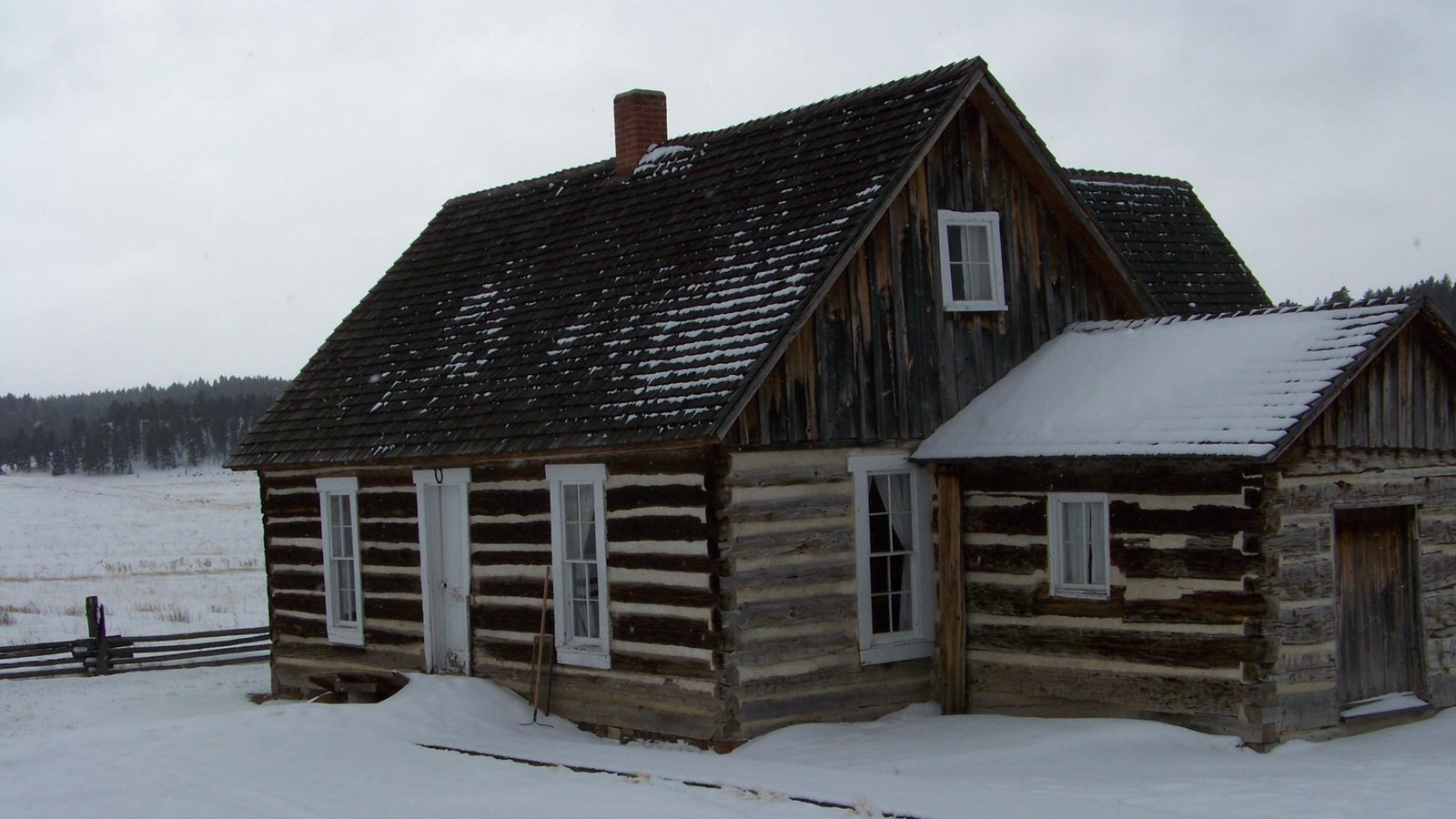 The 1878 Hornbek Homestead is an original, historic log home that was owned by
Adeline Hornbek
a single mother of four children. The home can be easily accessed by a short walk on a gravel trail from a parking lot off of County Road 1.
The home is on the original location of the homestead. There are other historic log buildings near the home including a bunk house, carriage bar, and milk barn. Nearby is the door of a root cellar dug into the hill. The other outbuildings are historic but they were brought in from other sites. There are interpretive signs in the area to help visitors understand the areas unique history. 
Check out this
virtual tour of the Hornbek Homestead
.
Last updated: March 24, 2022