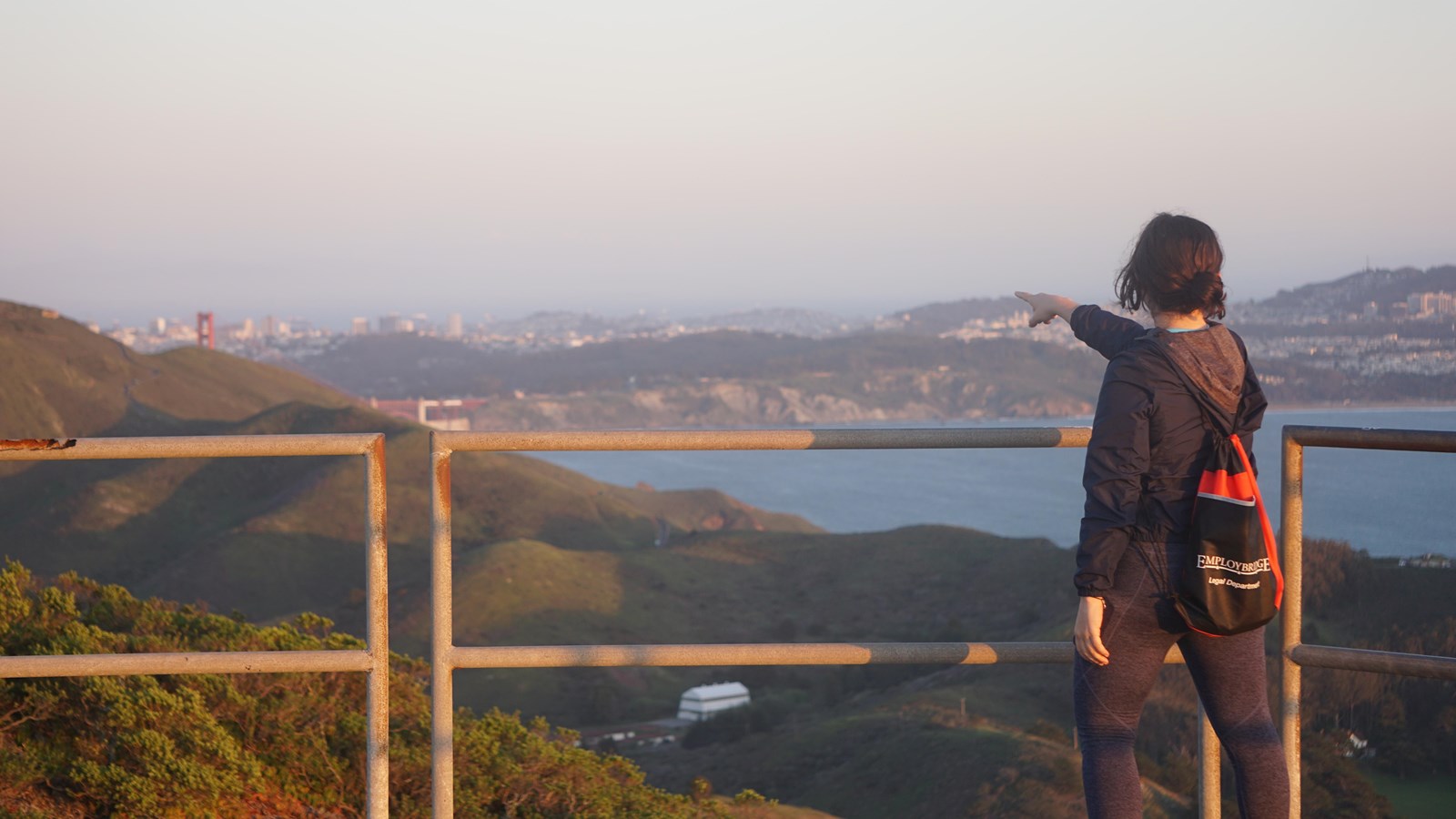 Location:
Two miles from Rodeo Beach
Significance:
A Nike missile radar site during the Cold War
Hill 88 played an important role during the Cold War. It served as a radar station for the Nike missile launch area SF-88L. This meant that all of the radar equipment associated with SF-88L was housed on top of Hill 88, which was called the Integrated Fire Control (IFC) site at the time. There were large domes that sheltered various radar equipment, including a HIPAR (High Power Acquisition Radar), TTR (target-tracking radar), TRR (target-ranging radar) and MTR (missile-tracking radars). In other words, IFC crewmen used radar to detect incoming threats from this site. In the event of a Nike missile launch, they would have also steered and tracked the deployed missile from Hill 88. They operated out of mobile vans that were once parked on top of Hill 88, but have since been moved to the launch area. Today, you can view the radar equipment at the Nike Missile Site. Otherwise, hike to the top of Hill 88 to see the remnants of the buildings that once constituted the IFC area and contemplate the significant role the Nike program played in our society and history.  
You can either take the Miwok Trail or Coastal Trail to reach Hill-88. Many prefer to take the Miwok Trail because it is less steep. To take the Miwok Trail, park at Building T-1111, hike up the Miwok Trail, and turn left onto the Wolf Ridge Trail. Once at the top of the Wolf Ridge Trail, turn left again to reach Hill 88. After you have thoroughly visited the site, go back to the Wolf Ridge Trailhead, but continue straight to come down on the Coastal Trail. This trail will end at Rodeo Beach. From here, walk along Rodeo Lagoon until you have returned to Building T-1111.  
Tips & Highlights
Elevation gain is 937 feet. Typical tread width is 22 inches, minimum tread width is 5 inches. Typical grade is 3%, maximum grade is 29%. Bring water, sunscreen, and layers as it can be cold. Avoid ticks and poison oak by staying on the trail.

The structures at Hill 88 are decaying and dangerous. Do not enter them. 

Parking can be crowded. Overflow parking is available at the lower Marine Mammal Center parking lot as well as the Smith Parking Lot.  

August – November is raptor season! Bring binoculars to get views of birds of prey soaring over Hill 88. 
Last updated: March 30, 2021