Place
Hanford Reach National Monument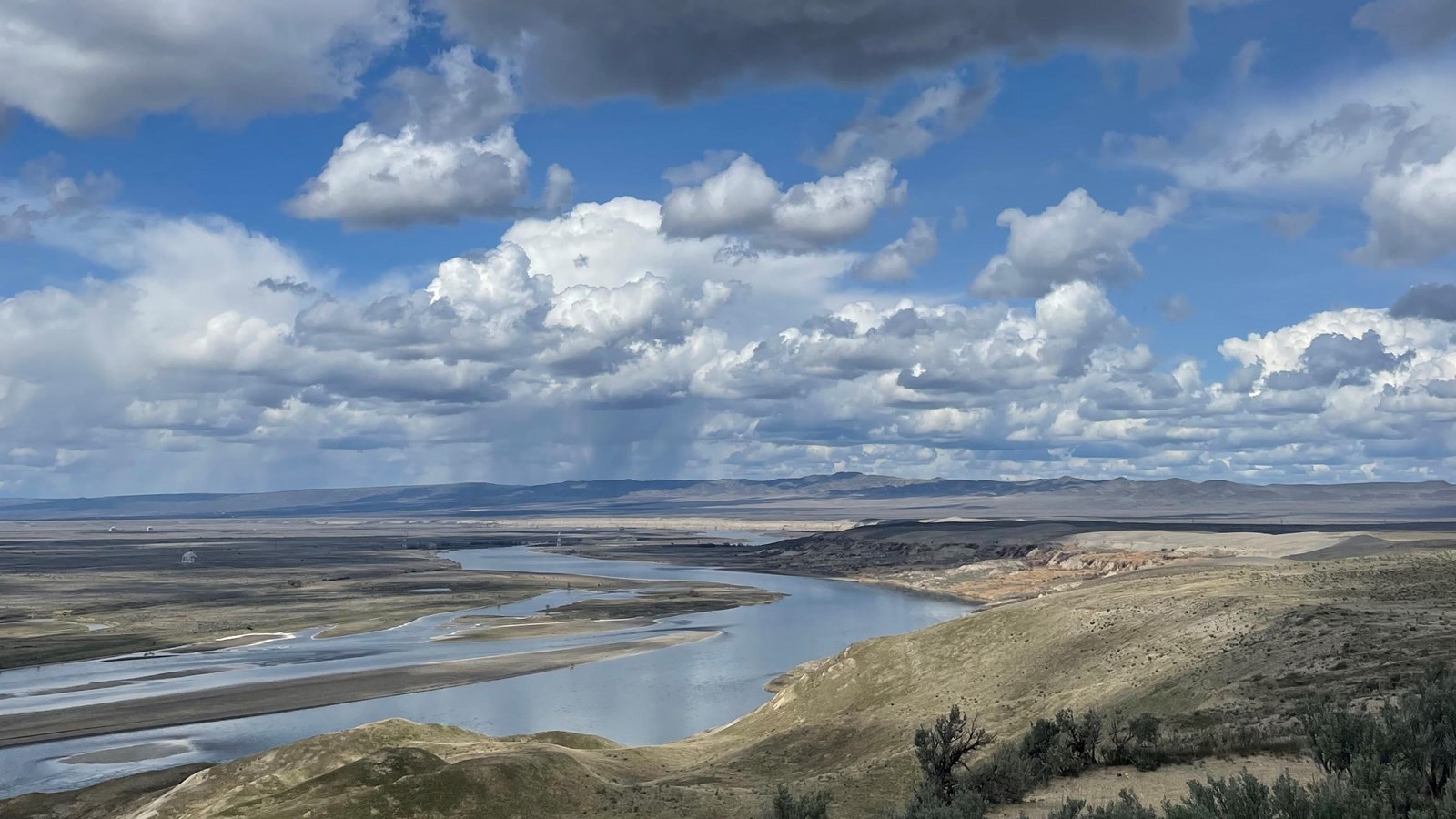 Beach/Water Access, Boat Ramp, Canoe/Kayak/Small Boat Launch, Cellular Signal, Parking - Auto, Parking - Boat Trailer, Parking - Bus/RV, Restroom, Scenic View/Photo Spot, Toilet - Vault/Composting
Formerly a buffer zone across the Columbia river from the Hanford nuclear site, this remote stretch of land preserves over 196,000 acres, including open shrub steppe habitat and the White Bluffs escarpment.  
The 300 feet of neatly banded soft sedimentary layers that make up the White Bluffs tell the story of Lake Lewis. Lake Lewis was a temporary lake that formed over the present day Tri-Cities areas as floodwaters backed up behind Wallula Gap. These evenly spaced deposits are called rhythmites. They capture relatively calm water, or slackwater, laying down sediment in regular intervals. 
These rhythmites sit within another geological formation, called the Ringold Formation. While the White Bluffs were laid down during the Ice Age floods around 17,000-12,000 years ago, the Ringold Formation captures an older landscape, dating from around 8 to 3 million years ago. The Ringold tells a tale of stream and river systems transitioning into lakes, as well as one of ancient life. The Ringold Formation is fossil rich, containing finds such as Pliocene era horses and camels.  
To explore this area, hike the White Bluffs Rhythmites Trail (1.7 to 3.0 miles one way, moderate difficulty) starting from the White Bluffs Ferry Landing, or visit the White Bluffs Overlook. 
Last updated: June 23, 2023