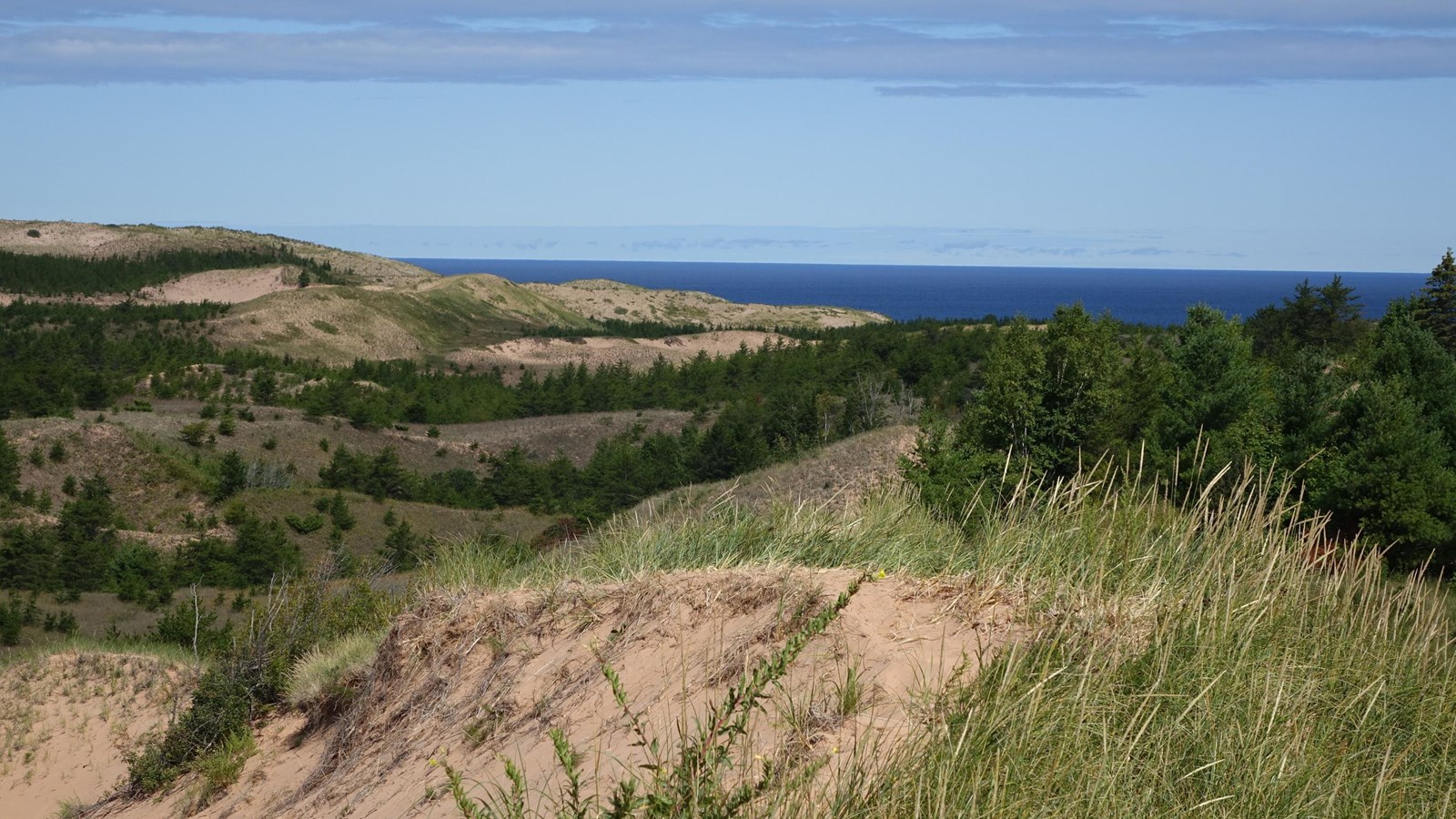 These enormous dunes left by glacial action are located at the eastern end of the park. Five square miles of Grand Sable Dunes are perched atop the 300-foot high Grand Sable Banks. A portion of the Grand Sable Dunes is set aside as a Research Natural Area. 

Access to the dunes is limited. There is a 1/3 mile (one-way) Grand Sable Dunes Trail beginning at the Sable Falls parking area, one mile west of Grand Marais along Alger County Road H-58. Be prepared to walk partly uphill in soft sand. Please do not step on any vegetation.

There is also access from the small parking lot at the far eastern end of Grand Sable Lake along H-58. Note: this area requires moderate dune climbing. From the parking lot, carefully cross the road and go through the opening in the wooden fence where the climb begins. There are great views from the top of this dune. 

Access to the western portion of the dunes is at Log Slide.
  
No pets, and no sand sledding or skiing allowed on any section or trail of the dunes. Watch for poison ivy.
Last updated: December 6, 2022