Place
Munising U.S. Coast Guard Station (Park Headquarters)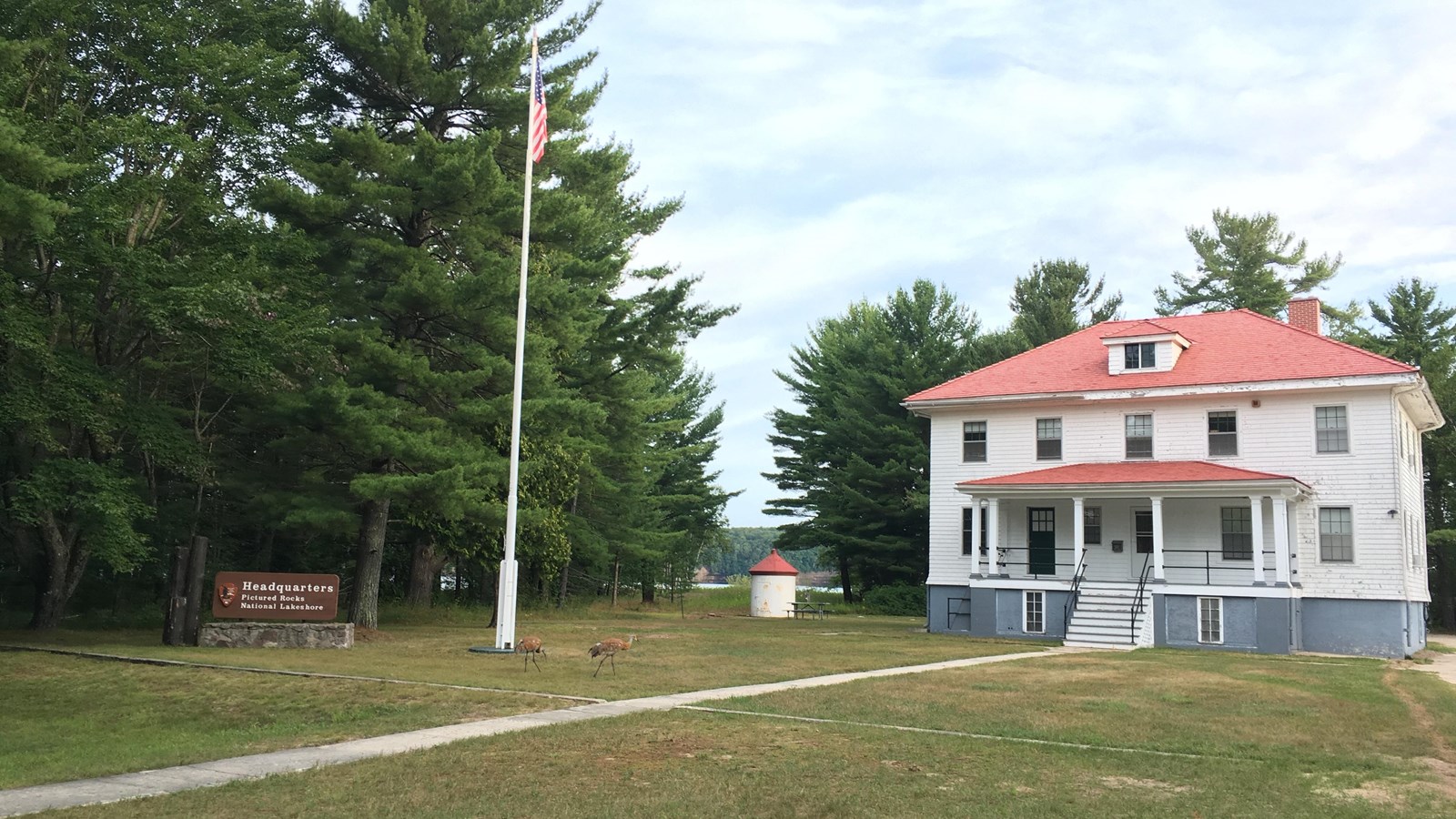 Location:
At the end of Sand Point Road
Significance:
One of the historic buildings preserved at Pictured Rocks by the National Park Service
Information Kiosk/Bulletin Board, Parking - Auto, Parking - Bus/RV
This restored historic building is located at the end of Sand Point Road in Munising, MI. It is currently headquarters for Pictured Rocks National Lakeshore staff.
Bids for the station were submitted on May 25, 1932, calling for a "two story frame dwelling, 30 feet by 45 feet, with concrete foundations; a one story frame boathouse, 37 feet by 55 feet, with creosoted pile foundation; a creosoted wood pile and timber marine launch way, 32 feet by 128 feet; two creosoted pile and timber bulkheads, each 129 feet long; and a creosoted timber and pile landing wharf, 10 feet by 40 feet; together with all necessary excavation, grading, dredging, etc." The station officially opened on May 16, 1933, with a crew of ten.
Decommissioned in 1960, the station became 
Park Headquarters
 for Pictured Rocks in the late 60s.
There are no public exhibits within the headquarters building.
However, during the summer months the nearby free Coast Guard boathouse museum is open to the public. An authentic lifeboat and other exhibits from the Coast Guard era are on display in this building.
Last updated: December 13, 2022