Place
Goliad State Park and Mission Espiritu Santo State Historic Site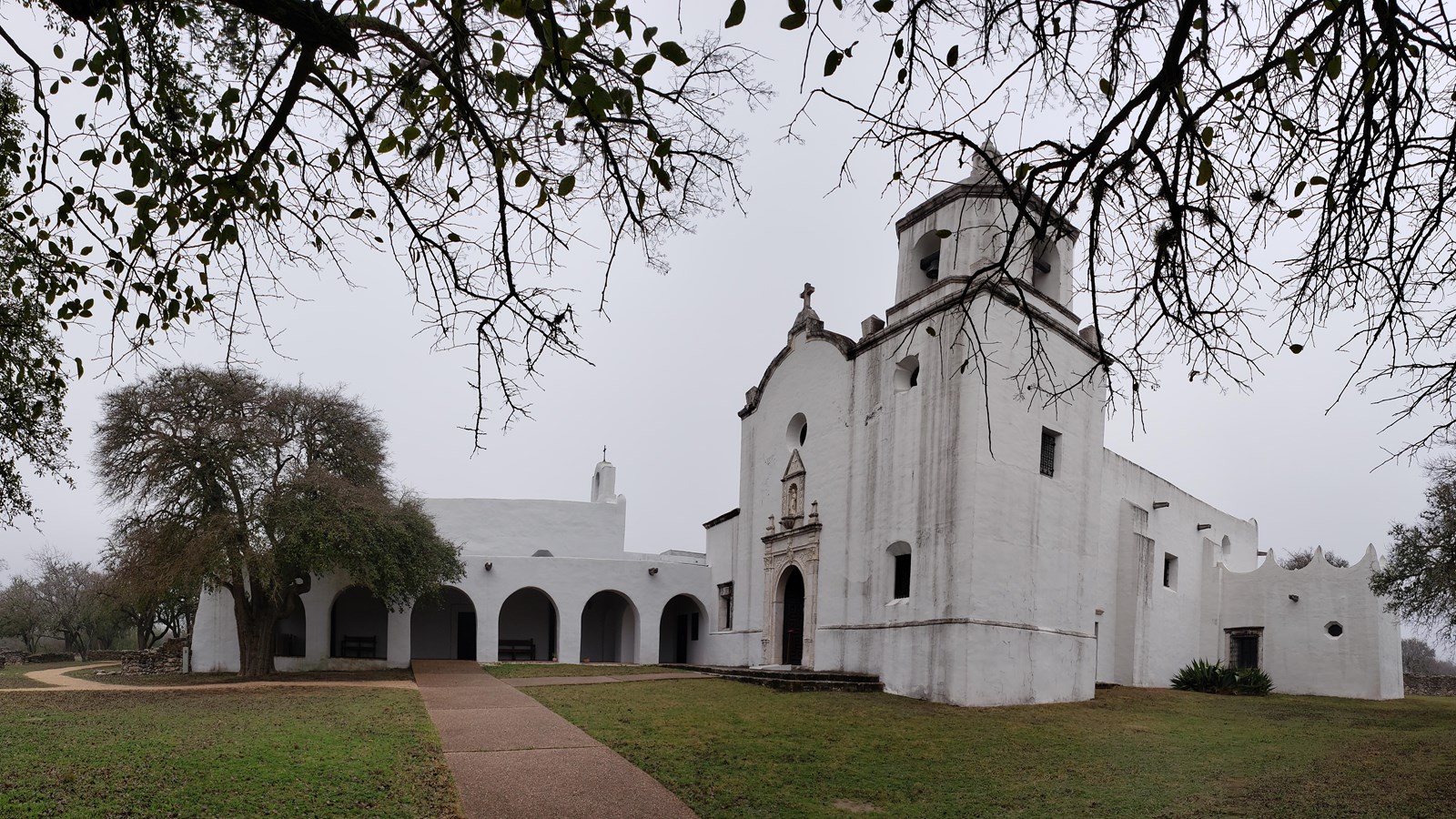 Location:
108 Park Road 6, just west of US highways 77 and 183 and State Highway 239, ¾ mile south of Goliad
Significance:
Native Americans, Spanish explorers and missionaries, Texian soldiers and early settlers walked the land of what is now Goliad State Park and Historic Site in southeast Texas. Follow in their footsteps and peek into Texas' past. There are four sites to explore!
Designation:
Certified site; State Historic Site
Historical/Interpretive Information/Exhibits
Missions Espíritu Santo and Rosario tell a story of faith, sacrifice and the creation of a distinctive ranching heritage. The missions also reveal the story of the Karankawa, Aranama and Tamique people's traditional way of life. The birthplace of General Ignacio Zaragoza tells of a boy who became a military hero revered by people of two nations. The El Camino Real de los Tejas Visitors Center showcases the architecture inside the Keeper's Cottage built by the talented men of the Civilian Conservation Corps (CCC) and guides guests down a historic trail.

The Spanish established the mission at this site in 1749. It was the fourth mission with this name, the previous three having been established in Victoria (and possibly Jackson) counties. This mission was the first large cattle ranch in Texas, supplying its own needs and those of Spanish colonial settlements as far away as Louisiana. The Franciscan priests closed the mission in 1830. The Civilian Conservation Corps reconstructed the mission during the 1930s so that it would appear as it did in 1783. It became a state park in 1949.
Site Information
Location (108 Park Road 6, just west of US highways 77 and 183 and State Highway 239, ¾ mile south of Goliad)

The four sites that comprise the park have park amenities such as restrooms and picnic areas, outdoor recreation opportunities on trails and water, and offer historic buildings to experience a step back in time and contextualize the formation of Texas.
Mission Nuestra Señora del Espíritu Santo de Zúñiga
Last updated: January 13, 2023