Place
Glassmine Falls Overlook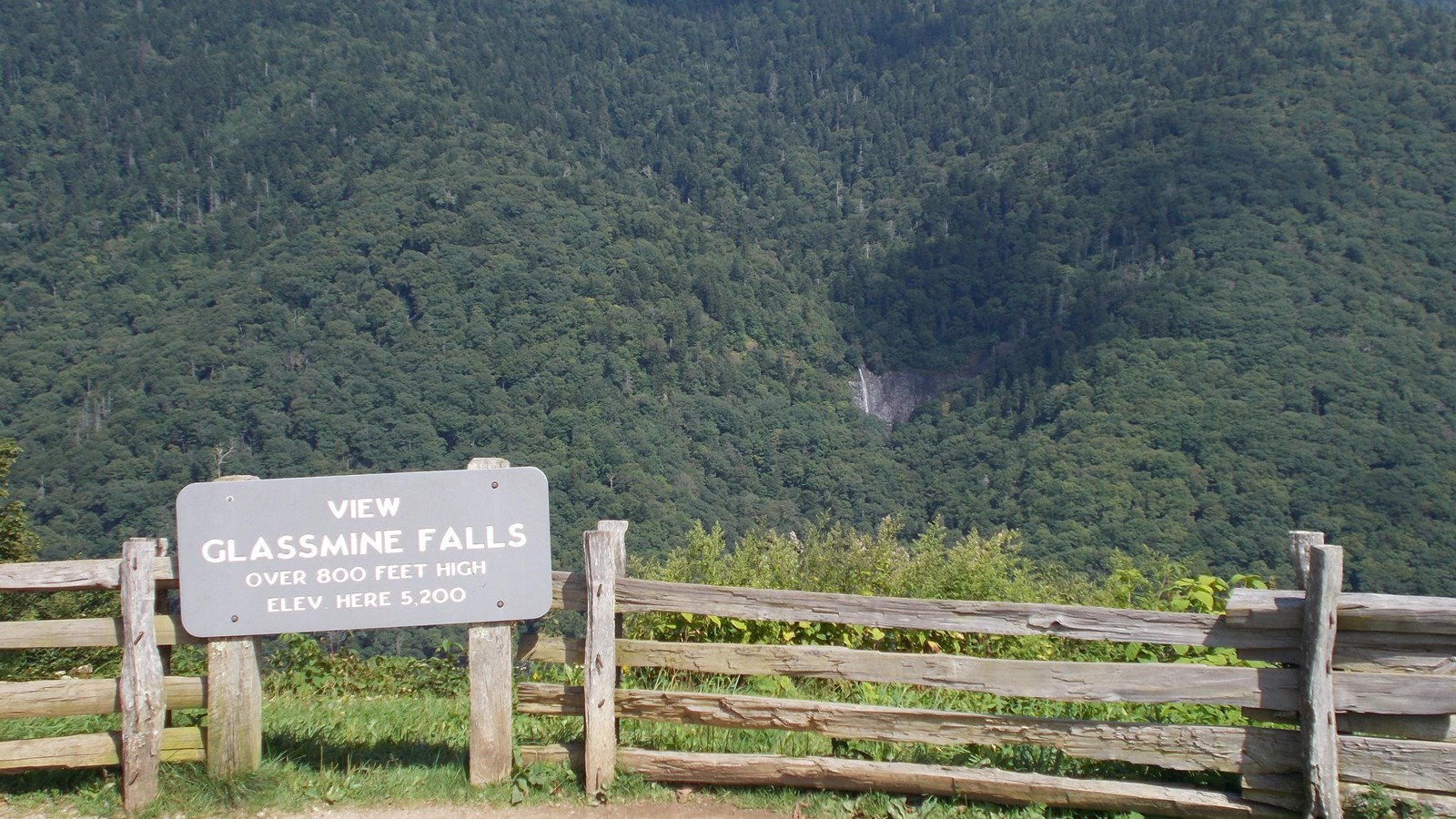 Significance:
High Elevation Scenic Overlook
Parking - Auto, Scenic View/Photo Spot, Trailhead
The attraction of Glassmine Falls Overlook is a tall, skinny waterfall that can be seen in the distance across the valley from the overlook. Seeing the waterfall requires a bit of luck, however, as this ephemeral falls only flows after periods of rain. During drier weather it will slow to a trickle or even dry up completely. So plan your visit after a rainy day, if you have that option!

At the base of the waterfall is an old mica mine. Miners called the flaky, shiny mineral they mined "glass," hence the name Glassmine Falls. There were many "glass mines" that operated in western North Carolina in the early 1900s.

Today the waterfall and surrounding land is privately owned as part of the Asheville watershed. There is no public access to the waterfall. But the view from the overlook after a good rain is impressive—even better if you bring a pair of binoculars. And listen closely, you may even hear the distant sounds of this roaring cascade as it plummets over the steep cliff. The sign at the overlook says the falls is over 800 feet high. That seems to be extremely generous—most would estimate around 200 feet—but Glassmine Falls is a magnificent sight, nonetheless. A short path from the overlook leads to another viewing area. The Mountains-to-Sea Trail can be accessed from either end of the overlook.
Last updated: November 7, 2021