Place
Asheville Watershed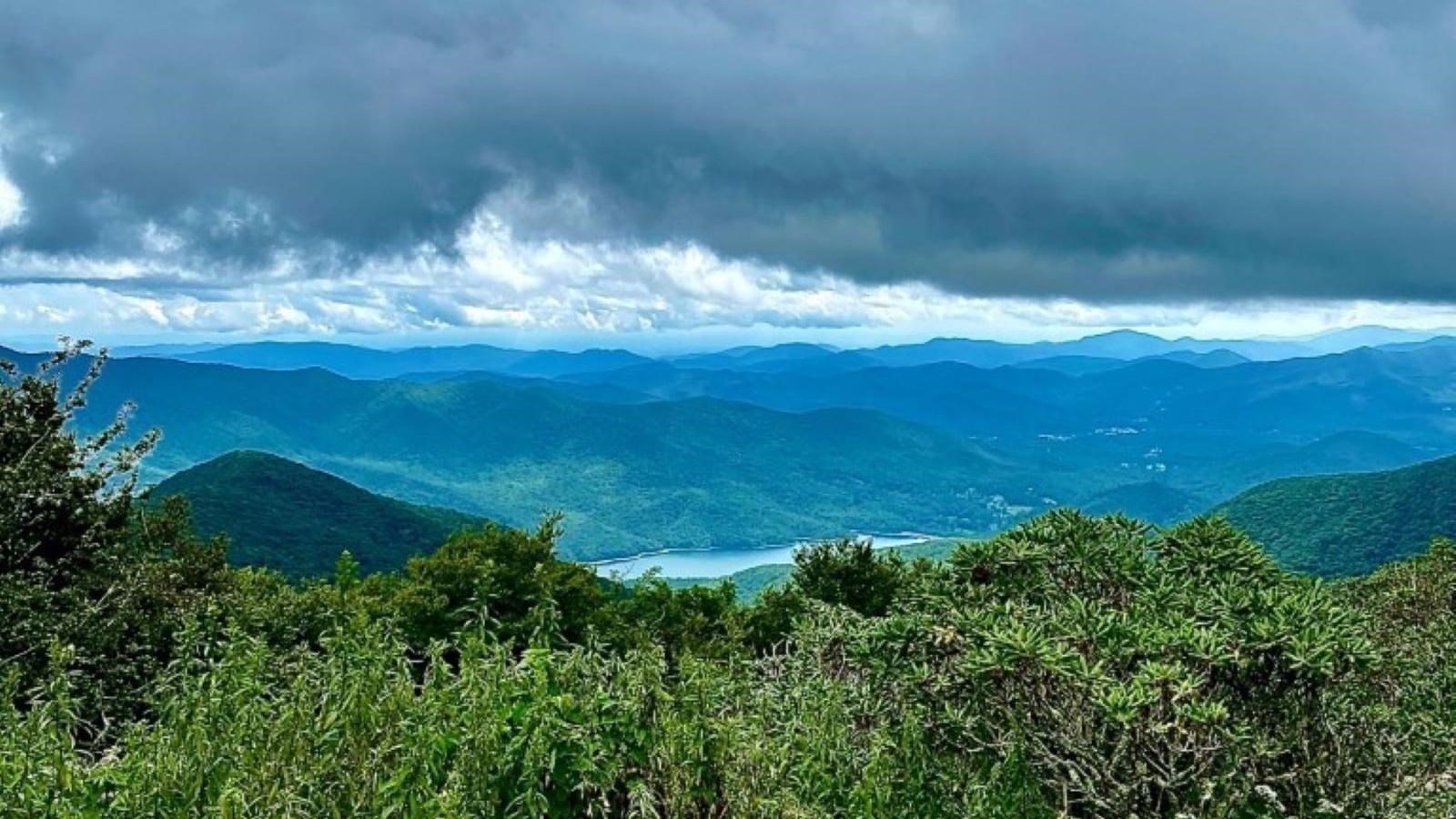 Location:
Milepost 355-370
Significance:
Asheville's Water Source
MANAGED BY:
The City of Asheville
If you've ever spent time in the Craggy Gardens and Mount Mitchell sections of the Blue Ridge Parkway, chances are you've seen signs that restrict roadside parking along this fifteen-mile stretch. But do you know why? The City of Asheville has some of the nation's most pristine drinking water and it's all thanks to the protection of the surrounding forests and the responsible actions of visitors like you. Parking only in established paved lots is one way to prevent erosion and keep greasy runoff from entering Asheville's primary water supply.

The North Fork Reservoir (historically the Burnett Reservoir), that crystal-blue body of water that can be spotted along the Parkway between Mount Mitchell and Craggy Gardens, is one of two artificial lakes that feed the city's water system. This 5.8 billion-gallon lake serves as the primary drinking water source for nearly 125,000 customers both inside and outside of the city limits — including Asheville's beloved food and beverage industries.

According to the Conservation Trust for North Carolina, who the city designated to hold a conservation easement on the land, "the Asheville watershed hosts eleven plant species and nine animal species considered endangered, threatened, or significantly rare." This easement not only protects the water quality and forest health of the surrounding area, it also protects the scenic vistas that make the Parkway famous!
Last updated: September 30, 2020