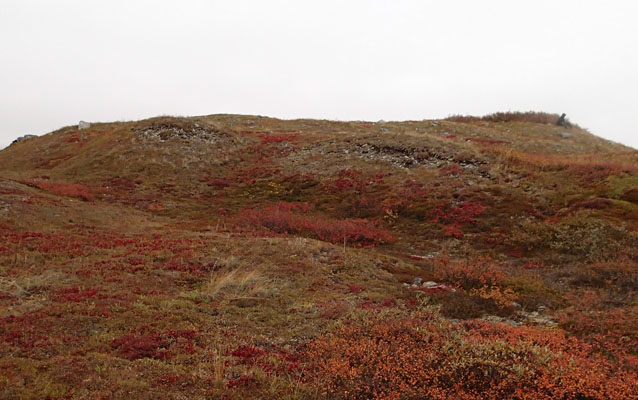 Quick Facts
Location:

North Slope, Alaska

Significance:

The Gallagher Flint Station Site was one of the earliest dated archaeological site in Northern Alaska in 1978.

Designation:

National Historic Landmark, since June 2, 1978

OPEN TO PUBLIC:

No

MANAGED BY:
Discovered in 1970, during environemental surveys for the construction of the Trans-Alaska Pipeline, this was the earliest dated archeological site in Northern Alaska. It demonstrates strong affinities between the indigenous peoples of Alaska and Siberia.
The site is located on a prominent kame in the Upper Sagavanirktok River Valley. A kame is a gravel hill left behind by a melting glacier. The kame is 200 yards across and rises about 25 yards. The archeological site's commanding view of the game-rich tundra has lent to its repeated use by people over the past 10,000 years.

More National Historic Landmarks in Alaska