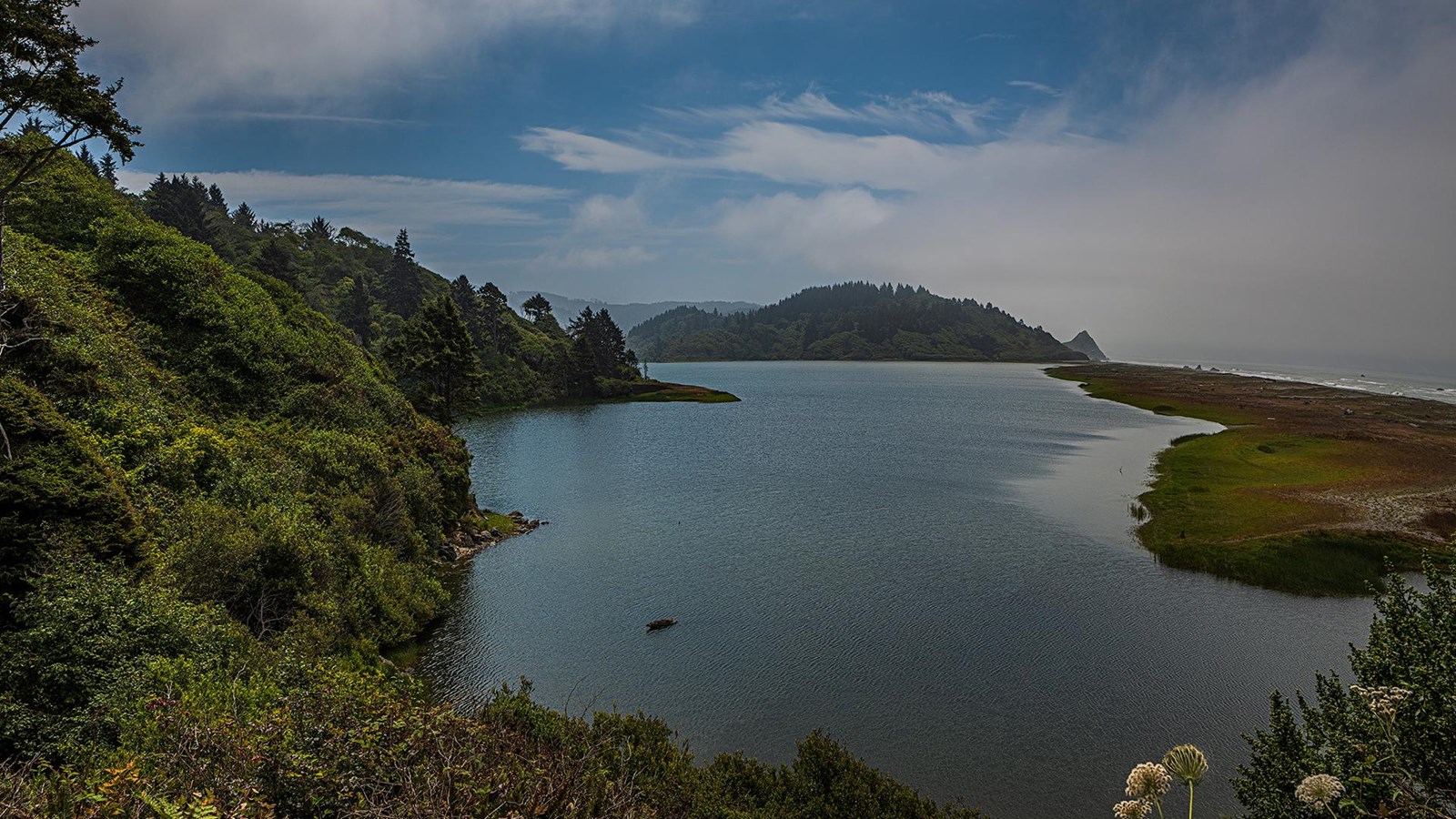 Location:
1.5 miles south of Orick, CA
Significance:
An opportunity for calm boating and fishing
Designation:
National Park
Beach/Water Access, Canoe/Kayak/Small Boat Launch, Parking - Auto, Parking - Boat Trailer
Freshwater Lagoon
Kayakers, swimmers, and anglers have opportunities for some different recreation experiences at the southern end of the parks.
This part of the Humboldt Coast has four different lagoons where fresh water from rivers pool up behind sandpits along the coast. Sandspits are natural, and frequently moving barriers formed by ocean currents depositing sand and sediment from rivers. Freshwater Lagoon is the northern-most of these lagoons and half of this lagoon is inside the boundary of Redwood National Park. 
The lagoon is 1.5 miles south Orick, CA and it is immediately to the east of HWY 101. This one-mile section of HWY 101 is built ontop of a sandspit. West of HWY 101 is Freshwater Beach and the
Redwood Creek Day Use Area
. 
A boat ramp is at the north-west side of the lagoon. There is plenty of room for kayaks, cars and boat trailers. A
California fishing license
is required to fish in the lagoon. These licenses are not sold or available at our visitor centers.
Last updated: April 15, 2022