Place
Fort William H. Seward National Historic Landmark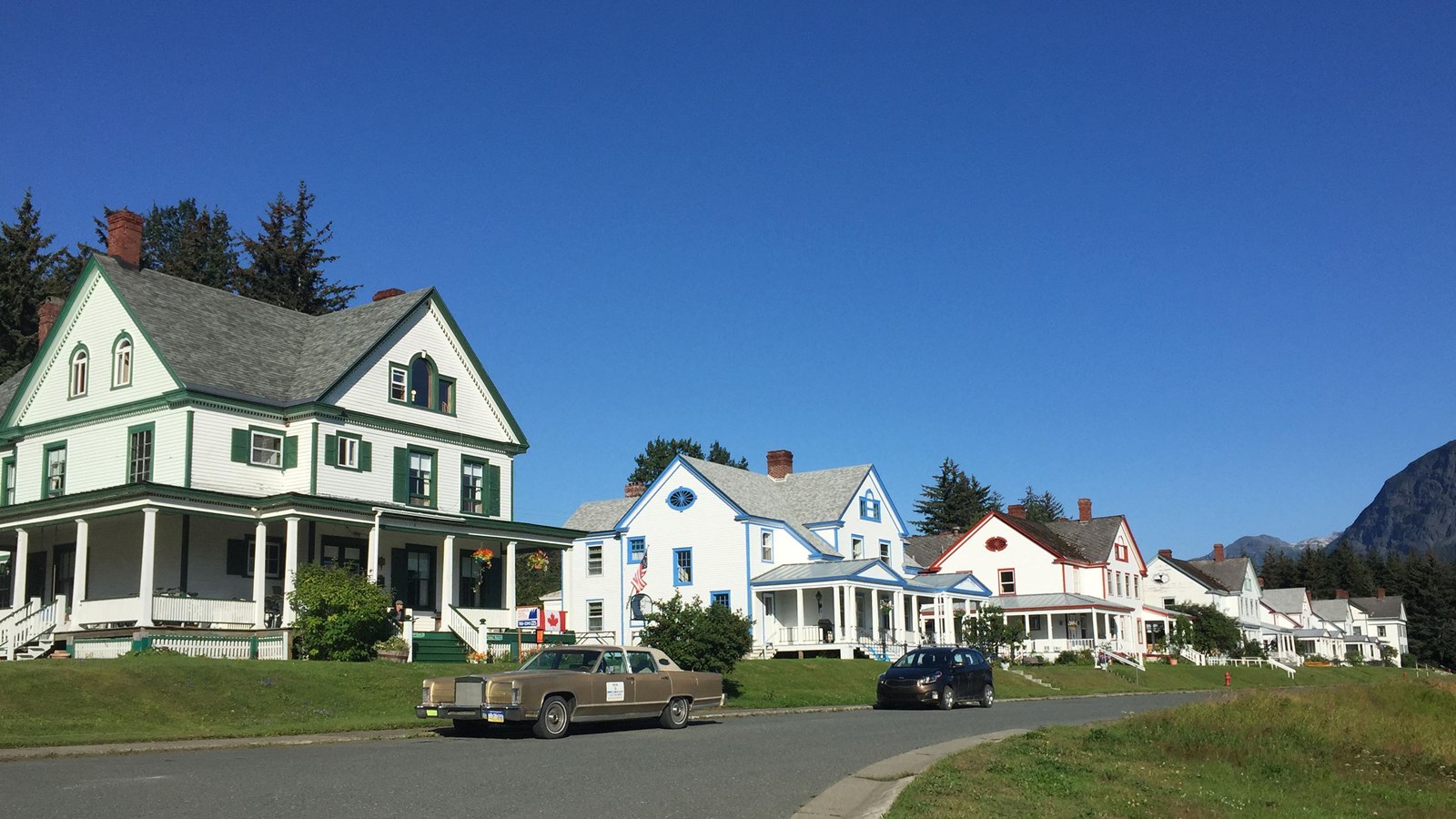 Significance:
U.S. military presence in Alaska during boundary disputes with Canada.
Designation:
National Historic Landmark designated on June 2, 1978
Gateway to Alaska Gold
In July 1902, Haines was chosen as the site for a permanent fort in upper Lynn Canal. Located 17 miles from Skagway the site made it possible to monitor traffic bound inland over the Dalton, Chilkoot, Chilkat, and White Pass trails. In this way the Army hoped to impose order on the unruly mob of gold seekers heading north while also providing a military presence in Alaska during boundary dispute with Canada. Completed in 1904, Fort William H. Seward was the last of twelve Gold Rush era military posts built in Alaska.
With the Klondike Gold Rush, which began in 1897, as many as 100,000 people rushed north. While some stampeders travelled to the Klondike via the more expensive Yukon River route most went over one of the four Gold Rush trails near Haines, and the Canadian border. With the large influx of people came crime. Most of it consisted of property crimes such as theft, embezzlement, and con games or "sin crimes" such as illegal gambling, prostitution and illegal manufacture and sale of alcohol. Troops were needed to bring order to the territory.
The flood of people to area in southeast Alaska near the Canadian border brought attention the long dormant Alaska-Canada boundary dispute. Fort William H. Seward was established on the Canadian side of the boundary claimed by Canada as a challenge to this claim, which was resolved in 1903 as the fort neared completion. From 1925 to 1940, Fort William H. Seward was the only active Army post in Alaska. During World War I the fort served as a training center for Alaska draftees, and during World War II the fort served as a recruitment station, rest stop, and training center for troops involved in the Aleutian Campaign and the war effort throughout the territory.

Additional Information
Last updated: May 8, 2020