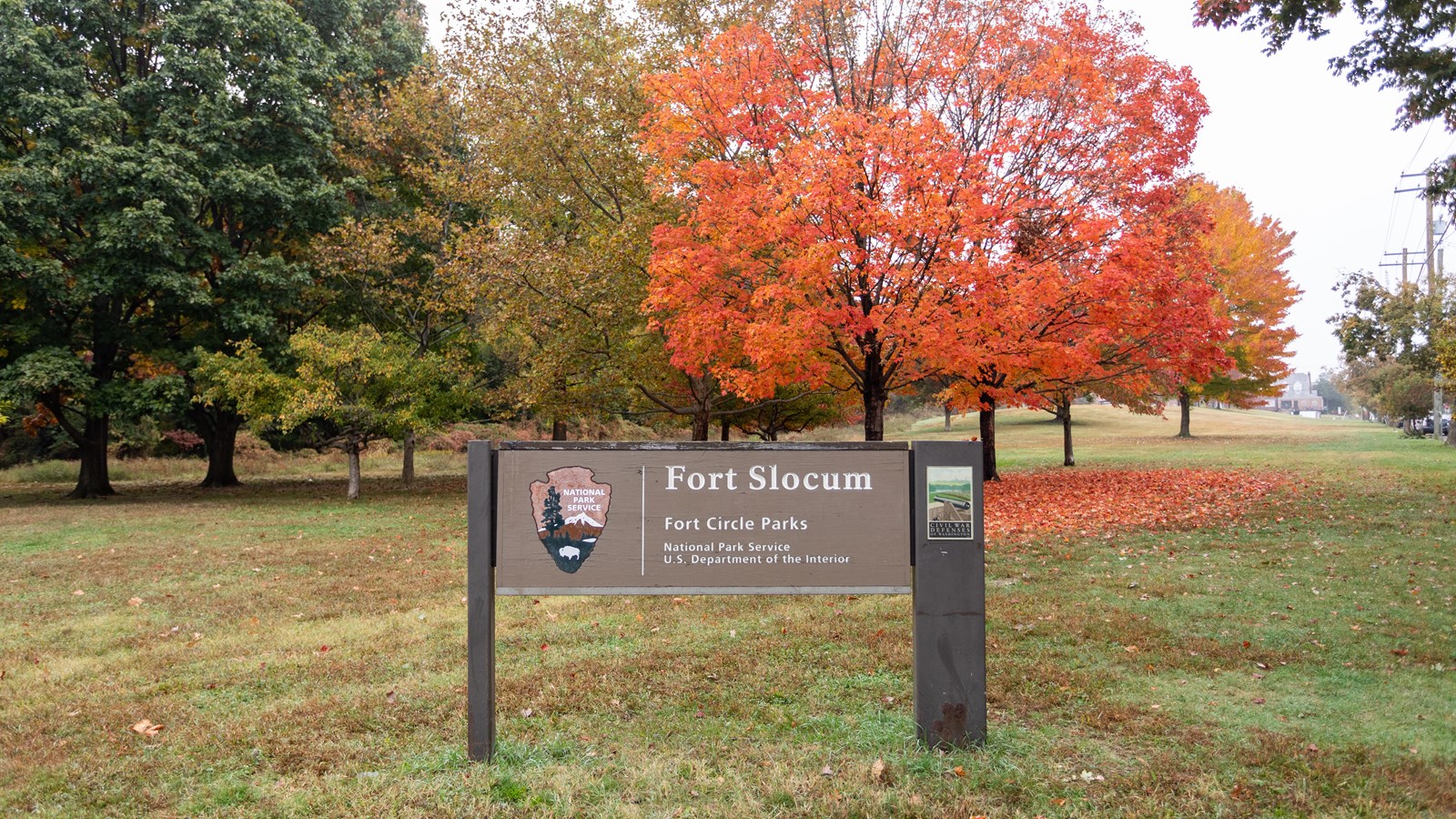 Significance:
Civil War Fort
Designation:
National Park
Historical/Interpretive Information/Exhibits, Scenic View/Photo Spot
Fort Slocum was built as part of the Northern Defenses following the Battle of First Bull Run (Manassas) in September 1861. The earthwork was constructed by the 2nd Rhode Island Volunteers following the Battle of First Manassas (Bull Run) in summer 1861. The regiment subsequently named the fort in honor of their commander, Colonel John S. Slocum, KIA at Manassas. The fort, after full-expansion, had a perimeter of 653 yards and mounted 25 artillery pieces.

Fort Slocum commanded the intersection of the left and right forks of Rock Creek Church Road (near today's Kansas Avenue NW and Madison Street NW). The fort also provided support for Fort Stevens 1,775 yards to the west, and was heavily engaged during the Confederate Raid on Washington in July 1864.

In October 1861, then Corporal Elisha Hunt Rhodes described the recently constructed earthwork in his diary, writing:
"Sergeant Andrew Bates and Corporal William Baker of the 4th Rhode Island have been with me today and we have visited Fort Slocum which looks very warlike with its large iron guns frowning from its embrasures..."
Visit our keyboard shortcuts docs for details
Duration:

2 minutes, 5 seconds
An overview of the Civil War Defenses of Washington, the roles of Fort Stevens and other forts in the Civil War, and how park visitors can experience these places today.
Last updated: May 22, 2023