Place
Fort Niobrara National Wildlife Refuge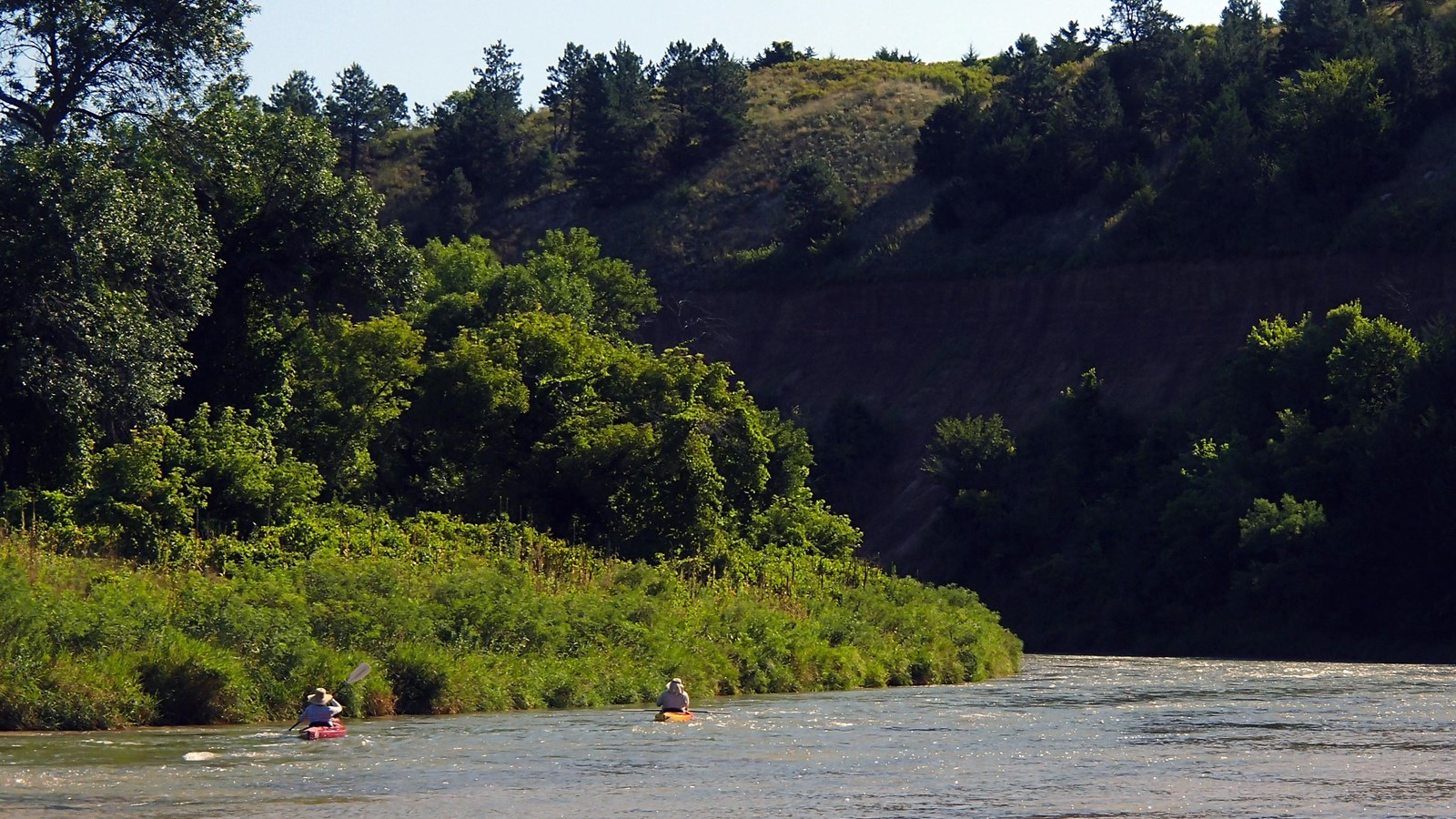 Significance:
Biodiversity on the Niobrara National Scenic River Corridor
Designation:
National Wildlife Refuge
Accessible Rooms, Accessible Sites, Canoe/Kayak/Small Boat Launch, Cellular Signal, Gifts/Souvenirs/Books, Historical/Interpretive Information/Exhibits, Information, Information Kiosk/Bulletin Board, Parking - Auto, Restroom, Scenic View/Photo Spot, Trailhead, Trash/Litter Receptacles
The Fort Niobrara National Wildlife Refuge is home to elk, bison, deer and more than 230 species of birds. Once a frontier military fort, the refuge was established in 1912 and is seated on 19,000 acres of protected land and represents a crossroads of biodiversity from the North, East, South, and West. 
The refuge encompasses 9 miles of Niobrara National Scenic River which cuts deep canyons into the sandstone beneath the Sandhills Prairie, that is prevalent in the region. The Niobrara River acts as a water source to many of the wildlife and plants, and is helped by the waterfalls that flow into it from the Ogallala Aquifer. 
Roaming Fort Niobrara, you might run into the 350 head American Bison herd that roams the prairie and grazes the grasslands. Elk and deer, both white-tail and mule, can also be seen roaming around the refuge. In addition to these big mammals, more than 75 other animal species and 230 birds inhabit the region, some unique enough to only exist here in the crossroads. 
The Fort Niobrara Refuge makes the biodiversity, scenery, and even recreation on the Niobrara National Scenic River accessible. A beautiful tree covered canyon, featuring many waterfalls, it is a popular 'putting-in' spot for floaters on the river.
The refuge open year-round during daylight hours and has a Visitor Center that is open Memorial Day-Labor Day. Admittance to the Refuge is free. There is a $1 fee for launching tubes, kayaks, or canoes at the Fort Niobrara Launch site.
Visit our keyboard shortcuts docs for details
Duration:

1 minute, 21 seconds
Refuge Manager, Steve Hicks, shares the techniques used to perform annual heard health checks on the American Bison at Fort Niobrara National Wildlife Refuge, USFWS.
Last updated: January 14, 2021