Place
Fiery Furnace Viewpoint and Permit Area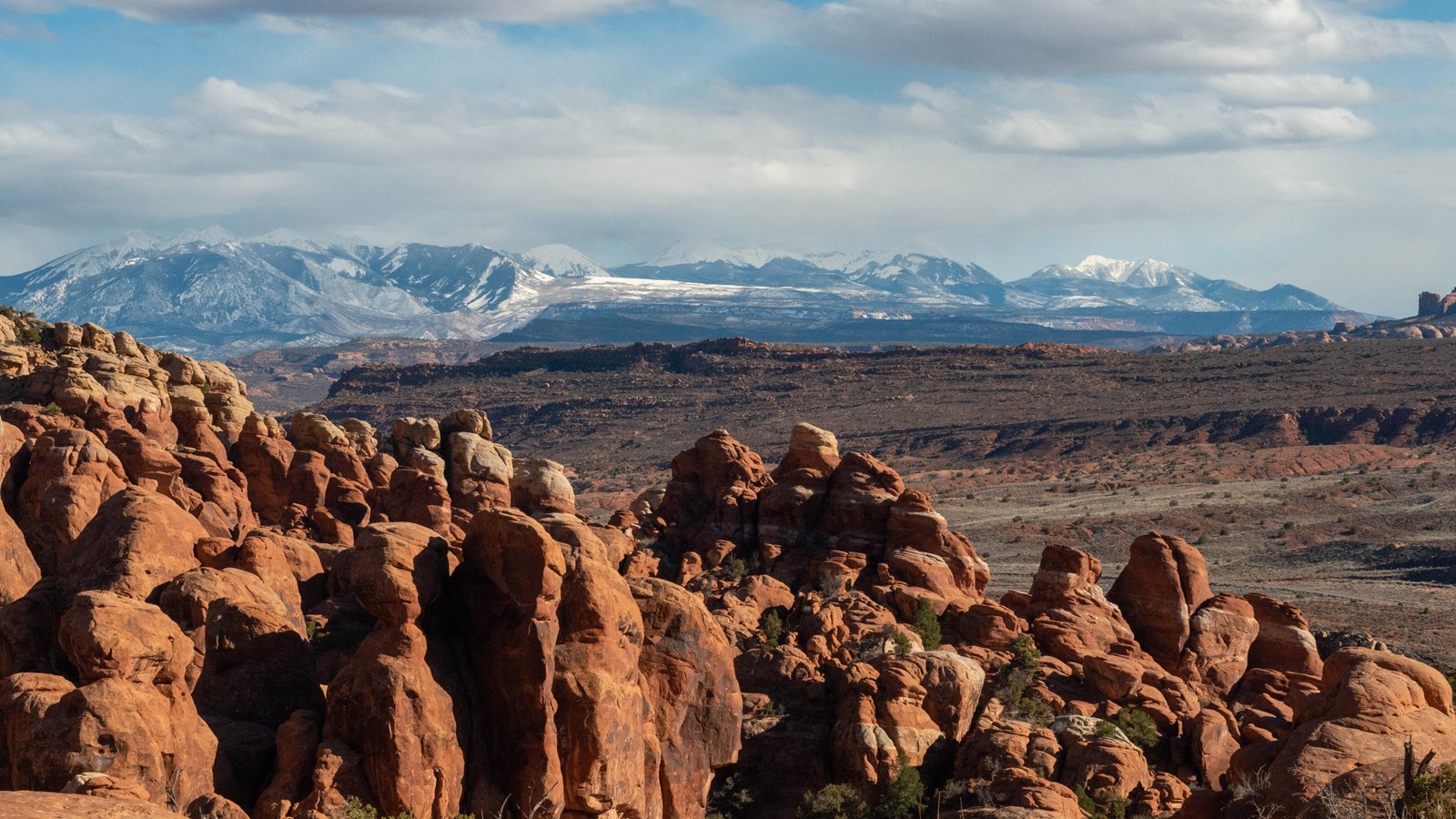 Location:
Arches National Park
Parking - Auto, Toilet - Vault/Composting
The Fiery Furnace is a natural labyrinth of narrow passages between towering sandstone walls. Stand at this viewpoint near sunset, when low-angle light makes the rock faces glow like a wood-fired furnace.
To enter the Fiery Furnace, you must accompany a ranger-guided hike or obtain a Self-Guided Exploration permit before your visit. Both must be reserved through Recreation.gov before your visit. Learn more about those options at the park visitor center or website. 
Hiking in the Fiery Furnace is a different experience from other areas of the park. There are many possible routes, you encounter many dead ends, and it can be easy to get lost. There are small markers for one counter-clockwise route in the Fiery Furnace, but there are many other possible paths. GPS units do not work well due to the towering sandstone walls; relying on them is not recommended. Navigating the complex passages requires physical agility and careful observation. To protect the wildlife and plants that inhabit sand dunes and drainages between the rock walls, you will need to choose your steps wisely. We recommend first-time visitors to the Fiery Furnace join a ranger-guided tour or get their permit with someone who has been before.
Last updated: January 31, 2023