Place
Father Flanagan's Boys' Home (Boys Town)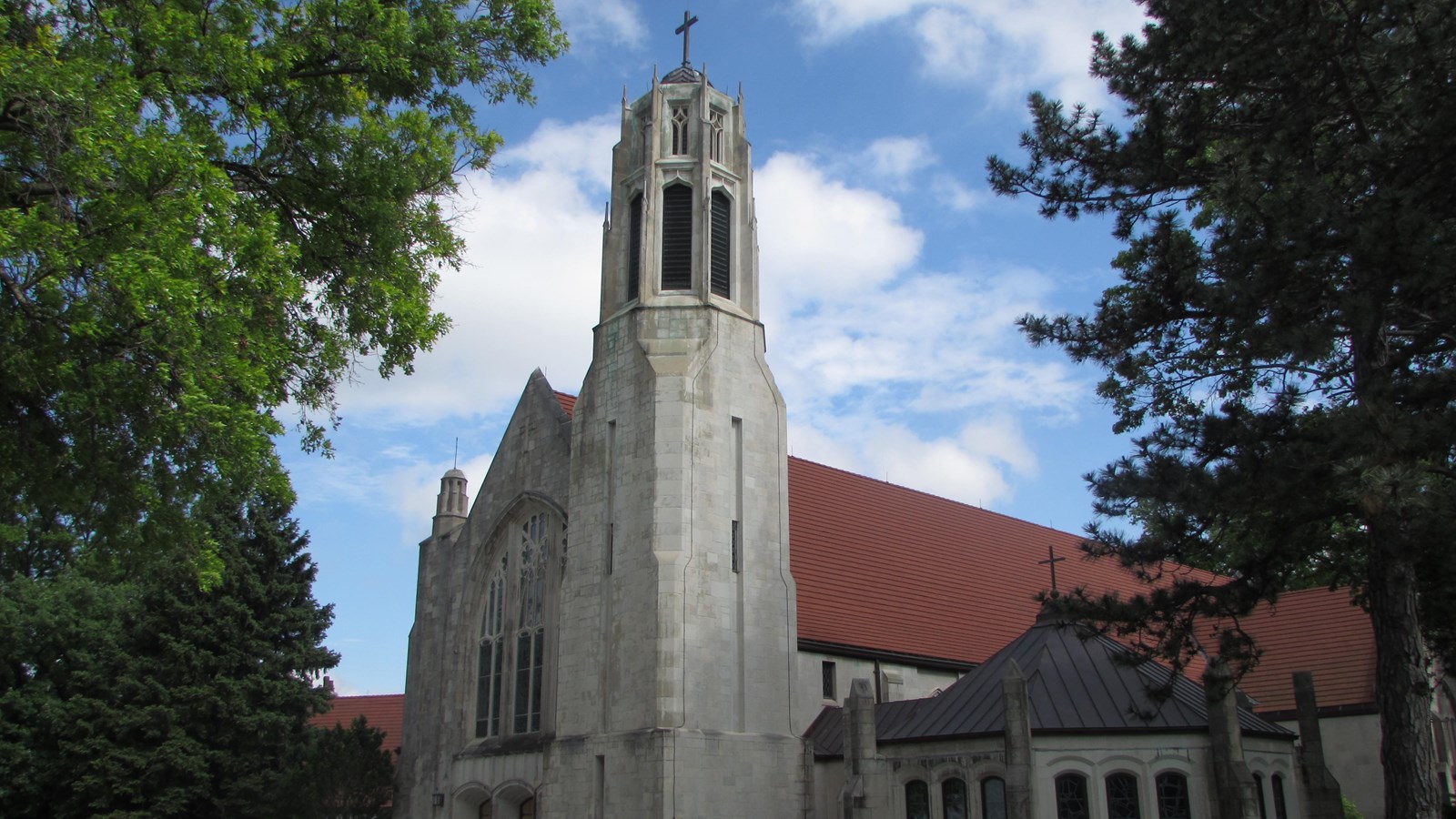 Location:
13628 Flanagan Boulevard, Boys Town
Significance:
Education; Social History
Designation:
National Historic Landmark; National Register of Historic Places
MANAGED BY:
Boys Town National Research Hospital
Surrounded by the City of Omaha, the Village of Boys Town was established in 1917 as the headquarters of the Boys Town organization. Located between 132
nd
and 150
th
Streets between West Dodge Road and Pacific Street in West Omaha, Father Flanagan's Boys' Home is a National Historic Landmark. Boys Town continues to be dedicated to the education, care, and treatment of at-risk children.
In 1917, Irish priest Father Edward Flanagan rented a boarding house in Omaha in order to help homeless youths in the city regardless of their race or religion. Father Flanagan's Home for Boys stressed a moral and homelike atmosphere as the cornerstones for juvenile care. Unlike his contemporaries who emphasized physical well-being and technical education in a custodial environment, Father Flanagan believed social preparation would enable at risk young people to flourish in the future. His home for boys grew and in 1921 he purchased ninety-four acres on a farm in the outskirts of Omaha that would become the permanent location of Boys Town. In the 1920s and 1930s, Boys Town cultivated a reputation as a pioneer in juvenile care. Many leaders in the juvenile care system began to revise their approaches, emulating Father Flanagan's model and established similar such facilities throughout the country. Following World War II, Father Flanagan traveled to Asia and Europe to study conditions and make recommendations about child welfare there. Since Father Flanagan's death in 1948, his successors have continued his mission as Boys Town remains a leader in juvenile care.
Boys Town gained further national recognition in 1938 when Metro-Goldwyn-Mayer produced the movie
Boys Town
staring Mickey Rooney and Spencer Tracy. The movie was a biographical drama loosely based on Father Flanagan's work. Spencer Tracy won an Academy Award for his portrayal of Father Flanagan. The Oscar can be seen in the Hall of History in Boys Town today. Father Flanagan believed no fences should hold youths in nor keep the public out. This philosophy means that Boys Town visitors can freely enjoy the 1,310-acre campus, its historic buildings and scenic lake. Visitors have the option to take a self-guided tour or a visit with a student guide and can enjoy the interpretive exhibits at the Hall of History, the Dowd Memorial Chapel which holds Father Flannigan's Tomb, and the National Register-listed Father Flanagan's House.   
Father Flanagan's Boys' Home has been designated as a
National Historic Landmark
and is listed in the
National Register of Historic Places
.