Place
Father Crowley Vista Point- Rainbow Canyon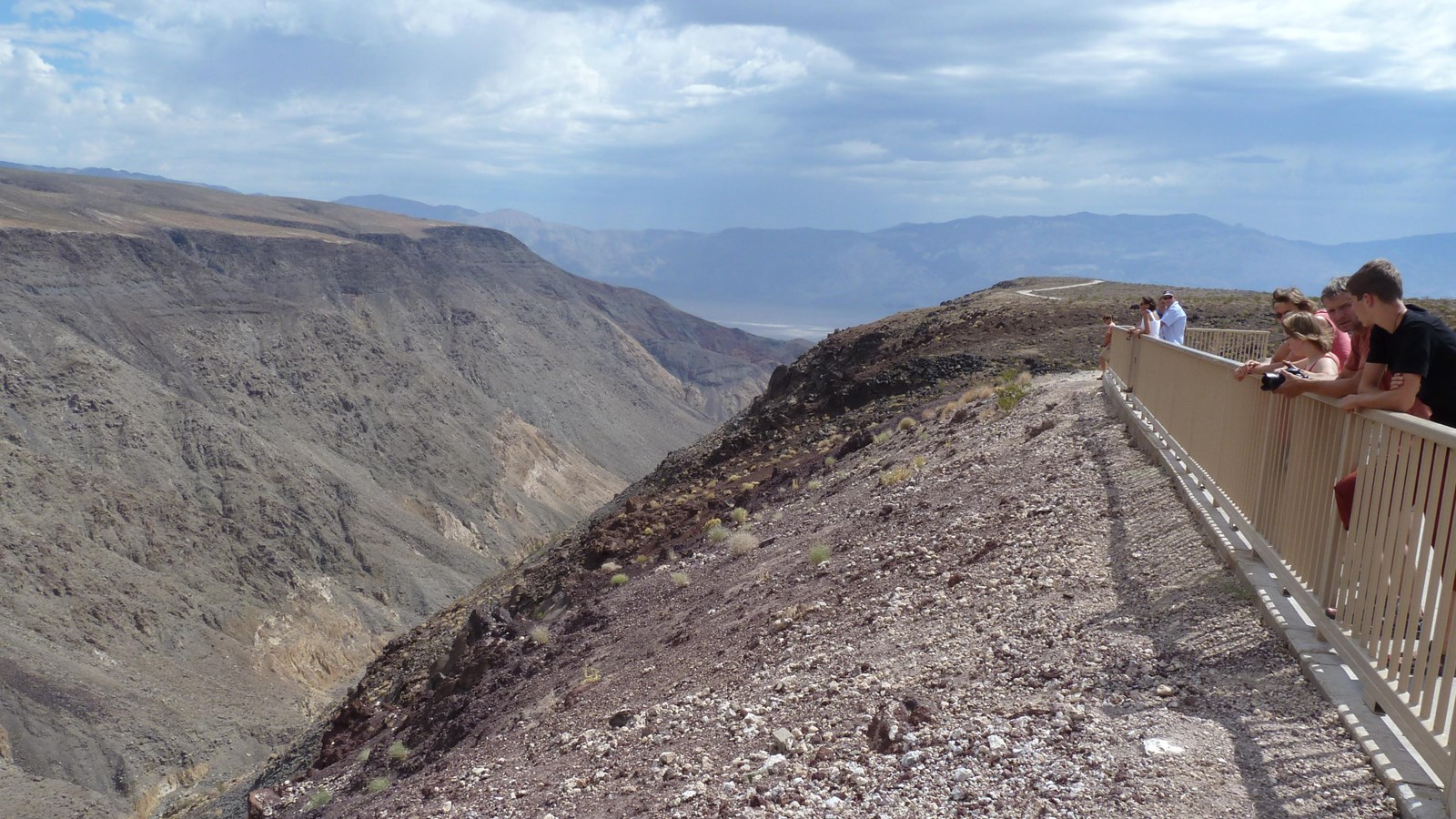 Location:
Death Valley National Park
Historical/Interpretive Information/Exhibits, Parking - Auto, Parking - Bus/RV, Scenic View/Photo Spot, Toilet - Vault/Composting, Wheelchair Accessible
Where tourists now mingle, a lone clergyman once admired the beauty of the Mojave Desert in silent reverence.  
Father Crowley Vista Point was a favorite stopping place for travelers, long before the creation of Death Valley National Park. One of those travelers was Father John J. Crowley, a catholic priest responsible for ministering to the people of Inyo County Parish in the 1930s.The Desert Padre, as he was known, would often stop here to admire the views on his way to or from visiting parishioners in Death Valley, and his home in Lone Pine, CA.  
Located near the western park boundary, this vista point offers a stunning view into Rainbow Canyon, a colorfully striped canyon created by ancient volcanic activity. A short ¼ mile (400 m) walk or drive on an unpaved road leads from the vista parking area to Padre Point, overlooking Panamint Valley. 
In recent years, Rainbow Canyon was nicknamed "Star Wars Canyon" by visitors who came to observe and photograph the military test flights which occured in the vicinity. Star Wars Canyon is part of the
R-2508 Complex
, which has been used by the military since the 1930s. Unfortunately a jet crash in the canyon in 2019 resulting in the death of the pilot and injury to several visitors in the area, putting an end to training flights through the canyon. 
Visitors to this scenic vista point today observe the serene beauty and silence of the canyon and of Panamint Valley below, much the same way as Father Crowley did almost 100 years ago.   
Last updated: October 3, 2023