Place
English Camp Storehouse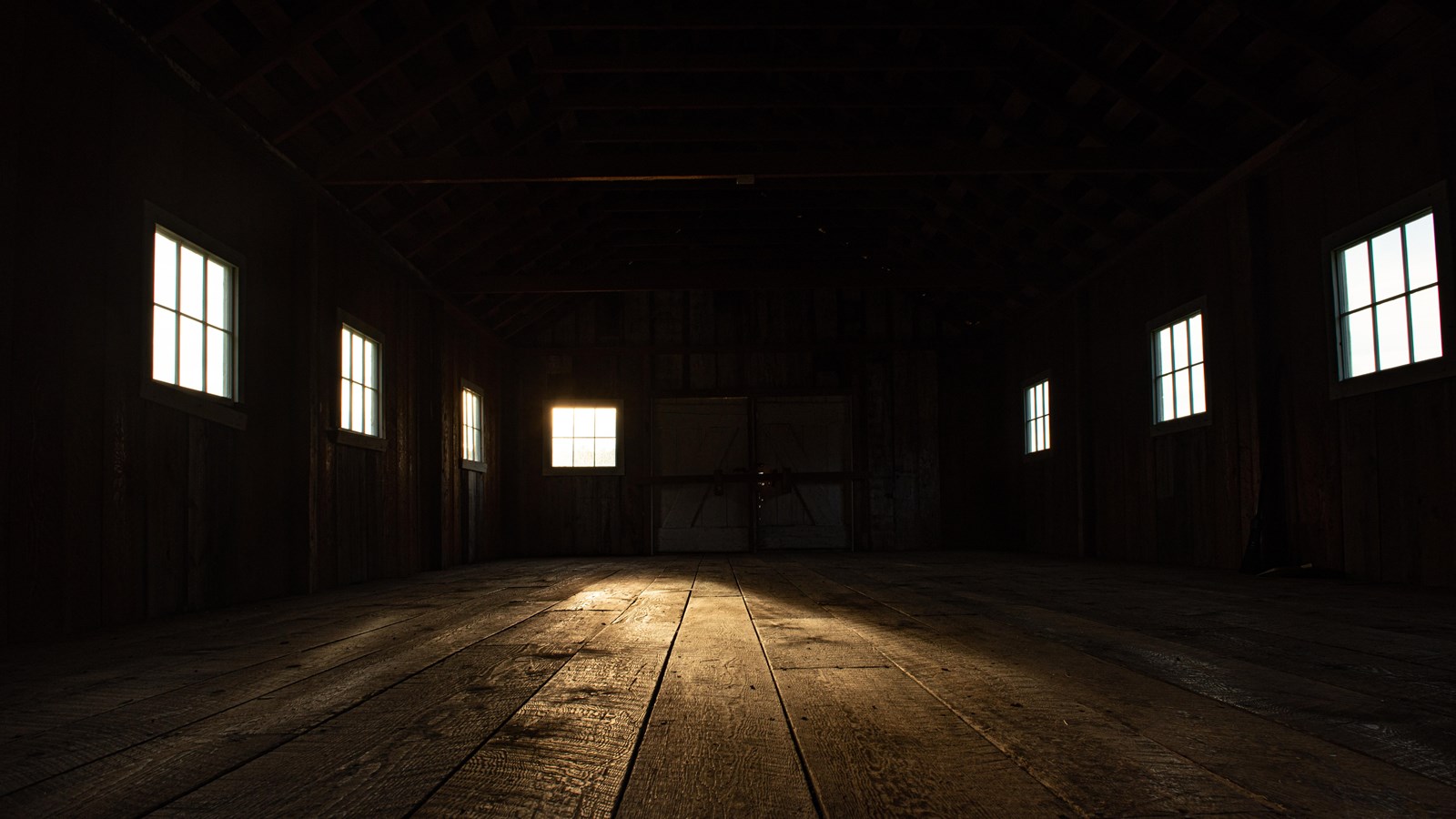 Location:
Friday Harbor, WA
Benches/Seating, Canoe/Kayak/Small Boat Launch, First Aid Kit Available, Historical/Interpretive Information/Exhibits, Information - Ranger/Staff Member Present, Picnic Table, Toilet - Vault/Composting, Trailhead
In June of 1860, Rear Admiral Robert Lambert Baynes inspected English Camp, which had been established three months earlier. At the site, Royal Marines were busy transforming an abandoned Coast Salish village where a large longhouse sat atop a shell midden into an orderly British military base. At the time, soldiers slept in tents as they worked to clear brush, level land, and construct shelter for the winter. In recognition of their hard work and sacrifice, Baynes requested additional pay for the Royal Marines. He also ordered the construction of this storehouse, a place where supplies could be protected from theft and the elements in an orderly fashion. It was the first building finished at English Camp.
The storehouses double doors opened directly onto the camp's dock, making it easier to launch English Camp's small boat which was kept in the storehouse and to transfer shipments of goods brought to English Camp. The first such goods were an order of "84 tin pannikins, 36 tin plates, 3 'dishes', 10 camp kettles, 18 lanterns, 1 measures set, and a small quantity of stationery" made by Captain George Bazalgette, the commander of English Camp. English Camp was a short boat ride from Victoria, British Columbia and the British Royal Navy's major base at Esquimault, making it far easier to supply than American Camp which was hundreds of miles from the major base at Fort Vancouver near Portland, Oregon.
The standard of living at English Camp was far higher than that at American Camp. Recreational features included outdoor tennis courts, a
formal garden
, outdoor bowling, a library, and a billiard room. Residents of Vancouver Island often came to English Camp for social occasions such as holidays or to enjoy the beautiful scenery of San Juan Island. These amenities and social opportunities made this isolated military post feel far less isolated for the Royal Marines who lived here from 1860-1872.
If you'd like to learn more about the Royal Marines and the history of the Pig War, check out the English Camp visitor center, located inside of the
English Camp barracks
, where you can talk to a ranger, watch our site film, and purchase books and gifts. To get an understanding of the scenery which has enchanted visitors since the days when the Royal Marines lived at English Camp, hike the
Bell Point Trail
 or
Young Hill Trail
. If you'd like to learn more about what life was like for American soldiers during the joint occupation, stop by
American Camp
.
Last updated: September 1, 2022