Place
Davison Trail: South Access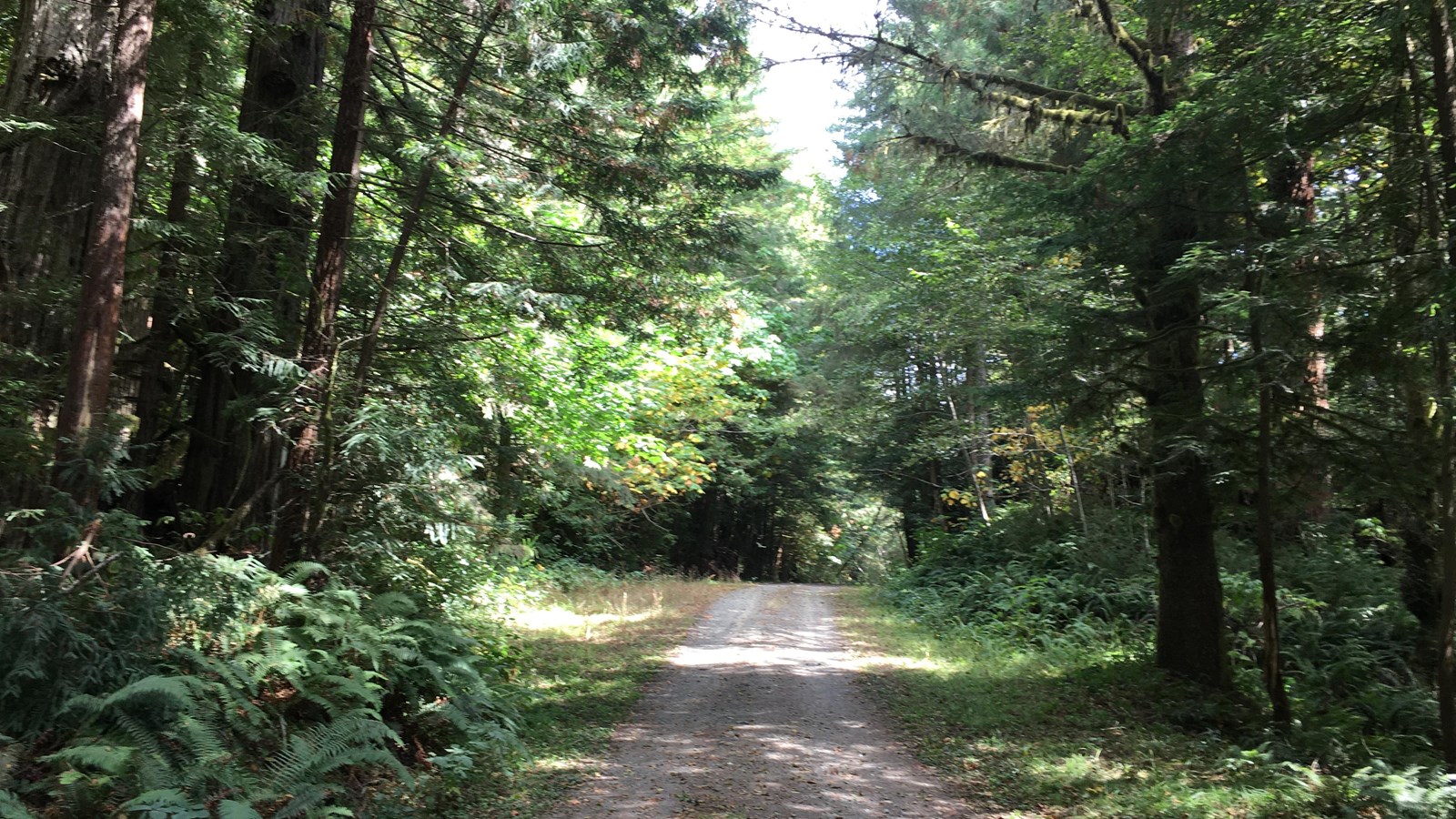 Location:
Just north of Elk Meadow Day Use Area
Significance:
Part of a "Hike and Bike" hub in the south.
Designation:
National Park
Bicycle - Rack, Trailhead
A short trail that is part of a of "Hike and Bike" hub in the southern end of the redwood parks. You will see first-hand the legacy of 20th century redwood logging practices.
This 2.5 mile trail follows an old logging road from the Elk Meadow Day Use area to the Elk Prairie Campground to the north. The trail is fairly level trail with just a few dozen feet of elevation change. Watch for elk and other wildlife along the trail. 
As you head north, follow the signs for Elk Prairie Campground. After two miles you will turn right and briefly follow a dirt road, go past a gate and then turn into old-growth forests near Elk Prairie. Only the final few hundred feet of this trail has old-growth redwood trees.
This is an interesting trail because it shows what two-thirds of the parks' forests look like today - and they are not ancient redwood forests! 70,000 acres the parks' forests are "second-growth". This trail takes you through dense, Douglas-fir forests that have grown back since the old-growth redwoods were logged here in the 1960s. Along this trail you will pass old logging mill buildings and will see stumps of giant redwood trees set amongst the skinny, young and crowded second-growth trees.
In the 2020s, this area is will see lots of habitat restoration efforts as part of the "
Redwoods Rising
" project. It is possible that in 2022, this trail will be temporarily closed when
forest restoration
is happening.
Elk Meadow Day Use Area
is just a few hundred feet to the south of this trailhead- and this is where plenty of parking is.
Safety Tips
We recommend you purchase and use a good map and trail guide for your adventures in Redwood National and State Parks. Don't rely on online maps when you are here.To protect the habitats, leave no trace also means staying on the developed trail. Please don't go off-trail and make any new trails.
These forests grow by the inch, and will die by your foot.
To protect the wildlife (and you and other visitors), pets are not allowed on park trails.
Cell coverage is very limited and cannot be relied on in an emergency. Have a plan for checking in and checking out with a friend when you are here.
Last updated: May 6, 2022