Place
Cimarron National Grassland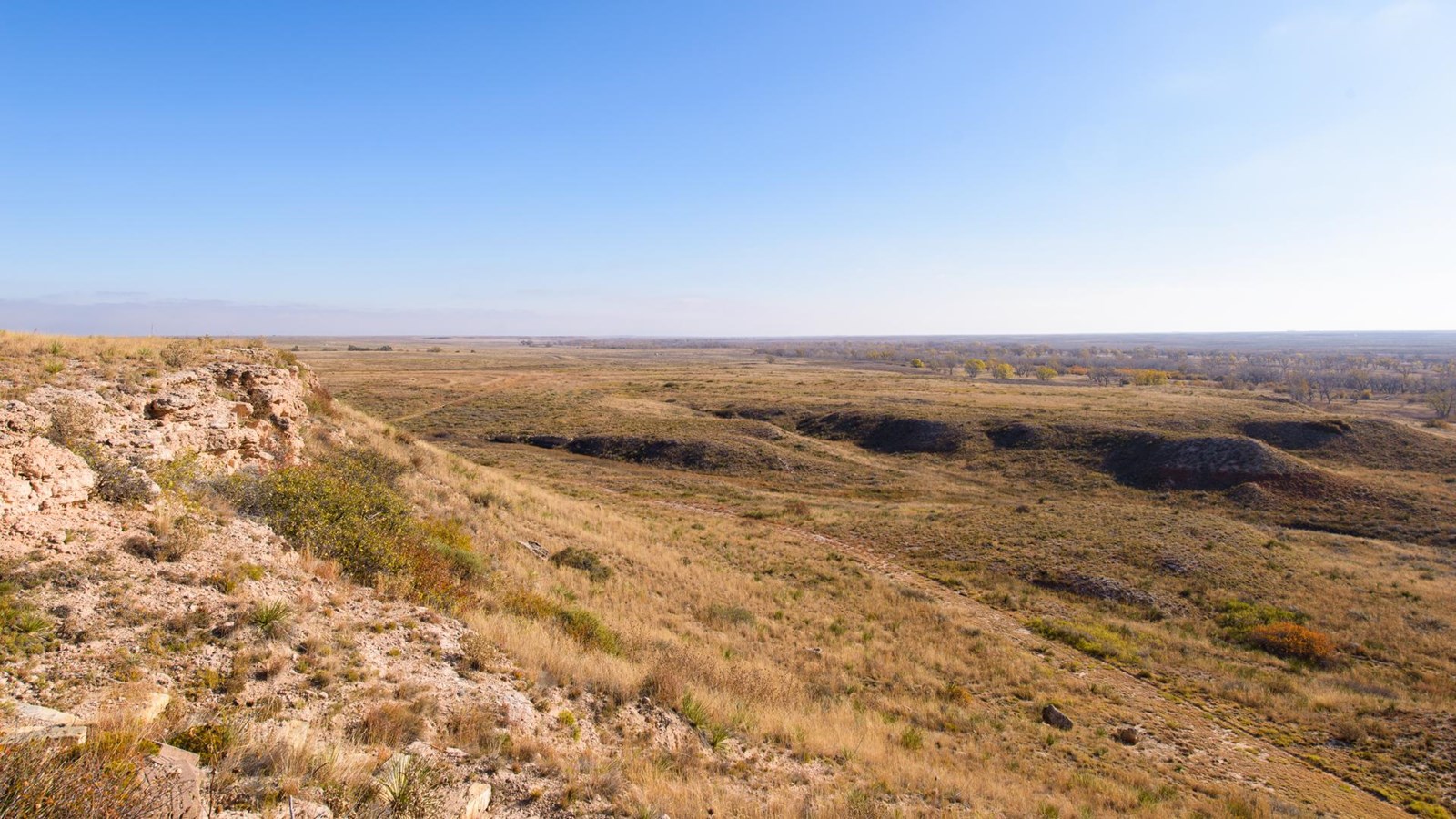 Location:
This 108,175-acre grassland covers portions of Morton and Stevens counties in southwestern Kansas.
Significance:
The Santa Fe Trail's Cimarron Route cuts diagonally through this grassland.
Designation:
National Grassland
Between 1821 and 1846, the Santa Fe National Historic Trail was the major trade and travel route between Old Franklin, Missouri and Santa Fe, New Mexico. The Cimarron National Grassland contains 23 miles of the Santa Fe Trail - the largest section on public land. This 19-mile trail, between Murphy and Conestoga Trailheads, parallels the original Santa Fe National Historical Trail and allows visitors to experience what life may have been like for early trail travellers. Limestone posts help mark the original trail and interpretive signs explain its history. 
Site Information
Location (This 108,175-acre grassland covers portions of Morton and Stevens counties in southwestern Kansas.)
Available Facilities and Exhibits: Several outdoor exhibits are along specific trail-related points of interest on the grassland. A 19-mile interpretive trail that parallels the historical trail is available.

Safety Considerations
Last updated: January 10, 2023