Place
Cape Disappointment State Park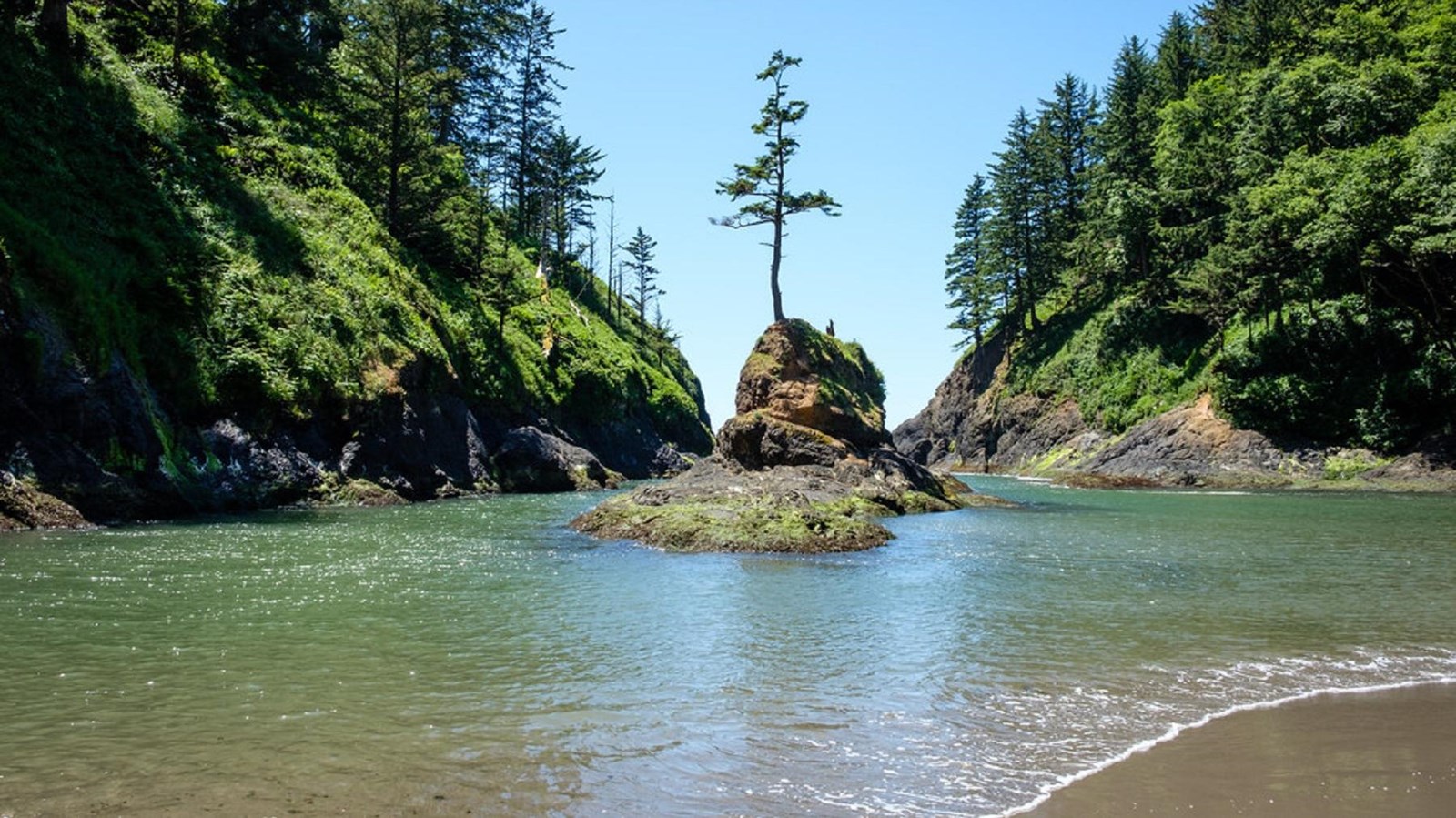 Beach/Water Access, Benches/Seating, Boat Ramp, Canoe/Kayak/Small Boat Launch, Fish-Cleaning Station, Gifts/Souvenirs/Books, Historical/Interpretive Information/Exhibits, Information, Information - Maps Available, Information - Ranger/Staff Member Present, Parking - Auto, Parking - Boat Trailer, Parking - Bus/RV, Picnic Table, Restroom, Restroom - Accessible, Scenic View/Photo Spot, Shelter/Cabin, Theater/Auditorium, Ticket Sales, Trailhead, Trash/Litter Receptacles, Wheelchair Accessible
Lewis and Clark NHT Visitor Centers and Museums
Visitor Centers and Museums along the Lewis and Clark National Historic Trail
Overview
Located in Ilwaco, Washington, Cape Disappointment State Park is a 2,023-acre park located on the Long Beach Peninsula. With the Pacific Ocean to the west and a view of the mouth of the Columbia River, Cape Disappointment offers plenty of recreational opportunities and beautiful vistas.
History
The cape was named by Captain John Meares' after his first failed attempt to find the Columbia River in 1788. Meriwether Lewis and William Clark would later conduct reconnaissance of this area during their stay at Station Camp from November 15 to November 24, 1805.
Today
The park provides many hiking opportunities, including 8 miles of trails leading through old-growth forest or around freshwater lakes and saltwater marshes. Additional outdoor activities include boating from Baker Bay, fishing at the North Jetty, or taking a walk on Benson Beach. Farther inland, visitors will enjoy wandering through the ruins of World War II era bunkers and coastal defense batteries, or exploring the North Head Lighthouse.
The Lewis and Clark Interpretive Center is perched on the wind-swept cliffs 200 feet above the surf. The museum features a number of interactive exhibits focused on the area's history, with special focus on the story of the Corps of Discovery's journey, particularly on their Pacific Coast stay during the winter of 1805-1806.  A series of mural-size timeline panels guide visitors through the westward journey of the Expedition using sketches, paintings, photographs, and the words of the journal writers.  
Cape Disappointment State Park's operating hours vary by season. Visitors must purchase a park pass to enter the park, and there are additional admission fees for the interpretive center and the North Head Lighthouse Tour. For more information, visit
Cape Disappointment State Park | Washington State Parks and Recreation Commission
.
Last updated: January 25, 2022