Place
Brooks River Archeological District National Historic Landmark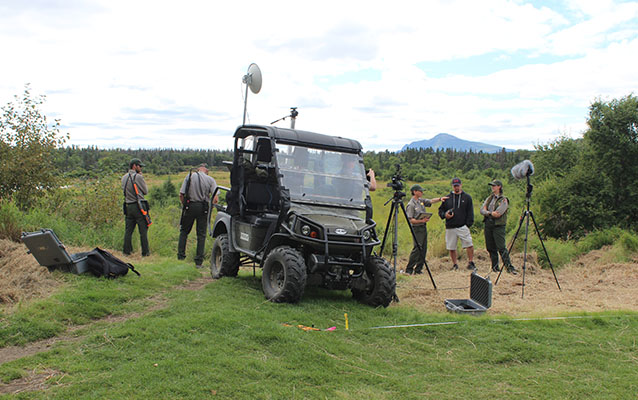 Location:
Katmai National Park and Preserve, Alaska
Significance:
The Archeological District has over 20 well-preserved sites that date from 2500 BC to more recent times.
Designation:
National Historic Landmark, since April 19, 1993
Historical/Interpretive Information/Exhibits
The Brooks River Archeological District National Historic Landmark is along a series of ancient beach ridges and river terraces near the 2.5 mile long Brooks River. The 20 well-preserved sites which make up the district date from 2500 BC to recent historic times.

People have fished Brooks River for nearly 4,000 years, and the remains of their homes and villages, and the camps of earlier hunters, are clustered along the river.

The district has major scientific importance. Included in the district is the greatest concentration of Arctic Small Tool Tradition houses and camps known in Alaska and possibly in Arctic North America. It is estimated that over 90% of all the archeological properties remain intact.
Last updated: November 1, 2021