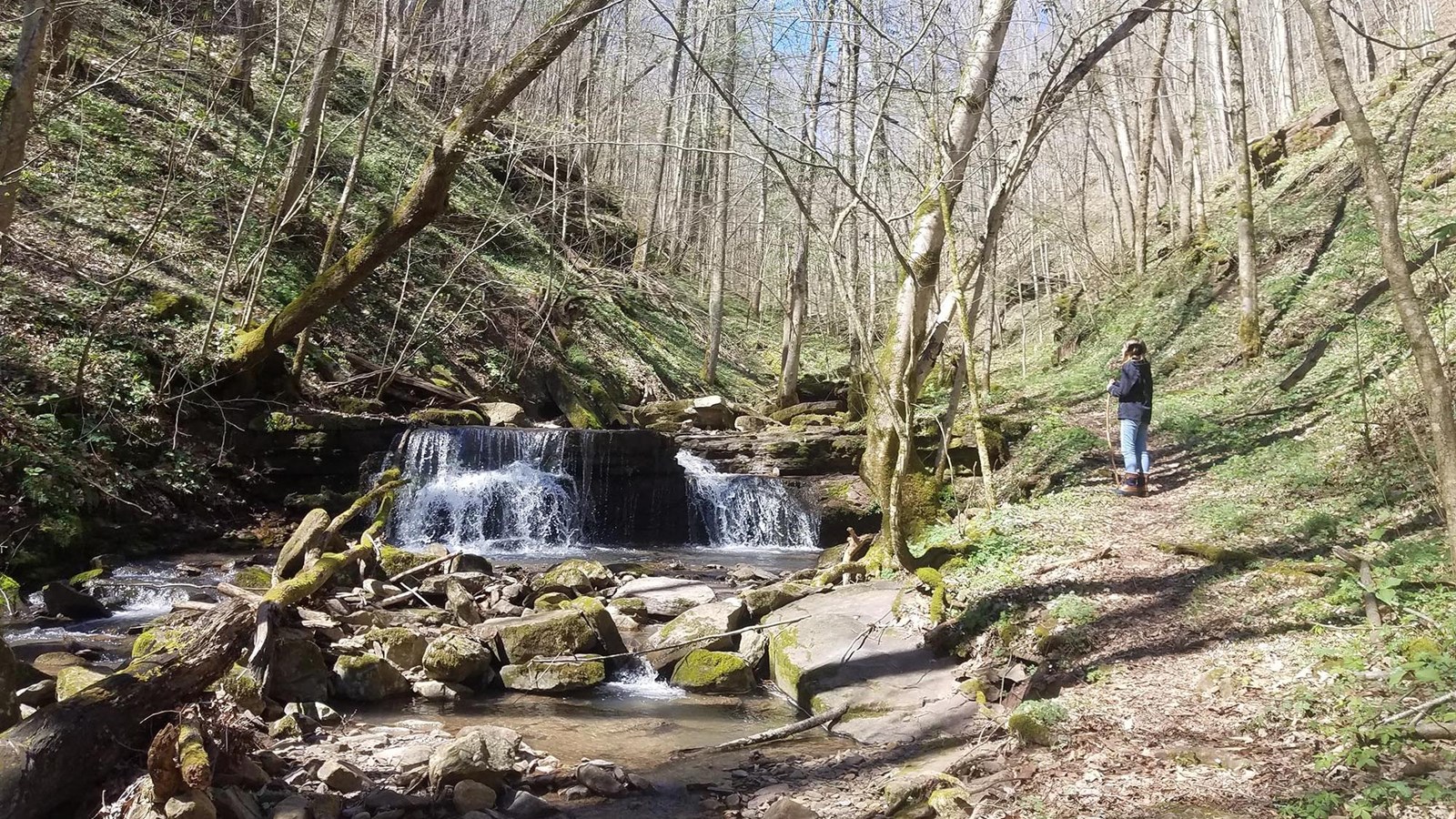 Labeled (5) on the Sandstone Brooks Area Trails map
Length
2.0 miles/2.74 km (Round-trip)
Difficulty
Strenuous
Trail Type
Hiking only
Trail Description
On the west side of the river at Brooks Falls is the Big Branch Trail. This strenuous trail creates a 2 mile loop that is especially scenic in the early spring when wildflowers are in bloom. It can be a great place to see the early bloomers like trout lilies, spring beauties, toothwort, and bloodroot. Taking the left or south branch of the loop, the trail crosses and follows a stream, passes several nice waterfalls and the ruins of an old farmstead, and climbs moderately up to the ridge top. Several good views of the gorge and the river can be seen through the trees from the ridge top. The trail then descends very steeply down to the trailhead, offering scenic views of Brooks Falls through the trees.

To learn more about the history of the Big Branch Trail check out Discovering Berry Holler and the Big Branch Trail.
To reach the trailhead
Follow River Road (WV Route 26) from the west end of the WV Route 20 bridge in Hinton. Follow this narrow road north along the river for five miles to Brooks Falls. River Road is single lane in some sections; please drive slowly and use extra caution. Parking is at Brooks Falls Overlook; cross the road to the trailhead.