Place
Arrow Rock State Historic Site Visitor Center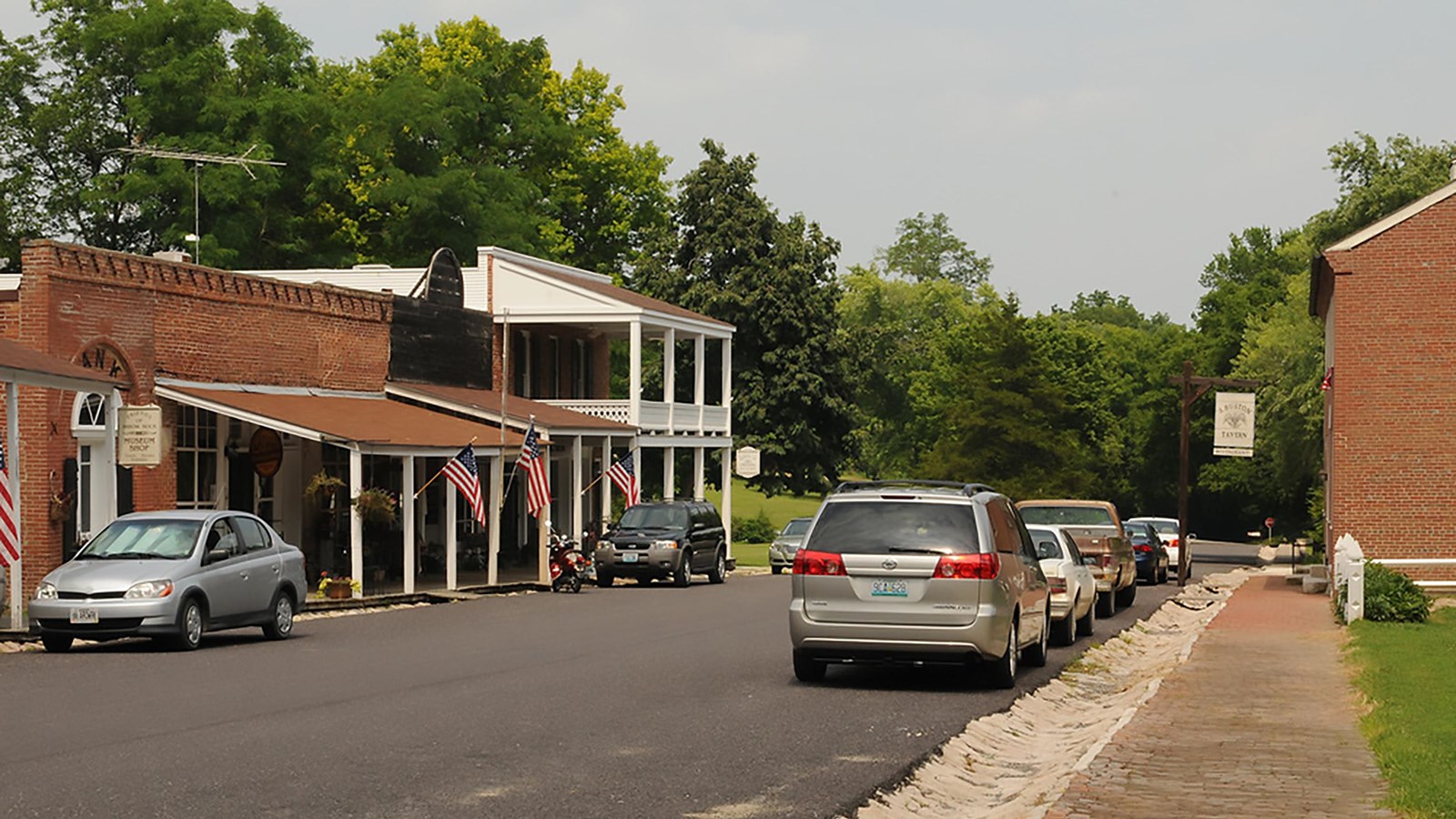 Location:
39521 Visitor Center Drive, Arrow Rock, MO 65320
Significance:
Interprets the history of Arrow Rock and the trails which passed through it
Designation:
Missouri State Historic Site, National Register of Historic Places (town of Arrow Rock)
Historical/Interpretive Information/Exhibits, Restroom, Wheelchair Accessible
The Arrow Rock State Historic Site visitors' center opened in 1991 and features nearly 9,000 square feet of exhibit space. The center interprets the history of Arrow Rock and the central Missouri region historically known as "Boone's Lick Country." You can watch a 20-minute video "Arrow Rock: Frontier Town of the Boone's Lick" an introduction and overview of the community. Historical and state park related souvenirs and clothing items are available at the visitor center gift shop.
Site Information 
Location (The visitor center is a block-and-a-half south of Main Street. The parking lot entry road is located on Highway 41, one-quarter mile south of Arrow Rock. Site offices are located in the visitor center.)
Exhibits are chronologically arranged and features artifacts pertaining to local history:
Native American Presence — focusing on the Osage and Missouris tribes.
Waterway West — the Louisiana Purchase and the Lewis and Clark Expedition, 1803 to 1806
War of 1812, Settlement and Conflict in the Boone's Lick — the clash between white settlers and American Indians from 1808 to 1815
Settling the Boone's Lick, Town Building on the Missouri Frontier — town founding and the massive migration from the upper South to the area between 1815 and 1830
Agriculture — agricultural techniques and innovations and the use of slaves on hemp and tobacco plantations, circa 1816 to 1861
Rivers and Roads, Moving Passengers and Produce in the Boone's Lick — Missouri River commerce and forms of overland transportation
Westward the Star of Empire, the Boone's Lick and the Santa Fe Trade — the beginning of trade with Mexico through the war with Mexico, 1821 to 1848
George Caleb Bingham — the life and artwork of Missouri's most famous artist and Arrow Rock's most famous resident. Several original portraits and prints are featured
Troubled Times, the Civil War — 1861 to 1865
Slavery, Racism, Violence: Justice and the Constitution — the black experience in the Boone's Lick from 1865 to 1955
Arrow Rock, Preserving a Monument of the Boone's Lick — early efforts to preserve and interpret the town beginning in 1912 and through to the present
Last updated: January 10, 2023