Place
Andrew Jackson Trail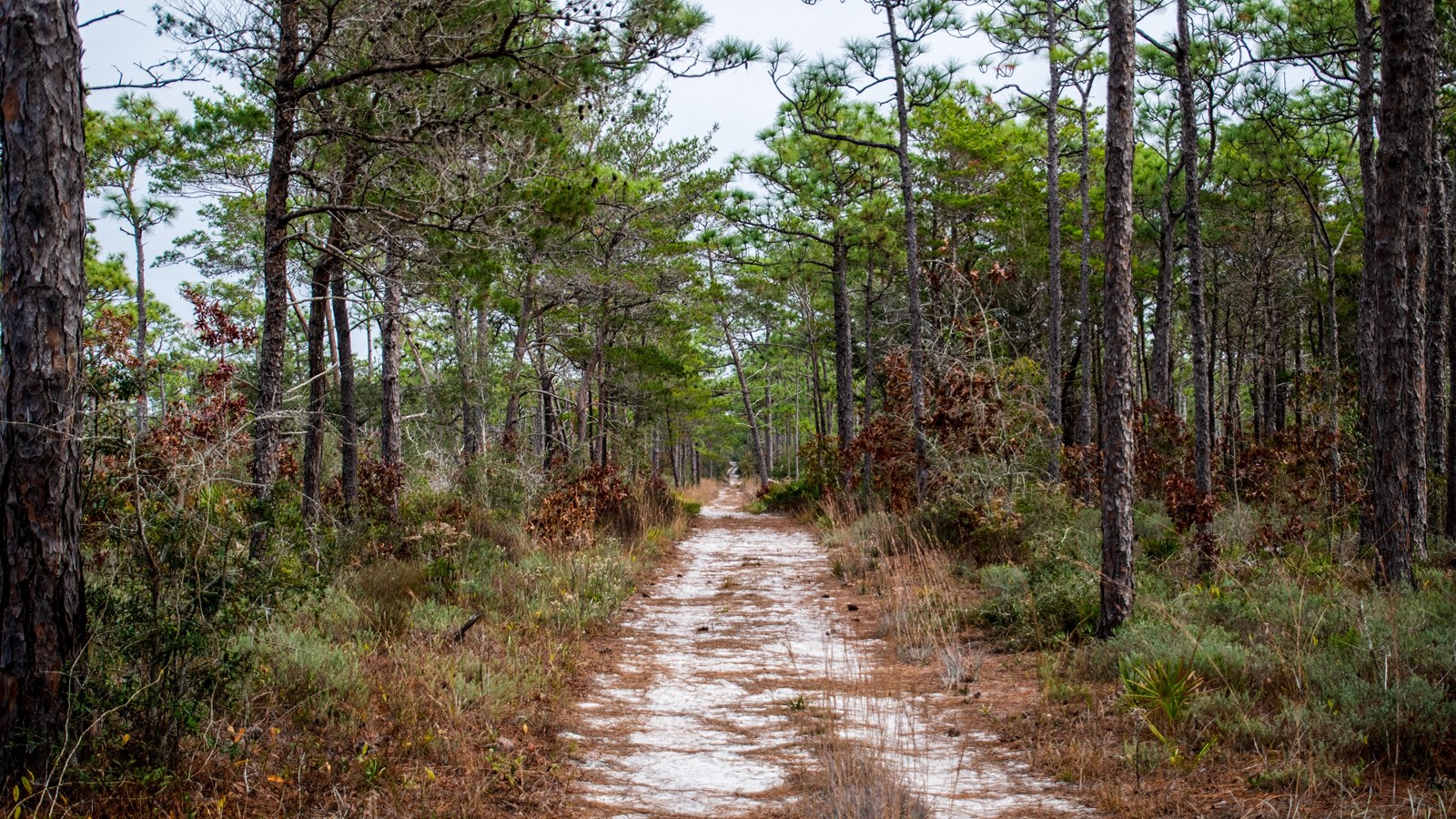 Location:
Naval Live Oaks, Florida
Beach/Water Access, Benches/Seating, Historical/Interpretive Information/Exhibits, Information - Maps Available, Picnic Shelter/Pavilion, Picnic Table, Recycling, Restroom - Seasonal, Scenic View/Photo Spot, Trailhead, Trash/Litter Receptacles
This trail bisects the northern section of the
Naval Live Oaks area
, and can be started from several trailheads. It is wide and sandy, features varying types of coastal forest from pines to oaks, and hosts many side trails if visitors wish to extend their hike or see the bay. 
If completed as an out-and-back trail, the total distance is 4.8 miles, or 2.4 miles one way. From the Group Camp site to Bayshore Road is 1.4 miles. Dogs and horses are allowed on the trail. 
Trailhead locations:
Intersection with Group Camp (North Bay) Trail
Adjacent to Naval Live Oaks Group Camping site
Northwest of the Gulf Breeze Hospital
Bayshore Road, just north of Highway 98
Duration: 1.5-2.5 hours
Last updated: August 17, 2022