Place
Alaska Native Brotherhood Hall National Historic Landmark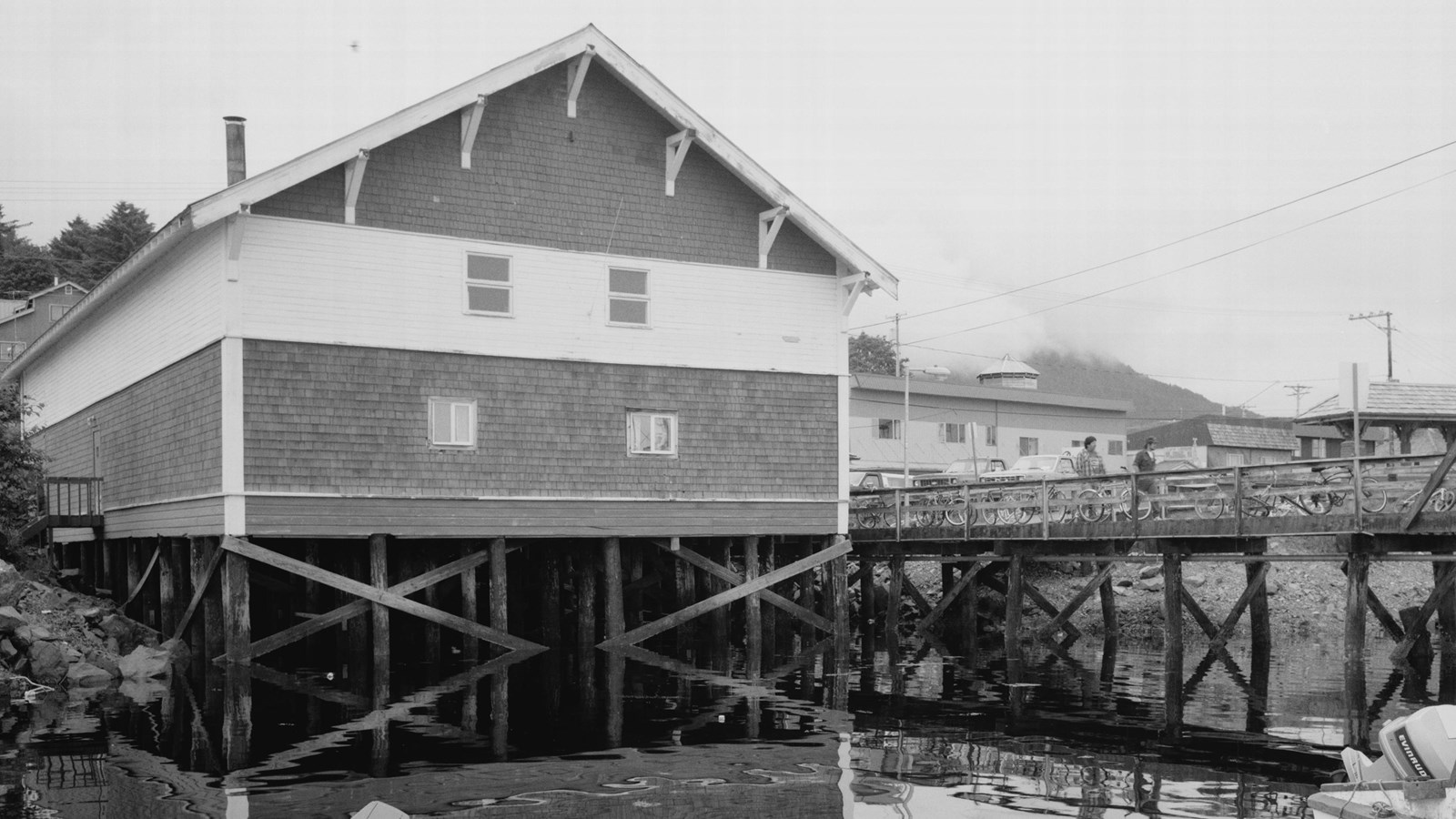 Significance:
Meeting hall and headquarters building that served the original chapter of the Alaska Native Brotherhood, founded to fight discrimination and represent interests of Alaska Natives.
Designation:
National Historic Landmark designated on June 2, 1978
Alaska's fight for Civil Rights
Alaska Native Brotherhood, Sitka Camp No. 1, is the original chapter of a pan-Alaska Native federation of local camps in Alaska and the Pacific Northwest. The Alaska Native Brotherhood was founded in 1912, developing out of the efforts of Tlingit communities fighting bans against Alaska Natives in restaurants and movie theaters. For the first half of the 20th century the Alaska Native Brotherhood was the only such group representing Alaska Natives.

The Alaska Native Brotherhood & Sisterhood was instrumental in fighting racial segregation practices in Alaska and in gaining full U.S. citizenship for Alaska Natives. Today, the Alaska Native Brotherhood & Sisterhood camps are an important force in preserving native heritage.

The Alaska Native Brotherhood Hall in Sitka serves the community as a camp headquarters and is open to the public for social events and community activities.

Historic Architecture
Like many of the coastal buildings in Sitka, this Craftsman-style wood structure has a main entrance which sits at street level and extends out over the water on 6 rows of wood pilings. The building is a two-story, wood framed structure, with a metal-covered gable roof. The first story and gable ends are clad with wooden shingles, while the second story is clad with horizontal clapboard siding. The gable ends of the roof also exhibit exposed rafter ends and brackets for decorative effect.

An open two story auditorium comprises the majority of interior space, while the front portion of the building contains lobby and office spaces on the first and second floors.

Additional Information
Sitka's National Historic Landmarks: A Window into Alaska's Past
Library of Congress, Historic American Buildings Survey - Photos and Drawings
National Register of Historic Places - Official Nomination Form
Last updated: April 14, 2020