Place
The Greenway (Richland Parkway)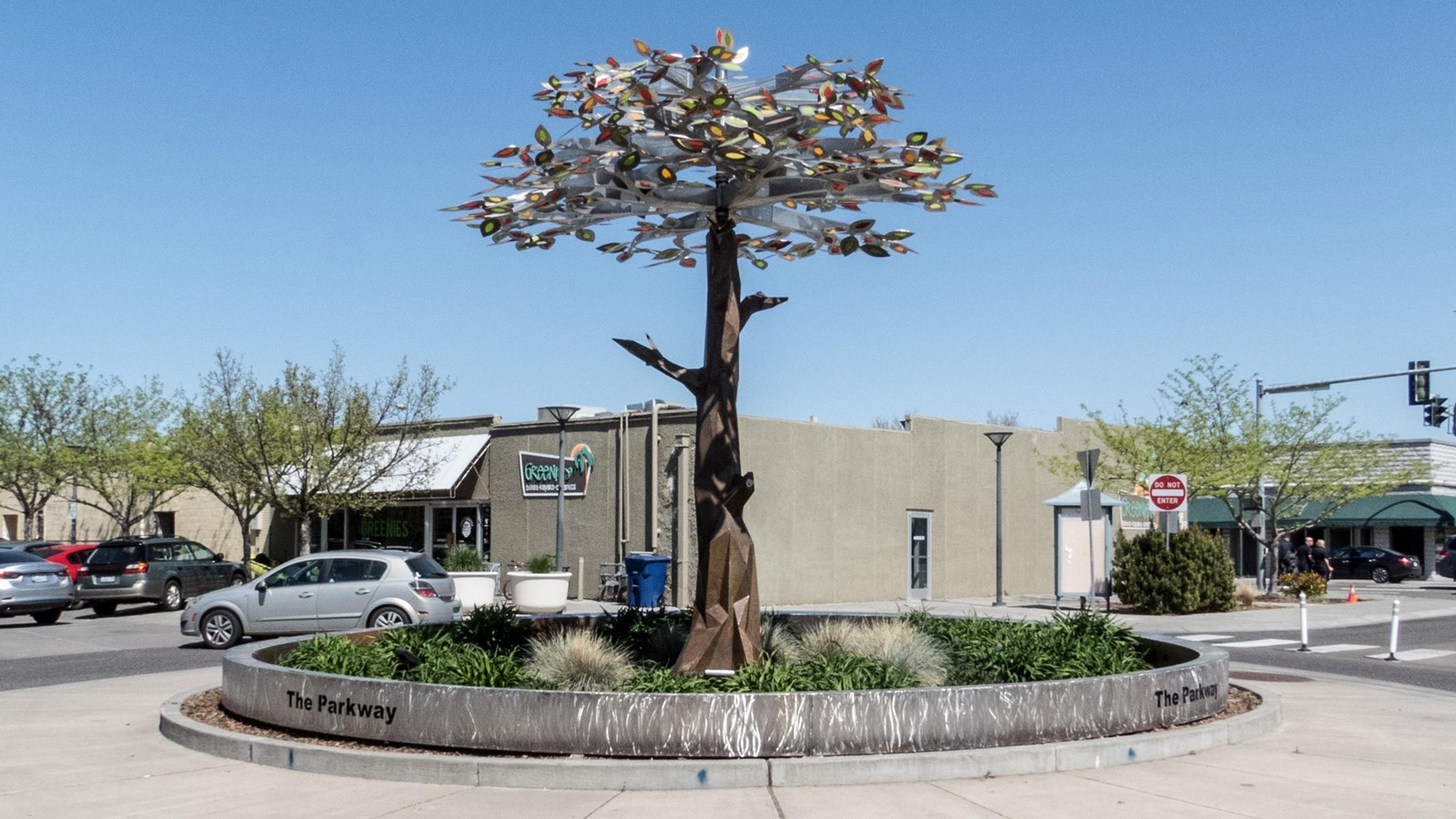 Benches/Seating, Bicycle - Rack, Food/Drink - Restaurant/Table Service, Gifts/Souvenirs/Books
Richland grew so rapidly during the Manhattan Project that it seemed almost like it sprung up overnight. In fact, this atomic boom town was carefully planned to make workers and their families as comfortable as possible to entice them to stay for the duration of the Manhattan Project. Like spokes on a wheel, sidewalks connected neighborhoods to the Greenway, the commercial and social center of the community. Green spaces served as inviting, natural buffers between commercial and residential neighborhoods.  
Spokane architect G.A. Pehrson developed a master plan to quickly build the secret city. Drawing upon pre-war traditions of garden suburbs, Richland was organized into distinct but integrated residential and shopping districts. During the Manhattan Project, the center of the Greenway was one of the few green open spaces in Richland, hence the name, the Greenway. Now known as the Richland Parkway, the Greenway was Richland's commercial anchor point, where secret city residents could shop, visit the library, or watch a movie all within walking distance from their homes.
Continue Your Journey
Many of the buildings that you can see from here are surviving structures from this period, such as the
CC Anderson's Department Store
(Roma House),
Richland Players Theater
,
Gress's Meat Market
(Frost Me Sweet), and the
Dyer Building
(Gallery at the Park). A short walk away is
Riverside Park
(Howard Amon Park), which has been a popular place to relax and host community celebrations from the earliest days of Richland through the Manhattan Project period and today. The Richland Parkway remains the center of the community, where residents and visitors can enjoy the arts, entertainment, recreation, shopping, and a popular
farmers' market
during the summer months.
Last updated: July 5, 2023