Place
Dyer Building (Gallery At The Park)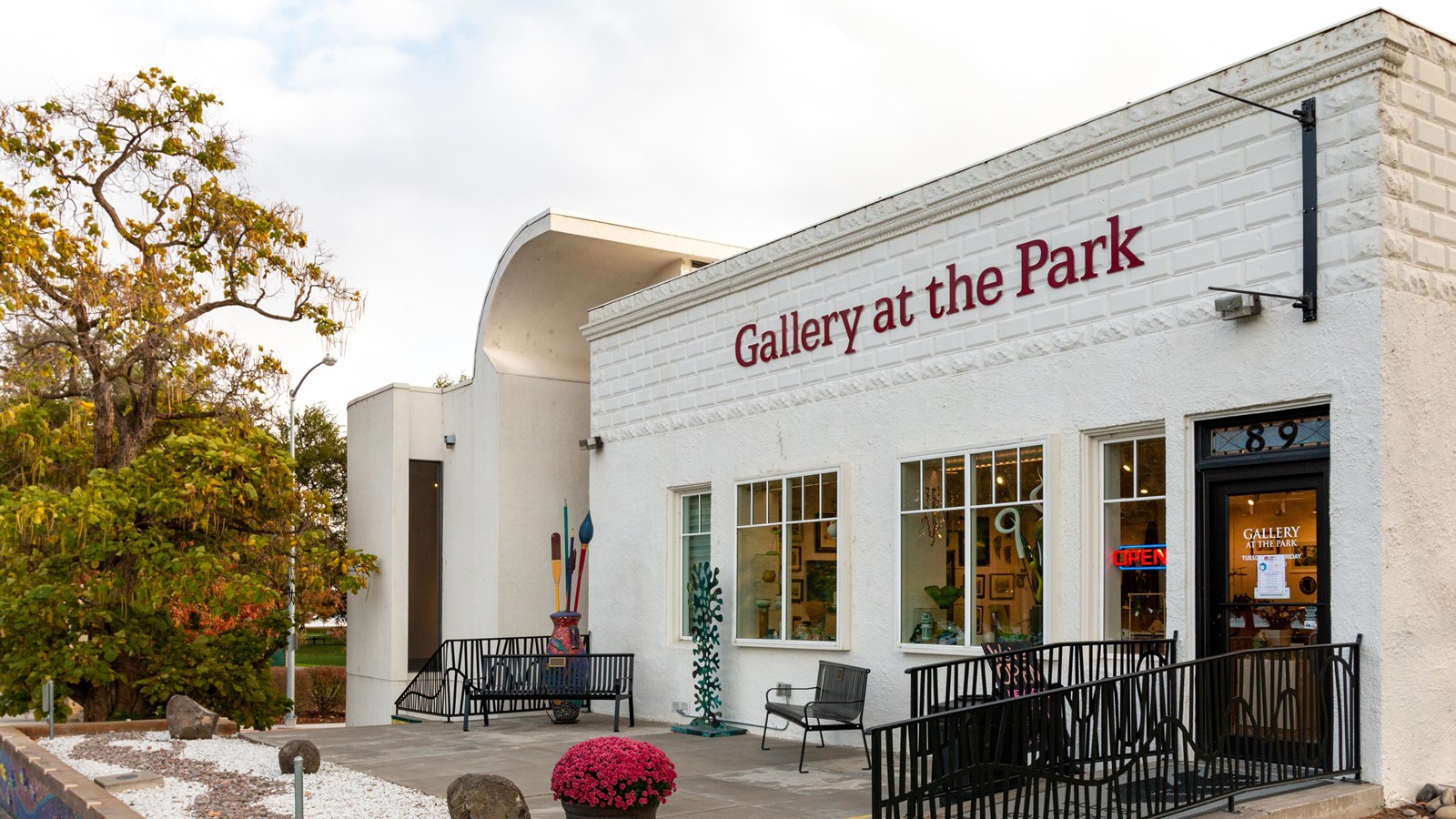 Constructed in 1909, the Dyer Building has witnessed more than a century of change. Its numerous occupants reflect the evolution of Richland as it went from a small farming community, to a "secret city," to a Cold War technology center, to an incorporated municipality. This one building has been a boarding house, hotel, single family home, newspaper office, a library, and an art gallery.   
During the Manhattan Project, Richland's population swelled from about 250 people to 15,000 residents. Growth brought many changes, including new cultural offerings that the pre-war farming village lacked. The Dyer Building became Richland's first library and was an important community center for new residents. Manhattan Project families established the Richland Players, which is still a thriving local theater company. Formal and informal arts classes also began during the Manhattan Project and led to the 1948 founding of Allied Arts, an organization dedicated to bringing more creative opportunities to the postwar atomic city. 
 
Richland's residents played a pivotal role in the Cold War, producing much of the plutonium used in the United States' nuclear weapons. Plutonium production ceased at Hanford in 1987. Extensive cleanup work has been accomplished since then. Currently, about 8,000 Tri-Cities workers are deactivating, decommissioning, decontaminating, demolishing, and otherwise dealing with the facilities and waste that remain from decades of producing plutonium at the Hanford Site.
Continue Your Journey
Additional surviving elements of Richland's Manhattan Project-era landscape are located nearby, including Gress's Meat Market (Frost Me Sweet), and Riverside Park (Howard Amon Park). You may tour The Greenway (Richland Parkway) and the surrounding area to get a sense of what this community was like before, during, and after the Manhattan Project.  
 
Today, you'll find a showcase for local artists and gift shop at Gallery at the Park. You also can attend classes and community events here.
Last updated: March 7, 2022