Place
Riverside Park (Howard Amon Park)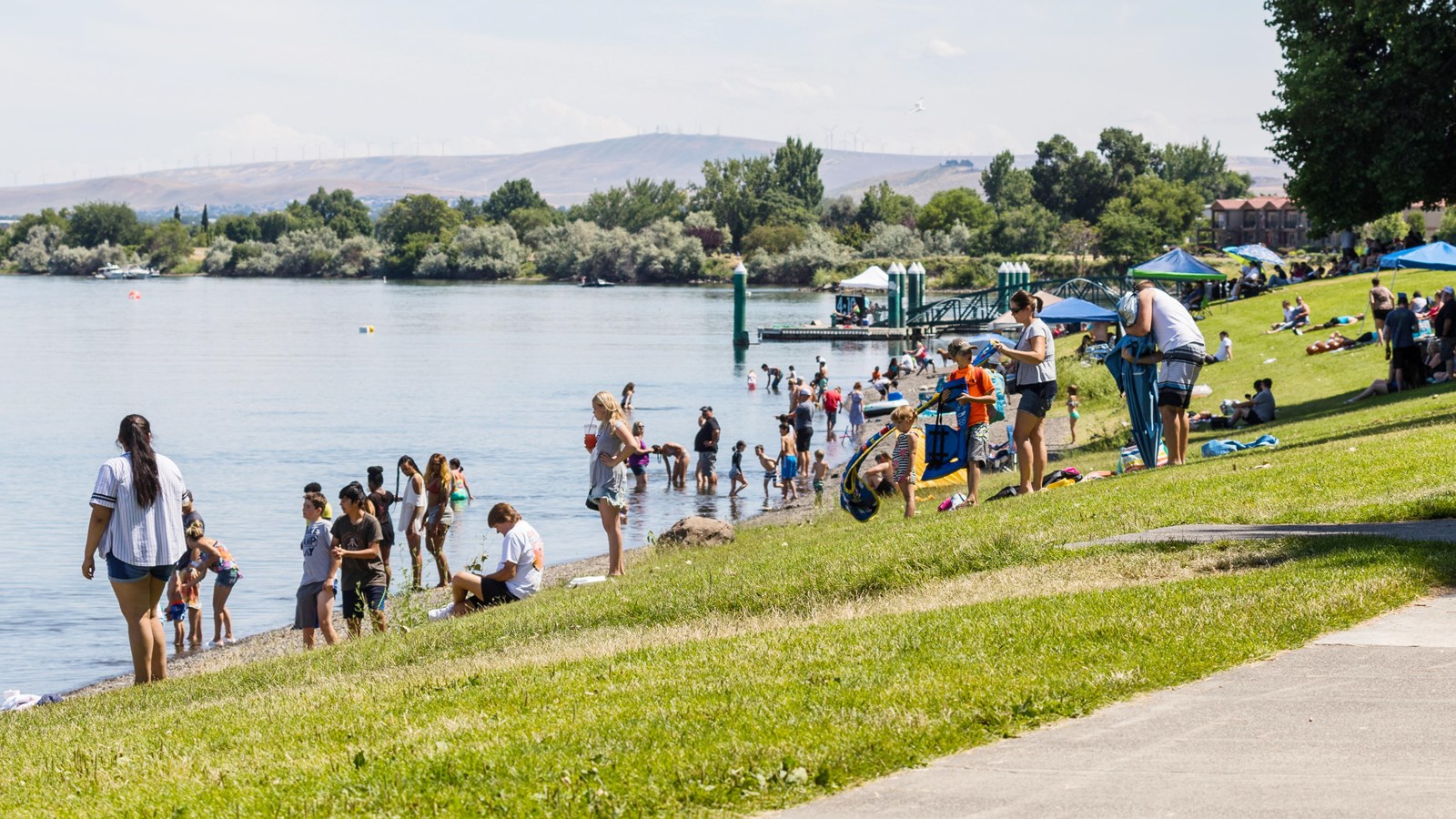 Beach/Water Access, Benches/Seating, Bicycle - Rack, Food/Drink - Vending Machine/Self Service, Pets Allowed, Picnic Table, Playground, Restroom
Early settlers in the mid-Columbia region saw beyond the existing sagebrush and dust of the arid landscape. They imagined how irrigation and hard work could transform the Columbia Plateau's sandy soil into fertile farmland. Howard S. Amon settled in Richland in 1904 and became a pivotal leader in Richland's establishment and growth. His vision and legacy live on in this lush park that offers an abundance of outdoor recreation activities for local residents and visitors alike.  
 
Howard Amon platted the land that became the city of Richland. He also created an irrigation company to entice farmers to settle on his land and brought telephone service to the Richland area. In 1911, Howard Amon deeded this land to the city of Richland as a public park. It has been a popular destination since that time.  
Generations of Richland residents, including many Manhattan Project workers, have enjoyed spending time in Howard Amon Park. Over the course of the 1920s, numerous improvements were constructed in the park, such as a swimming pool, bathhouse, and bandstand for concerts and celebrations. Richland was a small, tight-knit community remembered by a pre-war resident as "an interesting place to grow up because you were involved in all the activities," which included boat races and concerts in Howard Amon Park. 
In 1943, as the Manhattan Project transformed the community, the park's name changed to Riverside Park. By 1968, though, community leaders decided to honor Amon's contributions to Richland by renaming the park after him. This park was one of the premier centers for community events such as Fourth of July celebrations and outdoor recreation. For Manhattan Project workers who had moved to Richland from towns and cities across the country, this park provided a sense of community.
Continue Your Journey

Several buildings nearby are from the pre-war town of Richland. The Dyer Building (Gallery at the Park), and Gress's Meat Market (Frost Me Sweet) were also part of Richland as it changed from a small farming town to a secret city.