Place
Platte Plains Trail - Otter Creek Loop Trailhead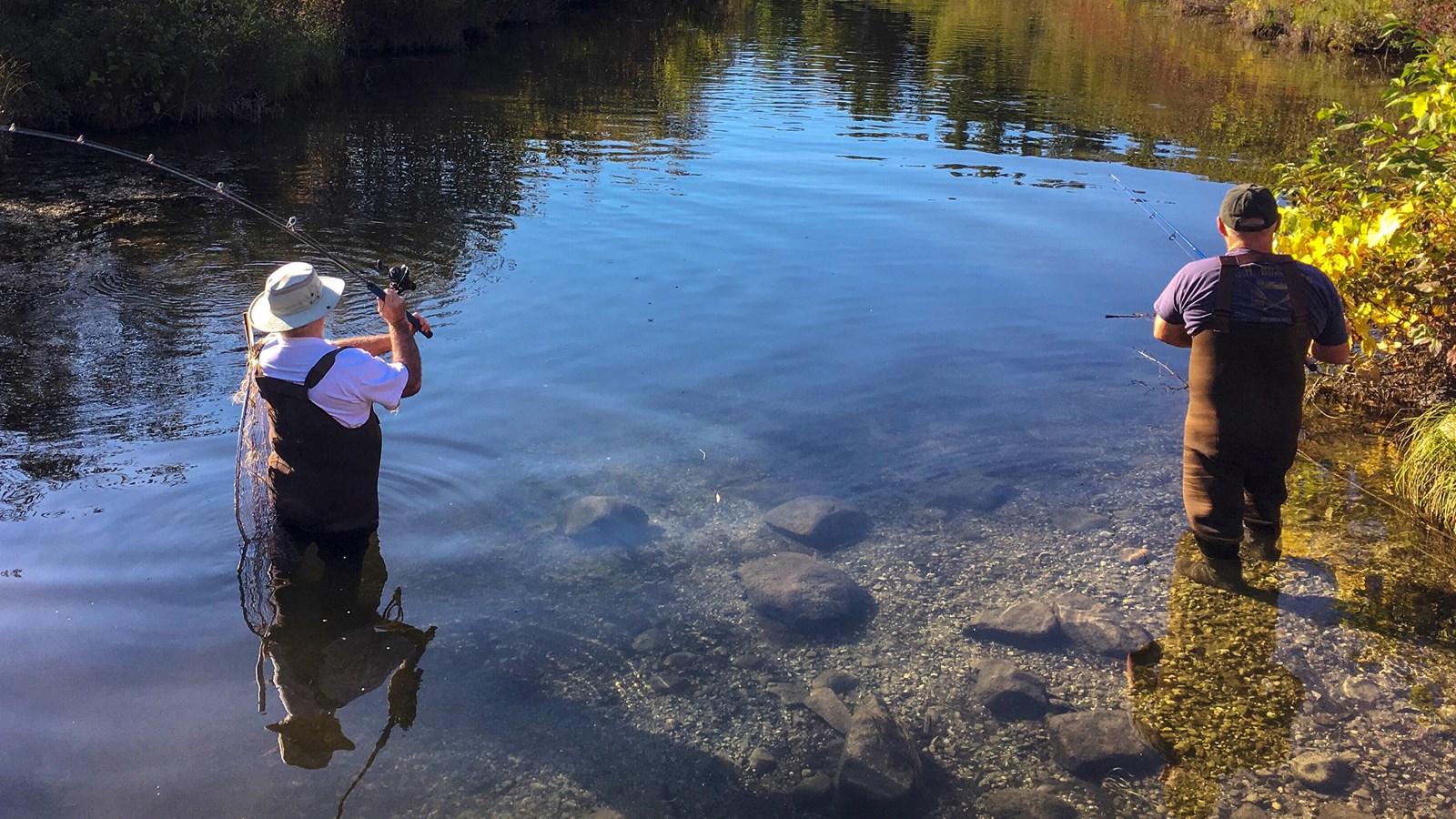 Trail Map

Platte Plains, the park's most expansive trail system, spans nearly 15 miles total through low dunes with three main loops to explore. The trail is surrounded primarily by pine-oak-aspen woods; open fields and lakes are scattered throughout plains.

Pets are NOT allowed on trail from December 1 to March 31.

The 4.6-mile Otter Creek Loop, a beginner-friendly slice of the Platte Plains Trail complex, is narrow at times but always well marked-the pine needle-carpeted trail a cinch to follow. Follow the winding path through forests of hardwood and pine and wildflower-speckled fields. Stop and listen to the forest hum, watch butterflies in the meadows, seek out the Marl springs, then walk on for snapshot-worthy views of Otter Creek and Otter Lake. In the early 1900's, the trail would have led you to the bustling lumber town of Aral at the mouth of Otter Creek. Today, the only trace of Aral is a set of dock pilings. End your hike with a splash in the waves or a rest on the warm sands of Esch Beach.
Ridges and swales
The Platte Plains are not your traditional plains with fields, but it is a lowland area between the Platte River, Otter Lake, and Lake Michigan. A satellite view of Platte Bay reveals the ancient shoreline sand dunes, which mark the successive positions of Lake Michigan after each intrusion of glacial ice melted. These geological landforms are called ridges and swales. From the trails, however, they're steep hills. 
Take the Trail Trekker Challenge
Do you think you can hike all of the trails in one year? Want to explore the landscape of Sleeping Bear Dunes National Lakeshore, exercise, and have fun all at the same time? Join the Trail Trekker Challenge! Earn a prize and bragging rights by successfully completing each of the 13 mainland trails in the National Lakeshore. Hiking is a great way to get daily physical exercise and promote health while also discovering the beauty of the area. What better way to get your muscles warm, your heart pumping, and your senses savoring the views!
Pick up a copy of the Trail Trekker Challenge brochure/logbook at the visitor center in Empire.
Hike Safely
Before you take off down the trail, take time to prepare for a successful hike. Make sure the trail is appropriate for your ability, and travel with a companion and notify someone of your route and expected return time.
Take plenty of drinking water, bring sunscreen, wear a hat, and be prepared for mosquitoes.

Be careful of your footing-trails have uneven ground, exposed roots, etc.
Sand slide danger is always present on steep dunes. Stay off steep bluffs to avoid falls and dislodging rocks that can injure people below. Because of heavy treefall, avoid forested trails on windy days.
Remember, deer rifle season is November 15-30. Other hunting seasons occur throughout the year. Wear bright-colored clothing to be seen and safe in the woods.

And please stay on designated trails and help prevent erosion and damage to vegetation. Off-trail hikers can quickly produce paths that take years to revegetate. Threatened and endangered species occur in the park, avoid disturbing plants and animals.

**Poison Ivy: leaves of three, leave it be!**
Poison ivy grows plentifully in many areas of the Lakeshore as a vine or low shrub. The leaves are red in early spring, shiny green in summer, and an attractive red or orange in the fall. Each leaf consists of three leaflets. Most people are sensitive in varying degrees to the sap of this plant, which makes the skin itch, blister, and swell.
Avoid contact with all parts of the plant. Avoid plants with three leaflets.
If exposed, wash the affected skin with soap and water as soon as possible.

**Don't get ticked!: protect yourself from tick bites**
Avoid ticks by walking in the center of trails and avoiding contact with vegetation.
Use a repellent (on skin or clothing) and wear close-toed shoes, long sleeves, long pants, and socks. Wear light-colored clothing with a tight weave to easily spot ticks.
Check your clothes and any exposed skin frequently for ticks. Avoid sitting directly on the ground, fallen logs, or stone walls.
After being outdoors
Check your body for ticks after being outdoors, and remove any ticks you find.
Check your clothing for ticks. Place clothes into a dryer on high heat for at least an hour.
Shower soon after being outdoors; it may reduce your risk of being bitten.
Check these parts of your body and your child's body for ticks:
Under the arm, in and around the ears, inside the belly button, back of the knees, in and around hair, between the legs, around the waist.
If you are bitten by a tick
Remove an attached tick as soon as you notice it. Using fine-tipped tweezers or a tick removal tool, grasp the tick as close to the skin as possible, and then slowly, but firmly, pull it straight out. Immediately wash the bite area and your hands with soap and water, then apply an antiseptic to the bite wound.
Watch for signs of illness.
Last updated: November 4, 2022