Place
Ohio's Lake Placid Panel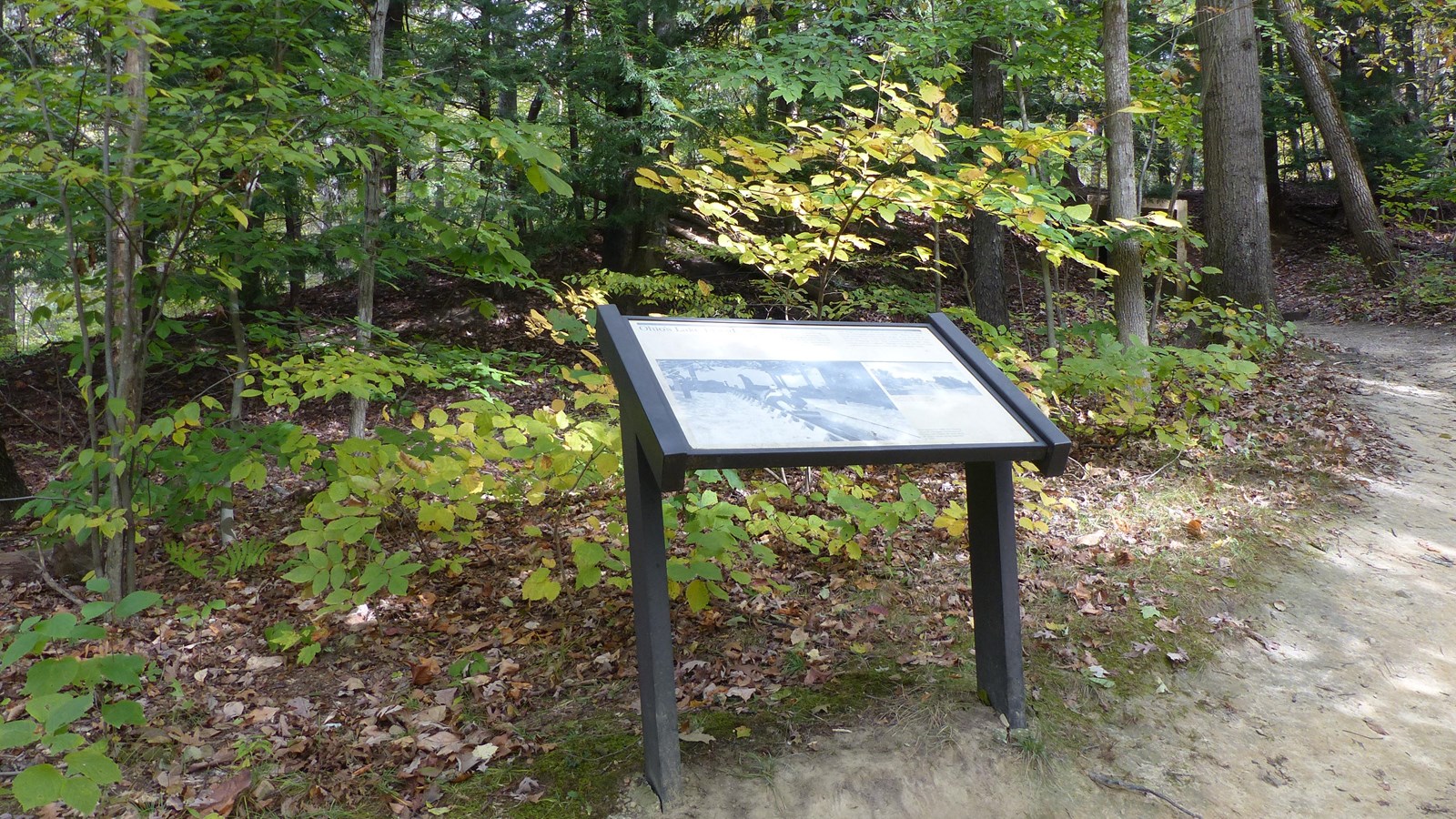 Location:
Park at Kendall Lake Trailhead, 1000 Truxell Road, Peninsula, Ohio 44264. Hike the Lake Trail clockwise, just after the tunnel.
Significance:
First opened in 1936, the toboggan chutes provided wintertime fun at Kendall Lake for more than 40 years.
Designation:
Virginia Kendall State Park Historic District; Ohio and Erie Canalway National Heritage Area
Audio Description, Historical/Interpretive Information/Exhibits
The Civilian Conservation Corps built amenities that supported year-round enjoyment of Kendall Lake for outdoor recreation. Ice skating and toboggan chutes provided winter fun. A slope leading to Kendall Lake is a remnant of the most recent toboggan run, built in 1939. Many of the large evergreens lining the slope were planted around the same time to provide shelter and shade for the iced toboggan runs. The tunnel allowed visitors to hike the foot trail without having to cross the toboggan slide.
Last updated: April 7, 2021