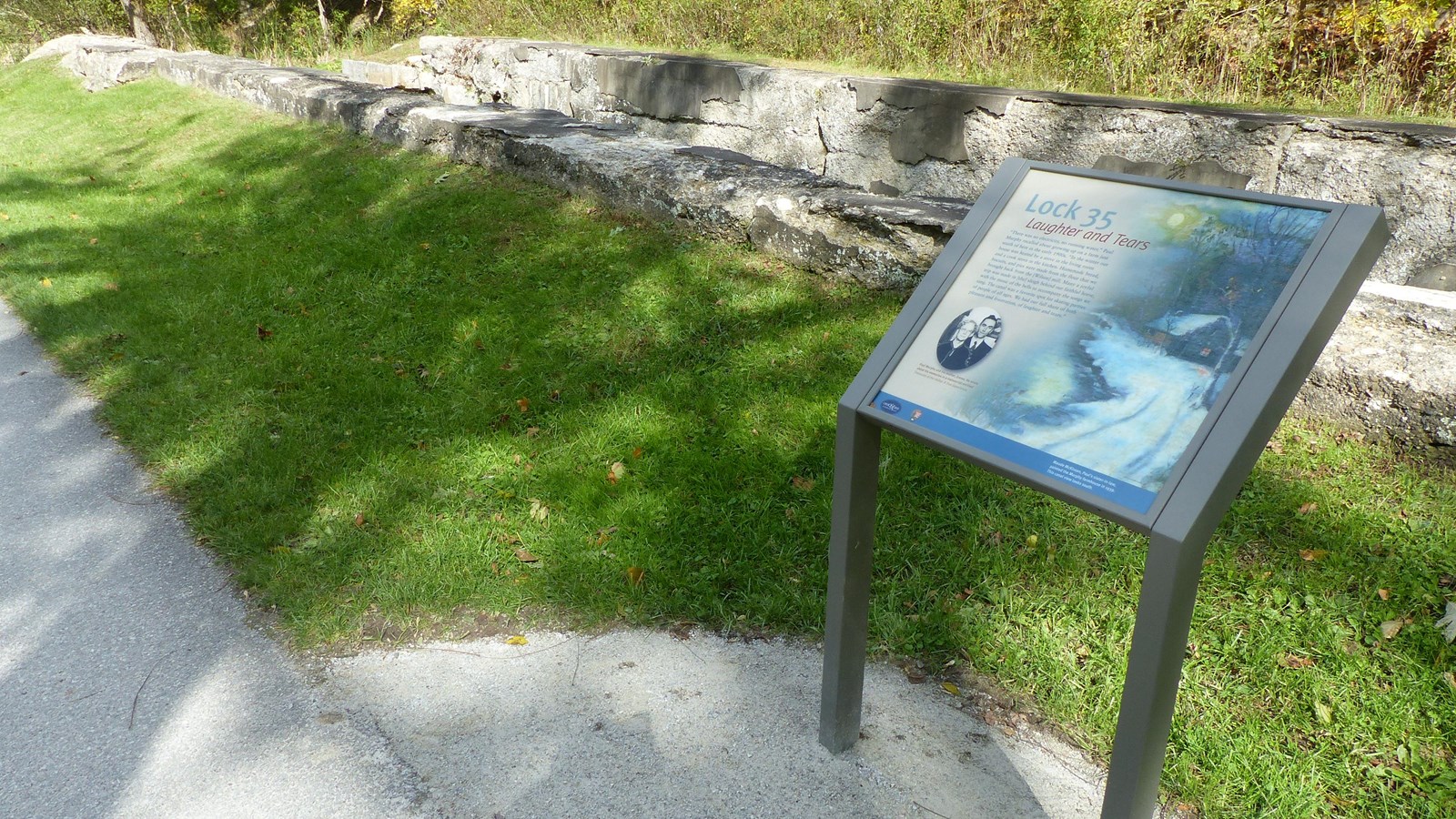 Location:
Park at Station Road Bridge Trailhead, 9141 Riverview Road, Brecksville, Ohio 44141. Cross the bridge and walk south on the Towpath Trail.
Significance:
Locks such as this one raised and lowered boats traveling along the Ohio & Erie Canal. In its day, this vital transportation route connected Ohio farms with hungry East Coast cities. Murphy family archives reveal what farm life was like here in the early 1900s.
Designation:
Ohio & Erie Canal District, Ohio and Erie Canalway National Heritage Area, Ohio to Erie Trail, Industrial Heartland Trail Network
Audio Description, Historical/Interpretive Information/Exhibits, Wheelchair Accessible
The Ohio and Erie Canal was once a vital transportation route, connecting Ohio to growing cities on the East Coast. To manage water flow, locks such as this one were built the length of the canal. They functioned like hydraulic elevators, raising and lowering canal boats.The Murphy family had a farm at Lock 35. For two centuries, farming was the main occupation throughout the valley. Small farms such as theirs shipped products out on the canal. Paul Murphy wrote several essays describing the "laughter and tears" of growing up here. The graphic panel includes quotes and images shared by his descendants.
Last updated: December 13, 2021