Place
Hetch Hetchy Entrance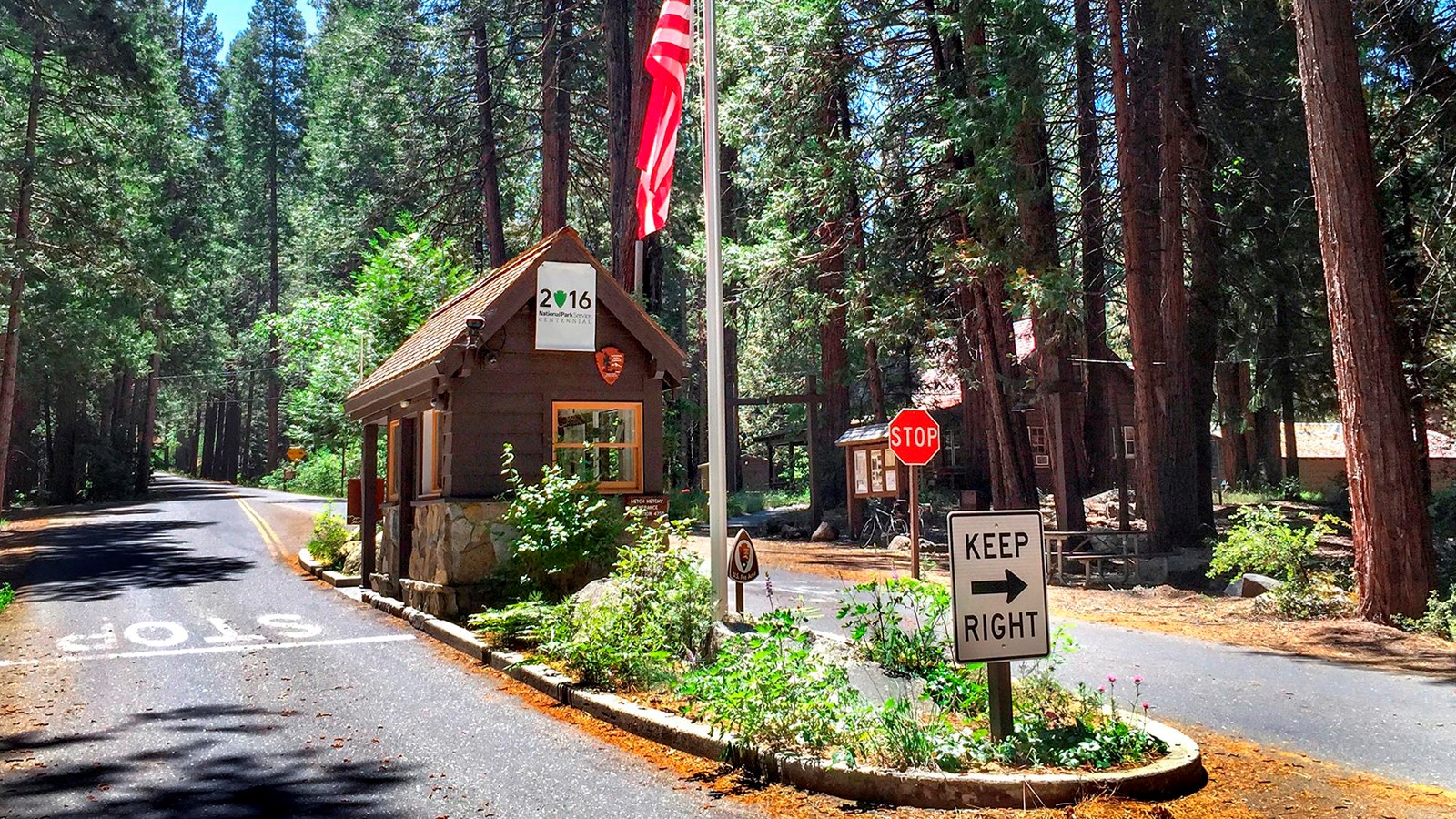 Information, Information - Ranger/Staff Member Present, Permits Issued, Recycling, Trash/Litter Receptacles
Hidden in Yosemite National Park's peaceful northwest corner, Hetch Hetchy Valley is a treasure worth visiting in all seasons.
The Hetch Hetchy Road has seasonal hours corresponding roughly with daylight hours. There is no access to Hetch Hetchy trailheads when the road is closed.
The park entrance fee can be paid upon arrival. Park passes can be purchased, wilderness permits are issued, and brochures are available here.
Wilderness permits are required year-round for any overnight stay in the Yosemite Wilderness. Permits are not required for day hikes (except if hiking to Half Dome). See website to check trailhead availability and for more information on how to make a reservation.
Entrance Fees
(valid for seven days with receipt)
Private vehicle: $35 (no per-person fee)
Motorcycle: $30 (no per-person fee)
Individual (walk-in, bicycle, horse, in a bus): $20 per person, aged 16 or older
Passes
Yosemite Pass: $70
Valid for one year in Yosemite.
Interagency Annual Pass: $80
Valid for one year at all federal recreation sites.
Interagency Senior Pass: $80
(Lifetime) For U.S. citizens or permanent residents 62 and over.
Interagency Annual Senior Pass: $20
For U.S. citizens or permanent residents 62 and over.
Interagency Access Pass (Free)
(Lifetime) For permanently disabled U.S. citizens or permanent residents.
Interagency Military Pass (Free)
(Annual) For active duty U.S. military and dependents.
Interagency 4th Grade Pass (Free)
(Annual) For fourth graders and their families. Must present paper voucher. For paper voucher and more information visit
See website for more details.
Hours
While Yosemite National Park is open 24 hours per day, 365 days per year, Hetch Hetchy is only open limited hours (8 am - 5 pm), and winter weather conditions may cause road closures. Call 209/372-0200 for the latest road and weather conditions.
Getting Here
Hetch Hetchy is located 1 hour, 15 minutes from Yosemite Valley. The Hetch Hetchy Road begins just outside the park on Highway 120, near the Big Oak Flat Entrance.
Warnings
There is no public transportation to Hetch Hetchy.
Accessibility
Request a park accessibility guide here.
Last updated: May 27, 2022