Place
Davis Bayou Fishing Pier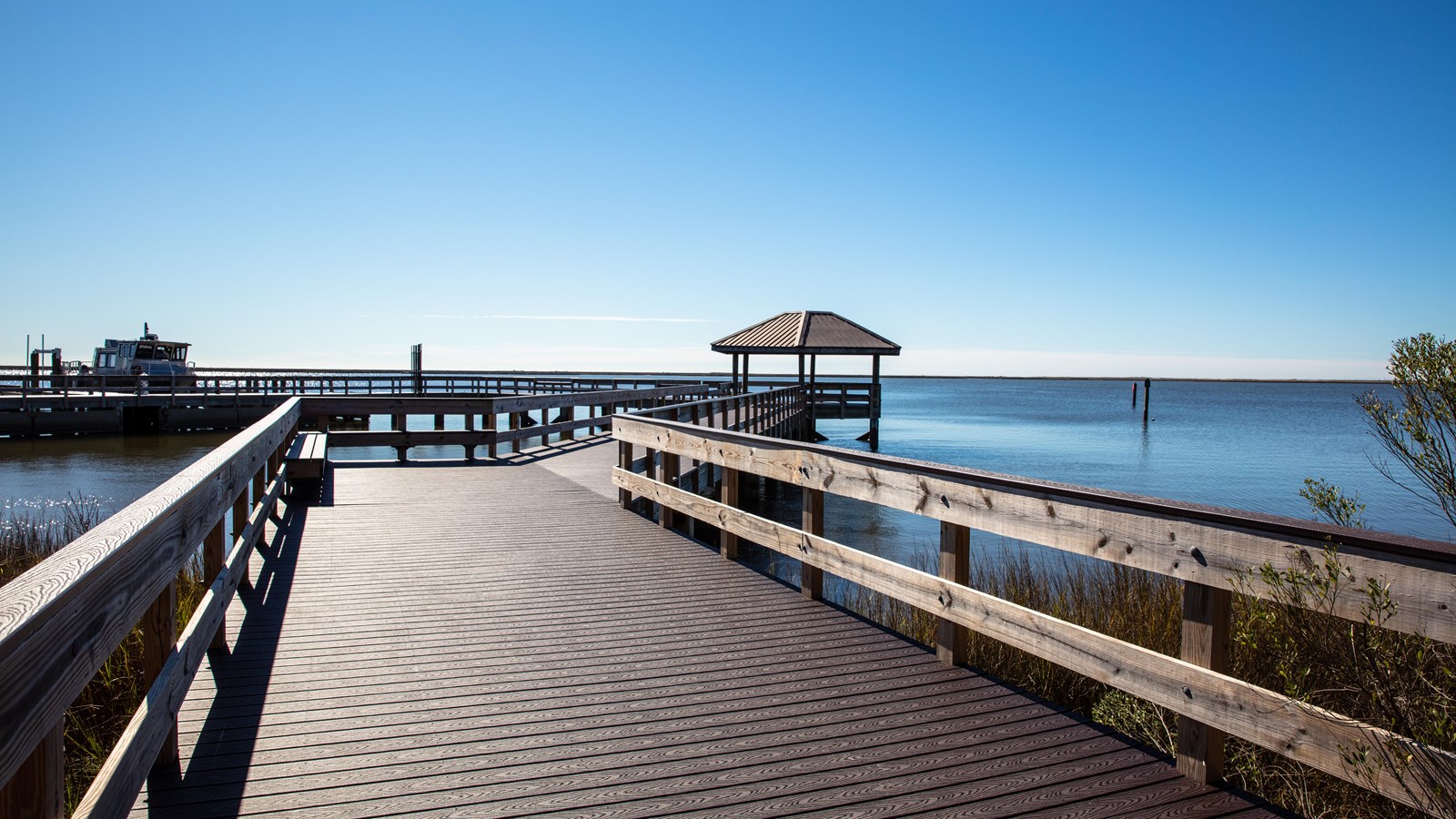 Location:
Davis Bayou, Mississippi
Dock/Pier, Historical/Interpretive Information/Exhibits, Parking - Auto, Restroom, Scenic View/Photo Spot, Tactile Exhibit, Trash/Litter Receptacles
A great place for recreational fishers to cast a line. The all-weather board pier extends about 50 feet out and over the water, ending under a small pavilion. As you look out over the water keep a lookout for wildlife such as fish, birds, and even dolphins. Beyond the water to the southeast, trees can be seen in the distance. This land mass is deer island, which is a barrier island that extends from Biloxi. Looking west with your back to the shore, the tall buildings of Biloxi are visible in the distance.

Recreational fishers in Mississippi are required to have a Mississippi State Saltwater Fishing License. All fishing regulations within the seashore correspond to the state fishing regulations.
Last updated: May 2, 2022