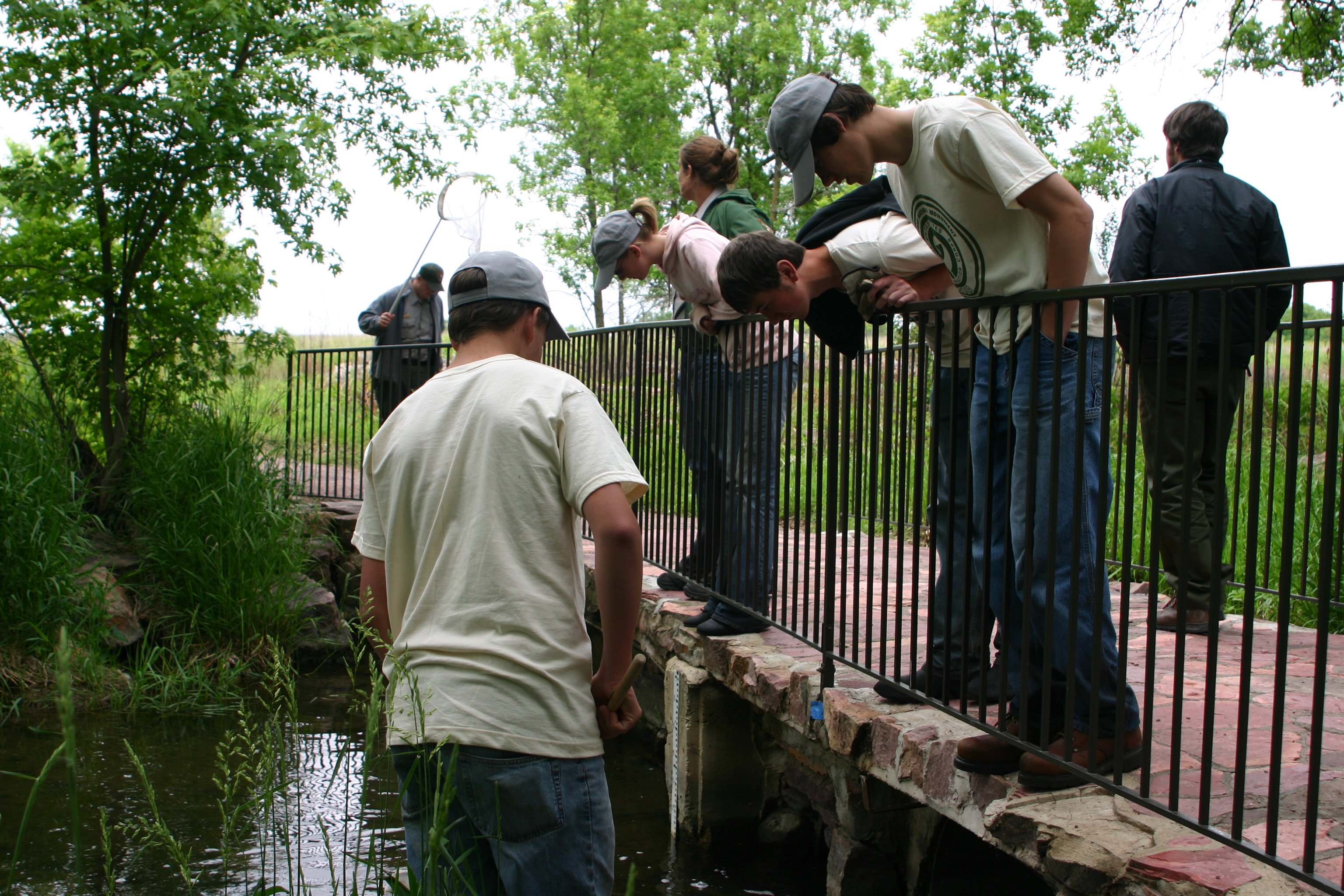 Park rangers at Pipestone are happy to accommodate school groups of all ages and may be able to provide interpretive programs to supplement your group's visit.
Teachers must call in advance to schedule a tour of Pipestone National Monument. Please have the following information on hand when you call: Date and time of visit, contact person (plus address and phone number), school name, number of people in the group, the grade/age level of the students, and at least a general idea of what your group would like to do on their visit. Contact the Division of Interpretation at 507-825-5464 x214 to schedule your field trip with rangers.
Fee waivers are available for accredited academic institutions, and must be approved prior to the group's visit. More information about fee waivers will be provided when you schedule your group.
Opportunities to consider at Pipestone National Monument include the Three Maidens picnic area, the Visitor Center, the 22-minute film "Pipestone: An Unbroken Legacy," and the 3/4-mile Circle Trail.
To budget your group's time, allow 30-60 minutes for the visitor center, 30 minutes for the film, and 45 minutes to 1.5 hours for the trail.