Be A Junior Ranger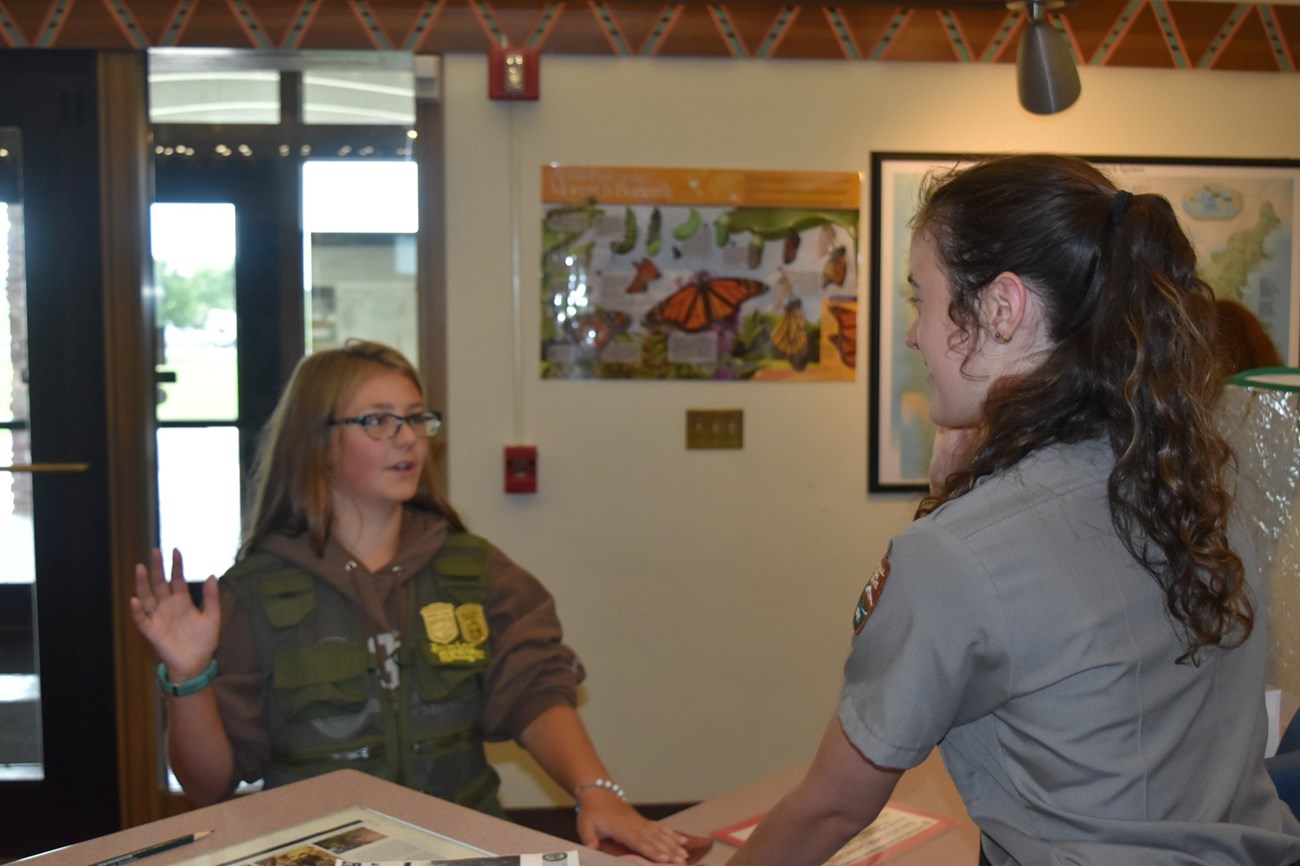 Junior Ranger Program
What is it?
A free program for kids (and kids at heart) to help them learn a little more about the park and earn a Jr. Ranger badge in the process. Over 200 National Parks have their own program and their own badge or patch!

How does it work?
Just ask for the Jr. Ranger book at the desk. Complete the activities in the museum and on the trail, and get sworn in as an official Jr. Ranger at Pipestone National Monument.
What age group is it for?
Generally, 5-12 years old. However, we've sworn in Jr. Rangers of all ages! It's a great way to engage the site and learn about things you might have missed otherwise.
What if we can't make the trip, but still want to try it?
No problem! Just e-mail us and we can either email you a book or send a physical copy to your address. Once completed, mail it back, and we'll then send you your badge!
Last updated: August 29, 2020