Safety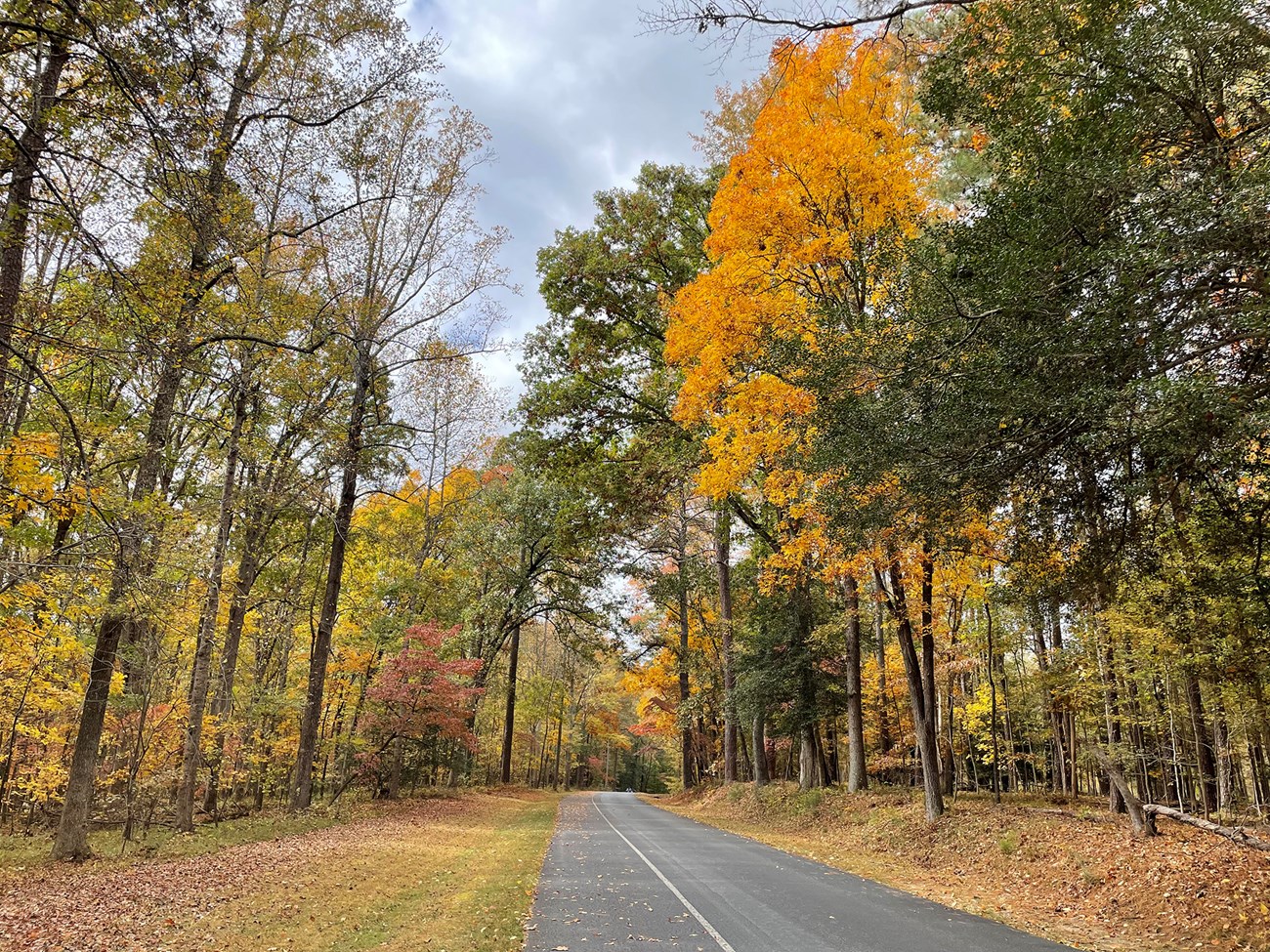 There are many ways to explore Petersburg National Battlefield and learn more about the Petersburg Campaign and its role in ending the Civil War. Whether you travel by car, bike, horse, or on foot, keeping safe will help make the trip to Petersburg National Battlefield more enjoyable.

All be aware of your surroundings.
Carry valuables with you or lock them out of sight in your vehicle.
Weather
Check the weather forecast and be prepared.
Summers can be hot and humid, with average highs above 90 F (32.2 C). Carry adequate water and sun protection precautions while exploring the Park.
Winters can be cold, with average highs of 48 F (8.8 C) and average lows of 27 F (-2.7 C). Dress in layers and bring extra water and food while hiking.
Outdoor Programs will be canceled if any of the following conditions exist:
A severe thunderstorm or tornado warning
Heat index over 102 F (38.8 C), actual temperature over 96 F (35.5 C), or excessive heat warning
Sustained winds of 20 mph or gusts over 25 mph
Cold temperatures with wind chill at 32 F (0 C) or below
Icy or Snowy conditions on roads or trails.
Slips, trips, and falls
Watch your step and be prepared to turn around in dangerous settings such as wet and slippery conditions or ice on the trail.
Be sure to always stay on Park-maintained trails.
Use approved trails. Going off trail can damage park resources, accelerate erosion, threaten wildlife, or increase the chance of injury.
Snakes
Snakes (some of which are poisonous) can be found throughout the Park. Pay attention to where you are walking, and do not disturb the snakes if you encounter one.

Ticks
Ticks are so small that they can be very difficult to see with the naked eye. Therein lies the danger. Several species of ticks are common throughout the Park, and they can transmit diseases to humans through a bite. It's important to take precautions when exploring the Park, even if you're taking a short stroll through nature.
Preventing Tick Bites
Wear light-colored clothing, long sleeves, and long pants, with pant legs tucked into socks and shirts tucked into pants. Consider wearing gaiters or compression clothing. Wear bug spray with less than 30% DEET.
Consider pre-treat clothing with a chemical repellant like permethrin
Stay toward the center of trails
Avoid tick-infested areas (i.e., high grass, off-trail trekking, etc.)
Protect Your Park. Protect Yourself.

The laws that saved the siege-related battlefields and historic sites for us to enjoy also require they be protected for the enjoyment of today's visitors as well as future generations. Help protect Petersburg National Battlefield for you and them by following the policies below.
Overnight Camping is prohibited

Hunting and trapping is prohibited to protect the wildlife

Possession or use of metal detectors is prohibited

No digging on park grounds is allowed

You may not possess alcoholic beverages on park grounds

Climbing on earthworks is not allowed to protect this precious historic resource

Drones and/or unmanned aircraft systems may never be flown in our park

Pets must always be on a leash and their waste packed out of the park.

Do not feed feral and/or wild animals

Parking is only allowed when the park is open, parking or leaving your vehicle after the park is closed may be towed at the owner's expense

Commercial vehicles are not permitted

Picnicking is only allowed in designated areas
Safety is our top priority. Stay aware at all times when visiting the park. If you see suspicious or potentially dangerous activity, or at any time feel unsafe, call PARK WATCH at (757) 898-0058 or 911 in case of an emergency.
Last updated: May 4, 2023