Outdoor Activities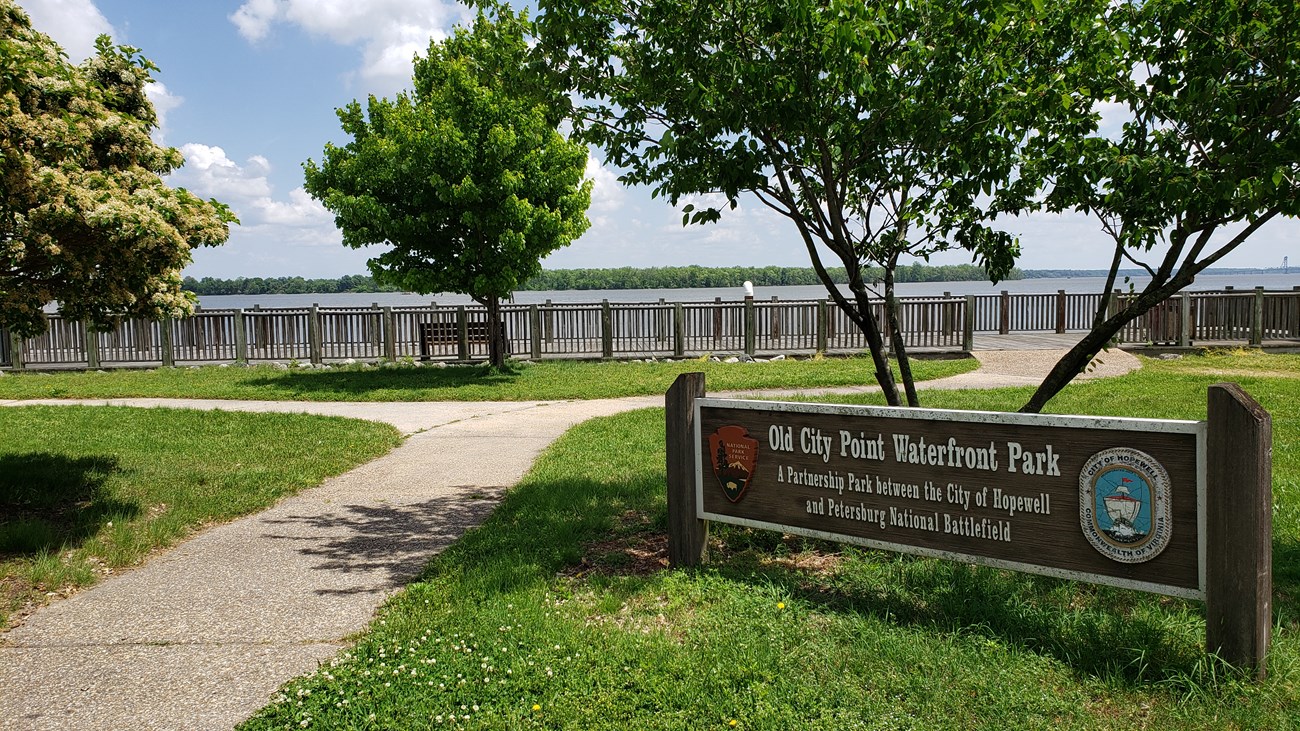 Eastern Front Unit - Self Guided Trails
You can learn about significant battles during the Siege by walking on the same grounds where they were fought. The Eastern Front Unit includes three historic interpretive trails that cover the opening attacks on Petersburg (Stop 1), the Battle of Fort Stedman (Stop 5) and the Battle of the Crater (Stop 8). These walking trails are approximately 1/2 mile long and include wayside exhibits and, in some cases, audio boxes to help you learn more about the events.
** Although trails are paved, there are areas where people using mobility devices may have difficulty navigating slopes and rough areas. Please proceed with caution.
Eastern Front Unit - Recreational Trails
There are approximately 10 miles of nature trails located within the Eastern Front Unit. The trails are suitable for hiking, running, and bicycling. For those who own their own horses, horseback riding is also allowed on the allotted trails. Trail maps are available at the Eastern Front Visitor Center and online. Eastern Front Trail Map (pdf 244 kb) Updated May 2023

December, 2021: Section of Poor Creek Trail Closed Indefinitely
The section of Poor Creek Trail, located between Gracie's Salient (near tour stop 5) and Fort Haskell (tour stop 6) will be closed indefinitely due to ongoing safety concerns. Erosion had wiped out a portion of the trail, and it was determined that moving the trail would not be effective due to the sloping landscape which would continue to be a safety hazard. We regret the inconvenience and are working to determine an alternate route for walkers, bicyclists, and equestrians.

As a reminder, the horse trailer parking area for the Eastern Front Unit is located behind our Administrative building located at:
1539 Hickory Hill Road
Petersburg, VA

Equestrian/Nature Trails: Five Forks Battlefield Unit - Please be aware that the trails at Five Forks are considered primitive and unimproved. We are currently looking for volunteers willing to rove a portion of the Five Forks trails in order to report downed trees or trail damage. If you're interested, please contact our Volunteer Coordinator.

Five Forks Equestrian Trail Map

General Grant's Headquarters Unit
As you walk the grounds of the General Grant's Headquarters Unit, you will find a number of wayside exhibits explaining the history of the site including the free and enslaved people who lived at Appomattox Plantation, as well as exhibits focusing on important events which took place at City Point during the Siege of Petersburg. If you continue your walk to the James River waterfront, you will find the Old City Point Waterfront Park which includes a fishing pier as well as exhibits dealing with the wharf operation which helped supply an average of 120,000 Union soldiers during the siege.

Also, while in Hopewell, please take advantage of the Hopewell River Walk links onto larger trail systems. The Friends of the Lower Appomattox River (FOLAR) have done great work to create and enhance trails in the Hopewell/Petersburg area. Utilizing the trail system is a great way to experience the history and beauty of the Appomattox River.
Five Forks - Self Guided Tour
The Five Forks Battlefield Unit has a driving tour which included 5 stops with wayside exhibits.
Last updated: June 11, 2023