Volunteer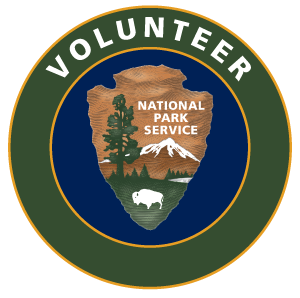 Volunteers-In-Parks
Volunteering is an American tradition that has made an immeasurable contribution to communities, organizations, and individuals throughout the country. Through the VIP Program, the NPS works hand-in-hand with communities to engage people of all ages and backgrounds in meaningful and mutually beneficial volunteer opportunities.Volunteers are integral to the success and function of Petersburg National Battlefield!
Contact:
Phone: (804) 732-3571 ext. 203
Email: pete_vip@nps.gov
Become a part of our team! Position-based volunteer opportunities for individuals vary and can involve working behind the scenes or on the front line in positions ranging from visitor services to natural resource management. Some positions are specialized and require particular talents, knowledge, skills, and abilities, as well as a background check. Other positions only require a desire and willingness to volunteer.
Your group--whether it's a scout troop, a family, a class, or a group of coworkers--can come to volunteer together! Work projects vary depending upon the time of year, park needs, age of the participants, special skills, and group size (most projects are designed for 5 to 25 people). Contact us to coordinate your volunteer project!
Events
Join our Special Events Squad to be one of the first contacted about these opportunities.

We host many events throughout the year. Some are specifically volunteer events, like Park Day, while others are events to engage the community. Annual events at Poplar Grove National Cemetery include placing flags on the headstones for Memorial Day, Luminary program in November, and Wreaths Across America in December.
Current Volunteer Opportunities
Position-based volunteer opportunities, when available, will be posted on Volunteer.gov and displayed below.
Last updated: September 15, 2022