History & Culture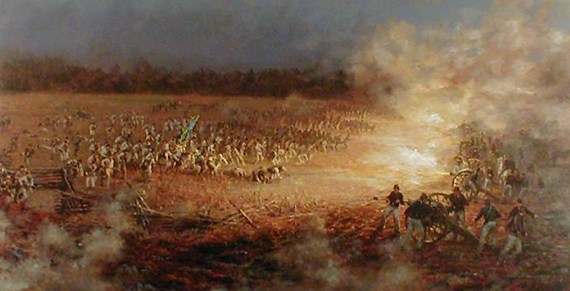 Close to 23,000 soldiers fought at Pea Ridge on March 7 and 8, 1862. Many of the soldiers were from small towns and had never traveled more than twenty miles away from home before they joined the Army. They were farmers, merchants, teachers, mechanics, lawyers and countless other occupations before they enlisted.At this early stage of the war, every man was a volunteer. Many joined for patriotic reasons, to preserve the embattled Union or to fight the "Second American Revolution", while others sought to escape the boredom of life in a small town. Some went with their heads filled with dreams of glory, while others simply did not want to be thought of as cowards. No one thought that this was to be a long or bloody war. They were wrong.

The Battle of Pea Ridge is not just about generals, and tactics. It is about the volunteer soldiers who fought here, from both sides. It is about the civilians who saw a battle rage in their fields and wounded men brought to their homes.

Beacause of a main road way that ran from St. Louis Missouri down to Fort Smith Arkansas call the Telegraph road. Many people moved along this road way. The people are long gone from this contryside but their stories still remain.

View biographies of the battle's leaders. Take an online tour of the Pea Ridge battlefield. Learn more about the units that fought here through the Order of Battle.


Last updated: December 13, 2022