History & Culture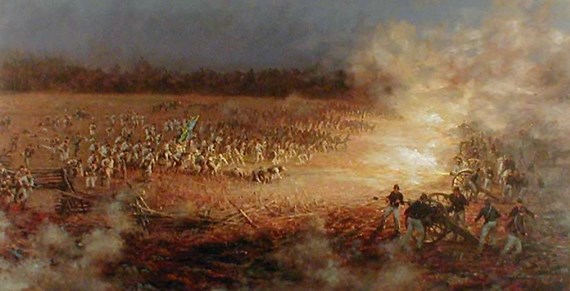 Over 23,000 soldiers fought at Pea Ridge on March 7 and 8, 1862. Many of these soldiers were from small towns and had never traveled more than a few dozen miles from home before they joined the army. They were farmers, merchants, teachers, mechanics, lawyers, and countless other occupations before enlisting as volunteer soldiers. Many joined for patriotic reasons, to preserve the embattled Union or defend their homes, while others sought to escape the boredom of life in a small town. Some went with heads filled with dreams of glory, while others did not want to be considered cowards. No one thought that this was to be a long and bloody war.

The Battle of Pea Ridge is not just about generals and tactics but about the soldiers who fought here on both sides. It is about the civilians who had their homes and fields destroyed by conflict and the communities left behind to survive in a lawless countryside once the armies left.

.

View biographies of the battle's leaders. Take an online tour of the Pea Ridge battlefield. Learn more about the units that fought here through the Order of Battle.


Last updated: February 25, 2023