Online Tour of Pea Ridge National Military Park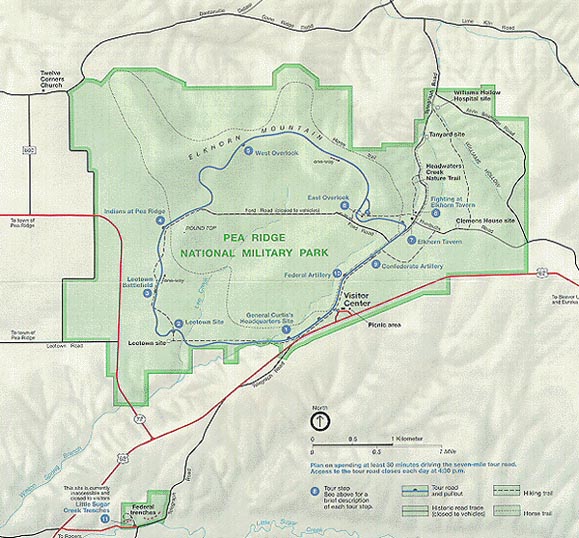 For computers:
Click HERE to begin your online tour of the Pea Ridge Campaign.
For mobile devices:
Through TourSphere, Pea Ridge NMP offers a web based program for mobile devices. Through this program you can view images and videos, listen to audio or read text about several locations on the battlefield, the men who fought here and other interesting topics. Visit the link below to access.
NPS Pea Ridge NMP web tour link:
http://peri.toursphere.com