Susan Thew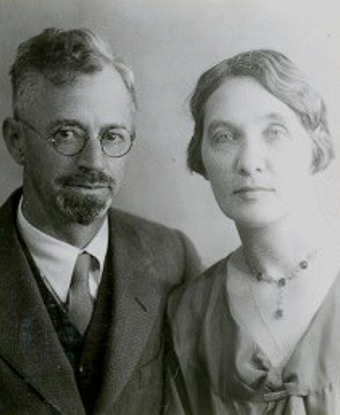 Quick Facts
Significance:

Photography, park advocate

Place of Birth:

Ohio

Date of Birth:

May 5, 1878

Date of Death:

1968

Place of Burial:

Visalia, CA

Cemetery Name:

Visalia Public Cemetery
Susan Thew was born to a wealthy family in Ohio in 1878. She grew tired of winters in Ohio, and left for California with her father Richard, an industrialist and inventor. In 1918 she encountered the sequoias of the Giant Forest for the first time and was immediately captivated. She became an advocate for an expansion of Sequoia National Park and began travel in the High Sierras in 1923.
Thew covered hundreds of miles of terrain in the High Sierras, documenting as much of the landscape as she could. She photographed areas few people had seen before. She believed that if people could see the area's beauty, they would want to expand and preserve it as a national park. Thew created the largest work of this region at the time.
In the hopes of convincing Congress to expand the park, she published a book titled, "The Proposed Roosevelt-Sequoia National Park." She included the photographs she had taken of the High Sierra, along with descriptions. Thew was inspired by the landscape. She is quoted as saying, "If you are weary with the battle, either of business or the greater game of life, and would like to find your way back to sound nerves and a new interest in life, I know of no better place than the wild loveliness of some chosen spot in the High Sierra in which, when you have lost your physical self, you have found your mental and spiritual re-awakening."
In 1926, Thew's advocacy efforts paid off. Congress tripled the size of Sequoia National Park. The National Park Service sent her a telegram to thank her for her efforts. Her advocacy approach would be used again by other prominent photographers, including Ansel Adams in the creation of Kings Canyon National Park.
Susan Thew will be remembered for her advocacy and belief that the beautiful landscapes of the High Sierras should be protected for all time.
Last updated: July 24, 2018