Person
Samuel Gridley Howe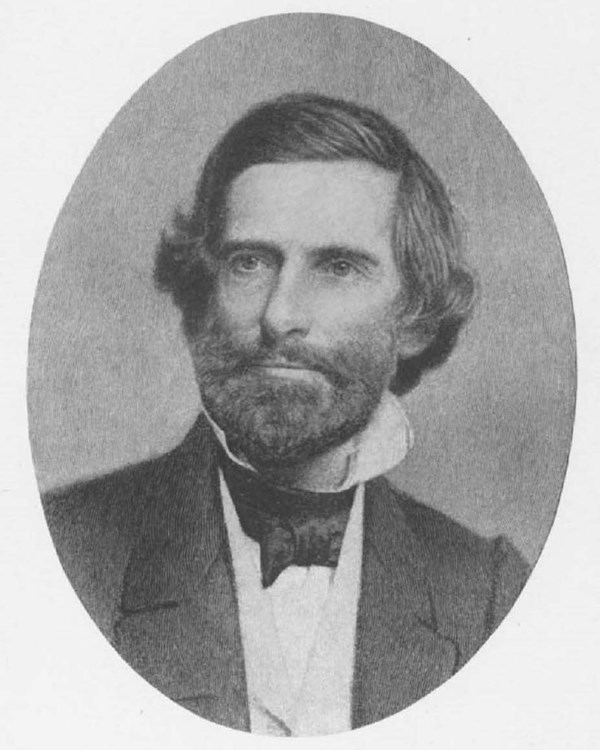 Significance:
Educator and abolitionist
Place of Birth:
Boston, Massachusetts
Date of Birth:
November 22, 1801
Place of Death:
Massachusetts
Date of Death:
January 9, 1876
Place of Burial:
Cambridge, Massachusetts
Cemetery Name:
Mt. Auburn Cemetery
Samuel Gridley Howe is known as the first director of the Perkins Institution for the Blind in Massachusetts and a notable abolitionist during the U.S. Civil War era. He was born to parents Joseph N. Howe, a ship ropemaker, and Martha Gridley Howe in 1801. Howe graduated from Brown University in 1821 and Harvard Medical School in 1824. During the Greek War of Independence in the 1820s and '30s, Howe served as a soldier and doctor. In later years, he married Julia Ward Howe and together they had six children.
After returning from the war in Greece, Howe met with his friend, Dr. John Fisher. Fisher founded the New England Asylum for the Blind in 1829, and he invited Howe to become the institution's first director. Howe accepted this offer and began researching similar programs in Europe. Serving as first director was a major undertaking. The Asylum was the first school for the blind in the US, so Howe relied on European models for inspiration. Howe returned to the US with devices and programs he had learned and gathered from European schools. The first students at the American school arrived in 1832, ranging in ages 6 to 21.
Thomas H. Perkins, a wealthy trustee and for which the school was eventually renamed, donated his home as their teaching space. In 1839, the school moved to the Mt. Washington House Hotel in South Boston. Today, the Perkins School for the Blind is located in Watertown, Massachusetts.
Samuel Gridley Howe believed that blind students should not be "doomed to inequality" or regarded as "mere objects of pity." Instead, he advocated for their education and traveled across 15 states to support schooling programs elsewhere in the country. In his first years as director, Howe helped found schools for the blind in Virginia, Ohio, Kentucky, and Tennessee. In later years, Howe founded schools for children with intellectual disabilities in 1848 and deaf children in 1867. Howe opposed sign language as a method of communication. Instead, he preferred to teach lipreading and oral communication. Howe also developed an embossed letter system for the blind to read. This was first known as the Howe Type and later as the Boston Line Type. This reading format was used until Braille came into common use by the late 1800s.
Howe gained fame in 1837 when he invited Laura Bridgman, a child with deafblindness, to attend Perkins Institution for the Blind. Bridgman drew attention as the first deafblind student to successfully receive an education. Bridgman later served as a teacher at the Perkins Institution.
In 1843, Howe married Julia Ward, daughter of New York banker Samuel Ward and Julia Rush Cutler. Julia Ward Howe was an abolitionist and suffragist; she also wrote the Civil War-inspired song, "Battle Hymn of the Republic." Though progressive in many ways, Samuel Gridley Howe disapproved of his wife having a career outside the home. In their private life, friends and family recalled Samuel Gridley Howe as disagreeable and self-important. Julia Ward Howe mothered six children and remained an activist throughout her life, particularly after her husband's death.
Samuel Gridley Howe also took action against slavery. He founded an anti-slavery newspaper, the Boston Daily Commonwealth, which he edited with Julia Ward Howe. He also helped form the Boston Vigilance Committee, which was concerned with the protection of former slaves. Though he disapproved of the attack at Harpers Ferry, West Virginia, in 1859, Howe supported attack leader John Brown and the work of other abolitionists. In 1850, Howe along with other abolitionists, protested at Faneuil Hall in Boston and tried to free a captured escaped slave, Anthony Burns. According to the Fugitive Slave Law, Anthony Burns was required to return to his owner in Virginia. A year later, Howe and others raised enough money to pay for Burns' freedom. Again, in 1852, Howe and fellow abolitionists supported the escape of another enslaved man to reach freedom. In 1863, Dr. Howe visited Canada and interviewed several freed black men and women about their experiences traveling on the Underground Railroad and reaching Canada. These interviews were compiled in The Refugees from Slavery in Canada West, published in 1864. This book served as evidence in Congress for those in favor of the 14th Amendment.
During the U.S. Civil War, Howe served as one of the directors on the Sanitary Commission. This commission aimed to improve hygiene standards and prevent outbreaks of disease. After the war, Howe assisted with the Freedmen's Bureau, a US agency which assisted to "direct such issues of provisions, clothing, and fuel" as well as the "immediate and temporary shelter" of freed enslaved individuals. In 1864, Howe became the chair of the Massachusetts State Board of Charities.
Samuel Gridley Howe passed away at the age of 74 in 1876 and is buried at Mt. Auburn Cemetery in Cambridge, Massachusetts.
Last updated: January 16, 2023