Person
Ralph David Abernathy (1926-1990)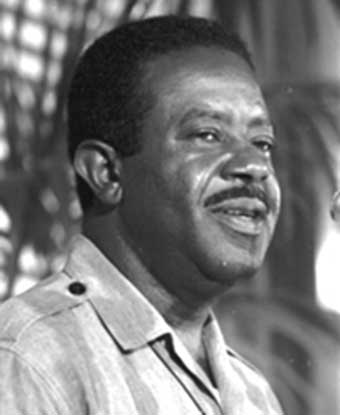 Significance:
key figure in the civil rights movement
Place of Birth:
Linden, AL
Date of Birth:
March 11, 1926
Place of Death:
Atlanta, GA
Date of Death:
April 17, 1990
Place of Burial:
Atlanta, Fulton County, Georgia
Cemetery Name:
Lincoln Cemetery
Reverend Ralph Abernathy was a key figure in the civil rights movement. Born into a respected farm family in Linden, Alabama, Abernathy did not experience overt racism until he joined the Army during World War II. Following the war, he attended Alabama State University, entered the ministry, and earned a master's degree from Atlanta University. He became pastor of the First Baptist Church in Montgomery in 1950.
Abernathy was Martin Luther King, Jr.'s long-time friend and confidant. He encouraged King to join Montgomery, Alabama's black community in protesting the arrest of Rosa Parks in December 1955. Both men emerged as leaders of the successful 381-day Montgomery Bus Boycott, forcing the integration of the city's public transportation. That landmark victory catapulted Abernathy and King to the forefront of the national civil rights movement.
Abernathy worked with King and others to establish the Southern Christian Leadership Conference (SCLC) in 1957. The SCLC galvanized and supported nonviolent protests that were springing up primarily throughout the South. Abernathy served as the SCLC secretary-treasurer from 1957 to 1968. After King's assassination, he became SCLC's second president (1968-1977) and carried out King's plan for a 1968 demonstration in Washington, D.C. Called the Poor People's Campaign, it was intended to shine a spotlight on hunger and poverty in the U.S. Thousands of people led by Abernathy and the SCLC set up a shantytown, camping on the National Mall for six weeks before being removed by the police.
As pastor of West Hunter Street Baptist Church in Atlanta (1961-1990), Abernathy continued his activism until his death in 1990 at the age of 64.
Last updated: September 14, 2017