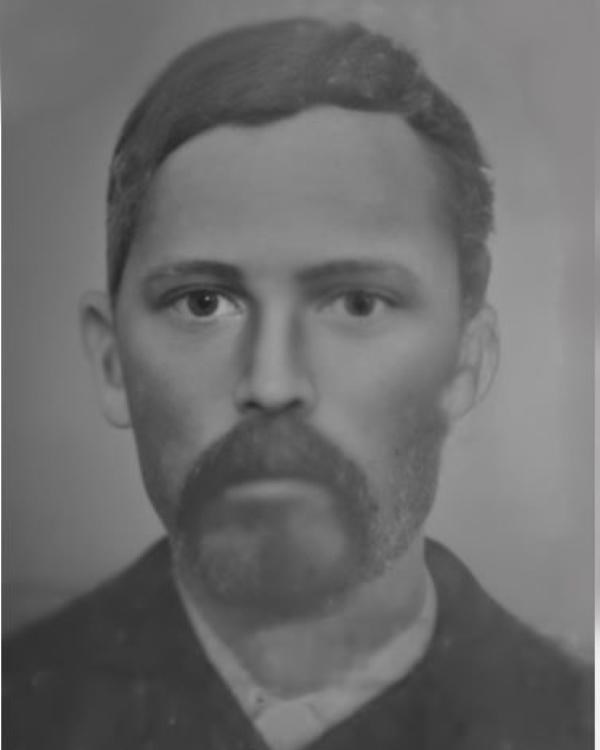 Significance:
Mississippi homesteader
Place of Birth:
Amite County, Mississippi
Place of Burial:
Zion Cemetery in Roxie, MS
Homestead Application #4663 - January 5, 1871 ~ Final Certificate #1131 - August 3,1881
Peter Hunt was born enslaved in 1844 on the plantation of Captain Henry Hunt in Amite County, Mississippi. He was described as 5'10" tall, gray eyes, mulatto, and hard to distinguish from a white man. Peter had been taught to read and write. His mother, also enslaved, was named America Hunt. Peter's father was Henry Hunt, their slave owner. Henry Hunt moved his family and slaves to Franklin County, Mississippi in approximately 1856, where Peter was trained to be a tanner on the plantation, according to family history.
In January 1864, newly freed from slavery, Peter enlisted in the Union Army's newly formed United States Colored Troops, 6th, Heavy Artillery, Co. L - serving from 1864-1866 as a garrison guard. He was promoted from a private to a sargent. He was partially disabled after a terrible bout of measles while in the USCT and received a military pension for his disability. Peter is listed on the African American Civil War Memorial  in Washington, D.C. (#A-16).
In 1871 Peter claimed 157.38 acres of land through the Homestead Act. In 1872, Peter married Emily Shavers, and in 1873, their son, Albert Hunt, was born. Friends and relatives helped Peter work the land and make improvements.
Upon proving up on his 157.38 acre homestead in 1881; Peter had built his home, cultivated 25 acres for farming, and built five structures, which were two corn cribs, one kitchen, one smokehouse, and one cotton house. His witnesses were Richard "Jake" Pickett and Nat Foster. Peter Hunt's mother, America Hunt-Harrell (Harrold) homesteaded an adjourning 39.35 acres of land she claimed in February 1883 and proved up on in 1892.
Peter's only child, Albert, gave him 10 grandchildren – John, Charley, Houston, Wilson, Thompson, Margaret, Cornelious, Claricy, Pearla, and Virginia.  Peter also raised his sister Margaret's three children after her death. Their names were Abel, Eula, and Abigail. Peter Hunt's family now knows about his life story and legacy that now encompasses five generations. We are so very proud of him, his legacy, and his accomplishments during a turbulent time in American history.
Patent Details - BLM GLO Records
~ Contributed by Denise Griggs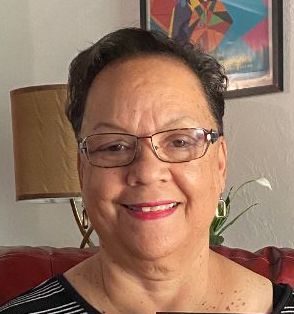 Denise Griggs
About the contributor: Denise I. Griggs is the 3rd great-granddaughter of America Hunt-Harrell (Harrold). Denise founded the African American Genealogy Society of Sacramento, CA (AAGSSC), hosted the 2nd Annual West Coast Summit on African American Genealogy, and is presently the Exhibit Chair of the Greater Sacramento African American Genealogy Society's board.
Denise's maternal genealogy research led her to Hunt ancestors from the United States to County Tipperary, Ireland, 8th century England and the House of de Vere. Denise is the founder and owner of Glass Tree Books and Blue Eclipse Publishing. As an author, she has written several books for children and young adults on Diversity, Genealogy, and Theology.
Denise attended Oral Roberts University and received an undergraduate degree in Christian Education, magna cum laude, and a graduate degree, with Honors, in Education. She worked for churches as an Assistant Children's Church Director, a School Administrator, and served as a minister on a local church Board. For many years she was a Credentials Analyst and Records Officer in college Intern Teaching programs.
Denise and her identical twin sister are lifelong Californians. Their 40-year genealogy research focus is Southwest Mississippi and Arkansas.
Last updated: January 16, 2023