Person
Mary Ellen Pleasant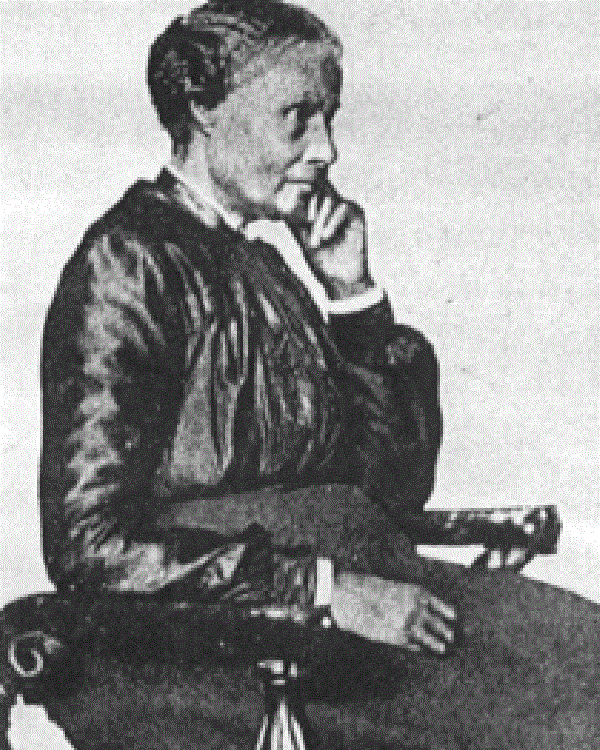 Significance:
Mary Ellen Pleasant was perhaps the most powerful Black woman in Gold Rush-era San Francisco
Mary Ellen Pleasant was perhaps the most powerful Black woman in Gold Rush-era San Francisco. Accounts differ on where she was born and whether or not she was enslaved; however, by the 1820s she was in New England, working at a busy shop and likely helping fellow Black Americans to freedom along the Underground Railroad. It was there that she met her first husband, James Smith, a carpenter and contractor. When he died, he left Pleasant a large inheritance. 
Pleasant remarried in 1848 and set sail for San Francisco in 1852, probably to escape reprisal for her abolitionist work. Her arrival coincided with the peak of gold fever in California. Some wise investing increased her nest egg, and she used it to open laundries and boardinghouses (staffed by mostly Black individuals). She owned properties in San Francisco and neighboring Oakland; she eventually bought property in Canada, as well. 
Yet despite her considerable wealth, she worked as a housekeeper for some of San Francisco's most prominent merchants. These jobs provided her with free investment advice gleaned from conversations between rich and powerful people. Although she was secretive about her exact financial details, she was a prolific investor in real estate and mining stock—two boom industries in mid-19th century San Francisco. In the 1890 census, she listed her profession as "capitalist." 
Pleasant's wealth allowed her to give generously to her community. She contributed to the Athenaeum Building, a library and meeting place for the city's Black population; she also supported the Black press and the American Methodist Episcopal Zion Church. She was not afraid to bring attention to injustice. After a streetcar driver refused to stop for her—even though there was room in the car and she already possessed tickets—she sued the streetcar company for denying service to Black citizens. The case went all the way to the California Supreme Court, which declared segregation on streetcars to be unconstitutional (the court did, however, reverse the $500 worth of damages that a lower court had awarded to Pleasant). One historian has asserted that Pleasant's financial and political influence led to the repeal of a law that banned Black testimony in California courts. 
Pleasant was also an ardent abolitionist, but she left few records of this part of her life. Sources suggest that in 1858 she sheltered Archy Lee, an enslaved man on the run from a master who wanted to bring him back to Mississippi (and therefore back into slavery). Historians have suggested that she helped other enslaved people escape their captors, essentially establishing California's Underground Railroad. Near the end of her life, she told a reporter that she helped fund the militant abolitionist John Brown's 1859 raid on a federal arsenal at Harpers Ferry, Virginia—an attempt to spark a slave revolt throughout the South.  
Her wealth and influence did not protect her from scandal. She spent the final years of her life embroiled in controversy over her relationship with her business partner, a wealthy Scotsman named Thomas Bell. Pleasant was eventually declared insolvent, although she left behind a record of financial success that rivaled even the savviest robber barons. She died in 1904. 
At her request, her tombstone describes her as "a friend of John Brown." 
Learn More
Sources
Lerone Bennett, Jr., "The Mystery of Mary Ellen Pleasant," Ebony (September 1993): 52 – 62. 
Veronica Chambers, "Mary Ellen Pleasant," New York Times 3 February 2019.  
Willi Coleman, "African American Women and Community Development in California, 1848 – 1900," in Lawrence B. de Graaf, Kevin Mulroy, and Quintard Taylor (eds.), Seeking El Dorado: African Americans in California, 1769 – 1997 (Seattle: University of Washington Press, 2001), 107-110. 
Lynn M. Hudson, "Mary Ellen Pleasant," The American Mosaic: The African American Experience, ABC-CLIO, accessed 3 February 2021, https://africanamerican2-abc-clio-com.libproxy.unm.edu/Search/Display/1391046. 
Turkiya Lowe, "Mary Ellen Pleasant," Black Past, accessed 2 February 2021, https://www.blackpast.org/african-american-history/pleasant-mary-ellen-1814-1904/. 
"Mother of the California Civil Rights Movement," Gold Chains: The Hidden History of Slavery in California, American Civil Liberties Union – Northern California, accessed 3 February 2021, https://www.aclunc.org/sites/goldchains/explore/mary-ellen-pleasant.html. 
Last updated: March 7, 2023