Person
Elizabeth "Lizzy" Flake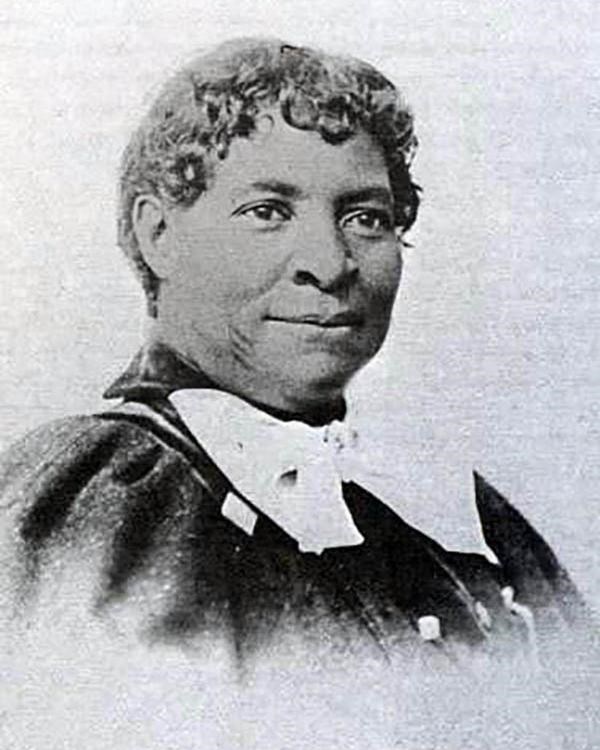 Significance:
An enslaved woman on the Mormon Pioneer Trail, Lizzy became a free upon traveling even further to California.
Place of Birth:
North Carolina
Place of Death:
San Bernardino
Date of Death:
29 March 1908
Elizabeth "Lizzy" Flake was born enslaved in Anson County, North Carolina, in 1833. She grew up alongside other enslaved people who picked cotton on William Love's plantation. Love gifted Lizzy (age five) to his daughter, Agnes, and her husband, James Madison Flake; Lizzy took their last name at that time. Not long after, the Flakes joined The Church of Jesus Christ of Latter-day Saints and moved to Mississippi where they joined a congregation of about two hundred former plantation owners and their households. The Mississippi Saints, as this assemblage became known, moved to Nauvoo, Illinois, in 1844. Two years later, when most of the Saints fled Nauvoo, they joined the migration to Utah.
In July 1848, Lizzy (now fifteen) accompanied the Flake family and more than five hundred other individuals as part of the Willard Richards Company on the 1,100-mile trek along the Mormon Pioneer Trail to the Salt Lake Valley. Throughout the journey, Lizzy continued to look after the Flake children, perform domestic chores, and herd cattle. This party of Saints arrived in the Salt Lake Valley in mid-October 1848 and soon afterward settled in Holladay, a few miles southeast of Salt Lake City.
Two years after arriving in Utah, Lizzy and several other Mormon colonists set out for California's San Bernardino Valley. More than four hundred Mormon pioneers joined them on the 650-mile trek, twenty-six of whom were enslaved African Americans. James Flake died shortly before the trip, leaving Agnes to lead the family westward; seventeen-year-old Lizzy drove a covered wagon led by two yoke of oxen. When the pioneers arrived at their destination, Lizzy helped the two youngest sons, William and Charles, build an adobe home for the family. Three years later, Agnes's tuberculosis drove her to bed, and Lizzy took charge of the household.
After Agnes's death in 1854, Lizzy continued to care for the Flake children. Soon after, William made plans to move the family back to Utah. Even though Lizzy was free under California law, she intended to accompany them; William however, suggested she stay in California and start a family. Lizzy stayed put and moved in with another Black woman who had also come west as the property of Mormon pioneers. William sent her the paperwork granting her freedom to stay in San Bernardino once he returned to Utah.
At some point, Lizzy began caring for a young child named James W. Flake. The parentage of little James W., who also appears as Walter James in later census records, is somewhat of a mystery given that his last name is recorded as "Flake" in the 1860 census; the census taker recorded Elizabeth's race as "colored" while the child's is listed as "mulatto." That same year, Lizzy met and married a formerly enslaved man named Charles H. Rowan. Charles had worked as a teamster out of Utah before moving to the San Bernardino Valley; he was also a skilled barber. Together they bought a piece of land at 361 D Street near downtown San Bernardino and built a home where Lizzy kept house and took in laundry.
By 1880, Lizzy had given birth to another son, Charles, and her husband operated a successful barbershop near their residence. Lizzy and Charles insisted that all their children receive an education. Walter James, by then twenty-years old, worked as a laborer but remained in the family household. Alice Rowan, their youngest daughter, later became a schoolteacher; she taught white children, which—if not a "first" in California—was certainly unusual. Their youngest son, Byron, operated a successful garage north of town, a feed store on "I" street, and eventually found work as a teamster like his father. Lizzy and Charles, a rather successful pair, became pillars of the Black community in San Bernardino and were at the forefront of the early civil rights movement in California.  Charles Rowan died in San Bernardino in 1906, while Lizzy died there two years later, on 29 March 1908.
(Special thanks to UNM PhD candidate Angela Reiniche for compiling this information) 
Learn More
Last updated: March 7, 2023