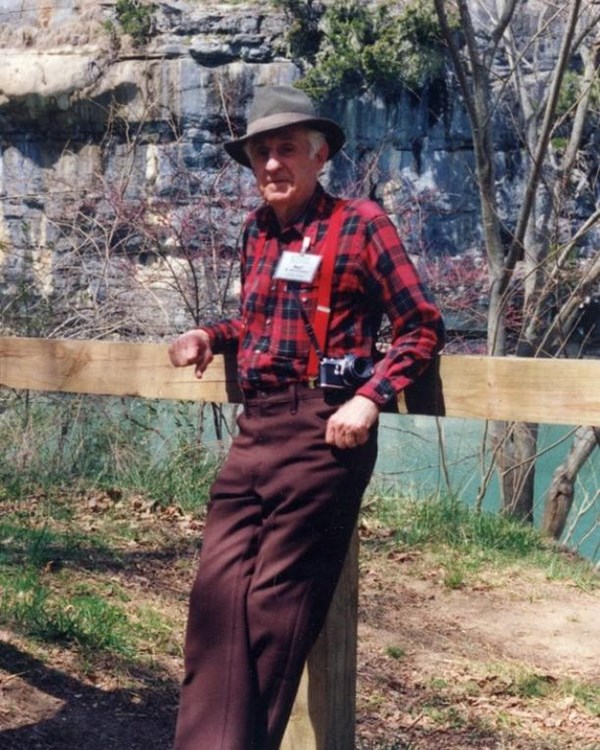 Significance:
Guardian of the Buffalo River
Place of Birth:
Falling Springs Flats, Arkansas
Date of Birth:
August 1, 1912
Date of Death:
February 10, 1999
Place of Burial:
Pea Ridge, Arkansas
Cemetery Name:
Pea Ridge Cemetery
"The challenge goes on. There are other lands and rivers, other wilderness areas, to save and to share with all. I challenge you to step forward to protect and care for the wild places you love best." - Dr. Neil Compton
Dr. Neil Compton is widely credited for organizing and spearheading the efforts that preserved the Buffalo River as a unit of the national park system in 1972.
Born and raised in rural Benton County in northwestern Arkansas, Compton grew up to become a revered physician of obstetrics in Bentonville and a beacon of conservation for the state of Arkansas. When he wasn't delivering babies, he could often be found hiking, camping, or paddling at his favorite places in the Ozarks - one of which was the Buffalo River.
When the U.S. Army Corps of Engineers published plans to build hydroelectric dams on the Buffalo River, Dr. Compton and fellow outdoor enthusiasts like Evangeline Pratt Archer organized and founded The Ozark Society "...to preserve wild and scenic rivers, wilderness, and unique natural areas in the Ozark-Ouachita region and surrounding lowlands." For more than a decade, Dr. Compton served as the Society's president, leading a widespread campaign to "Save the Buffalo River" through National Park Service designation and protection.
On March 1, 1972, thanks to the efforts of the Ozark Society and fellow supporters of wild, free-flowing rivers, President Richard Nixon and the United States Congress established Buffalo National River, the first unit of its kind within the national park system.
Compton was a celebrated author and photographer of Ozark landscapes, and he received numerous awards for his dedication to preserving wild places, including an honorary appointment as a National Park Ranger by National Park Service Director William Penn Mott in 1987.
Compton passed away in 1999, at the age of 86. A portion of his ashes were released into the waters of Buffalo National River.
Last updated: January 23, 2022