---
MENU
---
---
The National Parks:
SHAPING THE SYSTEM

---

Shaping the System
Mission 66 and the Environmental Era, 1952 to 1972
When Conrad L. Wirth took over as National Park Service director in December 1951, he inherited a National Park System besieged by its admiring public. Increasing personal incomes, leisure time, and automobile ownership fueled a postwar travel boom for families young and old, and the national parks, it seemed, bore the brunt of it. Visits to the parks mounted from the six million of 1942 to 33 million in 1950 en route to 72 million in 1960. With few improvements since the CCC era and park appropriations again cut during the Korean War, obsolete and deteriorating park roads, campgrounds, employee housing, sanitary systems, and other facilities were overwhelmed.
Wirth's response was Mission 66, a 10-year program to upgrade facilities, staffing, and resource management throughout the system by the 50th anniversary of the NPS in 1966. President Dwight D. Eisenhower endorsed the program after Wirth gave a slide presentation of park conditions at a January 1956 Cabinet meeting. Congress proved equally receptive, appropriating more than a billion dollars over the 10-year period for Mission 66 improvements. Dozens of park visitor centers, hundreds of employee residences, and the Mather and Albright employee training centers at Harpers Ferry and the Grand Canyon are among the program's enduring legacies.
Mission 66 covered an array of other activities that the NPS had foregone during its lean years, including resumption of the National Survey of Historic Sites and Buildings to aid in planning for the system's orderly expansion. Beginning in 1960, most historic properties surveyed and found nationally significant were designated national historic landmarks by secretaries of the interior. In 1962 the NPS launched a similar program for natural lands, resulting in the designation of national natural landmarks. Although these programs continued to help identify areas meriting inclusion in the system, their larger function was to officially recognize outstanding places not proposed as parks and encourage their preservation by others. By 1999 some 2,300 historic properties and nearly 600 natural areas had received landmark designation.
George B. Hartzog, Jr., succeeded Wirth in January 1964. A hard-driving lawyer and administrator, Hartzog had made his mark as superintendent of the Jefferson National Expansion Memorial, where he laid the foundation for the Gateway Arch. Stewart L. Udall, interior secretary under Presidents John F. Kennedy and Lyndon B. Johnson, found Hartzog a willing ally in advancing an activist park policy for Johnson's Great Society. During Hartzog's nine-year tenure, 68 of today's park units were added to the system—nearly three-quarters as many as had been added in the preceding 30 years. There were new kinds of parks—rivers, trails, performance facilities, urban recreation areas—and new directions for NPS managers and professionals.
Ecology received more emphasis in natural resource management following a 1963 report by a committee of distinguished scientists chaired by A. Starker Leopold. "As a primary goal, we would recommend that the biotic associations within each park be maintained, or where necessary recreated, as nearly as possible in the condition that prevailed when the area was first visited by the white man," the Leopold Report declared. "A national park should represent a vignette of primitive America." The natural roles of predators, once routinely killed, and wildfire, customarily suppressed, received special attention.
In the field of interpretation, "living history" programs ranging from military demonstrations to farming became popular attractions at many areas. Environmental interpretation, emphasizing ecological relationships, and special environmental education programs for school classes reflected and promoted the nation's growing environmental awareness.
The Service's historic preservation activities expanded further beyond the parks. Responding to the destructive effects of urban renewal, highway construction, and other federal projects during the postwar era, the National Historic Preservation Act of 1966 authorized the NPS to maintain a comprehensive National Register of Historic Places. National Register properties—locally significant places as well as national historic landmarks in both public and private ownership—would receive special consideration in federal project planning and various forms of preservation assistance.
On July 10, 1964, Secretary Udall signed a management policy memorandum prepared by Hartzog and his staff. "In looking back at the legislative enactments that have shaped the National Park System, it is clear that the Congress has included within the growing System three different categories of areas—natural, historical, and recreational," it said. "Each of these categories requires a separate management concept and a separate set of management principles coordinated to form one organic management plan for the entire System." Natural areas were to be managed for perpetuation and restoration of their natural values, although significant historic features present should be maintained "to the extent compatible with the primary purpose for which the area was established." In historical areas these emphases were reversed. In recreational areas, natural and historic resource preservation would be subordinate to public use; the primary objective was to foster "active participation in outdoor recreation in a pleasing environment."
Previously, a 1953 act of Congress had legally defined the National Park System to exclude most areas in the recreational category. That law had reflected concern that if reservoirs, hunting, and other such developments and uses were allowed anywhere in the system, they might spread to the more traditional areas as well. Udall's memorandum seemingly violated the 1953 act by granting system membership to all recreational areas, but it allayed the underlying concern by placing them in a distinct subclass with distinct management policies. The NPS developed separate policy manuals for the three area categories and published them in 1968. Two years later law caught up with administrative initiative: the General Authorities Act of August 18, 1970, redefined the system to include all areas managed "for park, monument, historic, parkway, recreational, or other purposes" by the NPS.
Udall's memorandum also called for continued expansion of the system "through inclusion of additional areas of scenic, scientific, historical and recreational value to the Nation." This perennial objective was reiterated in another policy memorandum signed June 18, 1969, by President Richard Nixon's first interior secretary, Walter J. Hickel. "The National Park System should protect and exhibit the best examples of our great national landscapes, riverscapes and shores and undersea environments; the processes which formed them; the life communities that grow and dwell therein; and the important landmarks of our history," it said. "There are serious gaps and inadequacies which must be remedied while opportunities still exist if the System is to fulfill the people's need always to see and understand their heritage of history and the natural world.
"You should continue your studies to identify gaps in the System and recommend to me areas that would fill them. It is my hope that we can make a significant contribution to rounding out more of the National Park System in these next few years."
With this charge in hand, Hartzog ordered preparation of a National Park System Plan, published in 1972. Its history component divided American history into thematic categories like those used in national historic landmark studies. Existing historical parks were assigned to the categories, revealing gaps wherever the categories were unrepresented. By maximizing the number of categories and allowing each park to represent only one of them, the plan determined that at least 196 new parks were needed to treat all major aspects of American history. The plan's natural history component, taking a similar approach, identified more than 300 aspects of natural history requiring initial or greater representation.
Although recreational areas did not lend themselves to the same kind of thematic analysis and were not addressed in the plan, they now composed the fastest growing category of parks. Of the 98 permanent additions to the system from 1952 through 1972, 28 fell in the recreational category—more than triple the number added during the 1933—51 period. Historical additions continued to lead, totaling 58. Only 12 additions were classed as natural. This modest increase in traditional national parks and natural monuments reflected the reduced availability of lands meeting traditional natural park standards and capable of management under traditional park policies. In fact, however, many of the recreational areas were as much natural in character as recreational in use.
Additions in all categories were aided by the Land and Water Conservation Fund Act of 1965. As amended in 1968, the act earmarked revenues from visitor fees, surplus property sales, motorboat fuel taxes, and offshore oil and gas leasing for federal and state parkland acquisition. The fund was administered by the Bureau of Outdoor Recreation, a new Interior Department bureau established in 1962 on the recommendation of the Outdoor Recreation Resources Review Commission, chaired by Laurance S. Rockefeller. Wirth opposed creation of the new bureau, which took away the Service's responsibilities for recreation planning and assistance along with some of its staff and funds. Ultimately the NPS regained these functions when BOR, reconstituted in 1978 as the Heritage Conservation and Recreation Service, expired in 1981.
Of the 12 permanent additions in the natural area category, seven were national parks and five were national monuments. A thirteenth addition, Marble Canyon National Monument, was later incorporated in Grand Canyon National Park.
Congress authorized Virgin Islands National Park, the first natural addition of the period, in 1956 to protect nearly two-thirds of the land mass and most of the colorful offshore waters of St. John Island. The park owes its existence to the contributions of Laurance Rockefeller's Jackson Hole Preserve, Inc. Buck Island Reef, also in the Virgin Islands, was the first natural monument of the period in 1961.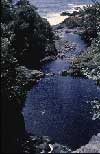 In Hawaii, the crater of 10,023-foot Haleakala on the island of Maui was taken from Hawaii National Park in 1960 and placed in a separate Haleakala National Park. The parent park was retitled Hawaii Volcanoes in 1961. This division of a national park remains unique.
Canyonlands National Park was established in 1964 to protect a remote region of exceptional scenic quality and archeological and scientific importance at the confluence of the Green and Colorado rivers in southeastern Utah. A 1971 addition brought the park's total area to more than 337,000 acres.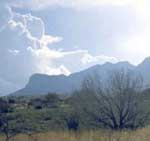 Congress authorized Guadalupe Mountains National Park in 1966 to preserve an area in West Texas "possessing outstanding geological values together with scenic and other natural values of great significance." Proposed for inclusion in the system as early as 1933, the park's mountain mass and adjoining lands cover more than 86,000 acres and include portions of the world's most extensive Permian limestone fossil reef.

North Cascades National Park, Washington, embraces nearly 505,000 acres of wild alpine country with jagged peaks, mountain lakes, and glaciers. The park proposal was surrounded by intense controversy involving timber and mining interests, conservationists, local governments, the Forest Service, and the Bureau of Outdoor Recreation as well as the NPS. Congress finally authorized the park in 1968 simultaneously with Redwood National Park, California.

Redwood, which also came into being after long and bitter controversy, was intended "to preserve significant examples of the primeval coastal redwood forests and the streams and seashores with which they are associated for purposes of public inspiration, enjoyment and scientific study." Within its legislated boundaries, enlarged in 1978 to encompass 110,000 acres, are three jointly managed state parks dating from the 1920s, 40 miles of Pacific coastline, and the world's tallest trees. Redwood's establishment and enlargement entailed the taking of valuable private timberlands and compensatory benefits to affected loggers. It was by far the most expensive park ever, costing some $1.5 billion for land acquisition alone.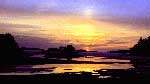 The last new national park of the period was Voyageurs, on Minnesota's northern border, authorized in 1971 to preserve the "scenery, geological conditions, and waterway system which constituted a part of the historic route of the Voyageurs who contributed significantly to the opening of the Northwest United States." It occupies 218,000 acres of remote northern lake country.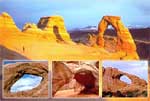 Besides the seven new national parks, Arches and Capitol Reef national monuments in Utah were promoted to national park status by legislation in 1971, and a new national monument, Biscayne in the upper Florida keys, formed the basis for Biscayne National Park in 1980. Congress authorized three other new monuments—Agate Fossil Beds, Nebraska; Florissant Fossil Beds, Colorado; and Fossil Butte, Wyoming—to protect outstanding deposits of mammal, insect, and fish fossils.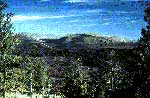 Of much importance to natural preservation in the system during and after this period was the Wilderness Act of September 3, 1964. "In order to assure that an increasing population, accompanied by expanding settlement and growing mechanization, does not occupy and modify all areas within the United States and its possessions, leaving no lands designated for preservation and protection in their natural condition, it is hereby declared to be the policy of the Congress to secure for the American people of present and future generations the benefit of an enduring resource of wilderness," the act declared. "For this purpose there is hereby established a National Wilderness Preservation System to be composed of federally owned areas designated by Congress as `wilderness areas', and these shall be administered for the use and enjoyment of the American people in such manner as will leave them unimpaired for future use and enjoyment as wilderness. . . ."
The act defined wilderness as "an area where the earth and its community of life are untrammeled by man, where man himself is a visitor who does not remain." For designation as wilderness an area was to be without permanent improvements or human habitation, to retain its "primeval character and influence," and generally to contain at least 5,000 acres. Among other provisions, the act directed the secretary of the interior to review within 10 years all roadless areas of 5,000 acres or more in the National Park System and to report to the president on their suitability for wilderness designation. The president was then to report his recommendations to Congress for action.
Wirth had opposed application of the wilderness legislation to the park system, believing that the NPS recognized and managed wilderness sufficiently without it. Because Congress declined to exempt the system, the act forced a careful examination of all potentially qualifying parklands and consideration as to which should be perpetuated without roads, use of motorized equipment, structures, or other developments incompatible with formal wilderness designation. By 1999 the NPS had studied many potential wilderness areas and Congress had confirmed parts of 45 parks as wilderness.
Sixty-one historical areas joined the system from the beginning of 1952 to the end of 1972. Three of them—St. Thomas and Mar-A-Lago national historic sites and the National Visitor Center—were later dropped, leaving 58 still present.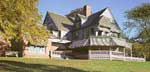 Twelve of the additions—more than a fifth of the permanent total—were presidential sites. The Theodore Roosevelt Association donated Roosevelt's New York City birthplace and Sagamore Hill, his estate at Oyster Bay, New York, in 1962. In 1966 the Ansley Wilcox house at Buffalo, New York, where Roosevelt became president after William McKinley's assassination, was added to the system, becoming known as Theodore Roosevelt Inaugural National Historic Site. (The Roosevelt memorial on Theodore Roosevelt Island in Washington, D.C., was dedicated a year later.) Another Abraham Lincoln site, Lincoln Boyhood National Memorial, was accepted from the state of Indiana in 1962, and Lincoln's residence in Springfield, Illinois, became Lincoln Home National Historic Site a decade later. This fifth and most illustrative Lincoln site tied him with Theodore Roosevelt as the most commemorated president in the system.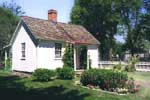 Grant's Tomb in New York City became General Grant National Memorial in 1958. Congress authorized the Franklin Delano Roosevelt Memorial in Washington, D.C., in 1959, although it was not completed and dedicated until 1997. A national historic site was established at Herbert Hoover's birthplace and grave in West Branch, Iowa, in 1965, a year after his death. In 1967 Dwight D. Eisenhower saw his farm at Gettysburg, Pennsylvania, designated a national historic site, and John F. Kennedy was posthumously honored by a national historic site at his Brookline, Massachusetts, birthplace. William Howard Taft National Historic Site, containing Taft's Cincinnati birthplace and boyhood residence, and Lyndon B. Johnson National Historic Site, ultimately comprising Johnson's birthplace, boyhood house, grandfather's ranch, and LBJ Ranch in Blanco and Gillespie counties, Texas, were authorized together in 1969.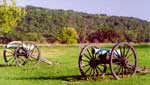 Even more sites addressed military history. Representing the Civil War were Pea Ridge National Military Park, Arkansas, Wilson's Creek National Battlefield, Missouri, and Andersonville National Historic Site, Georgia, where the notorious prison camp was located. Horseshoe Bend National Military Park, Alabama, preserved the site where Gen. Andrew Jackson defeated the Creeks in 1814, and Minute Man National Historical Park included the first battlegrounds of the American Revolution in Lexington and Concord, Massachusetts. There were more frontier forts, including Fort Union, New Mexico; Bent's Old Fort, Colorado; Fort Davis, Texas; Fort Smith, Arkansas; Fort Bowie, Arizona; Fort Larned, Kansas; and Fort Union Trading Post in North Dakota and Montana. Fort Point National Historic Site encompassed a mid-19th-century San Francisco harbor defense. An unassuming Philadelphia boardinghouse became Thaddeus Kosciuszko National Memorial in 1972 to honor the Polish military engineer who served in the American Revolution and briefly occupied the property later.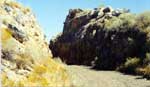 Other themes were increasingly represented as well. Christiansted National Historic Site preserved structures associated with Danish colonization of the Virgin Islands. Edison National Historic Site comprised the inventor's last laboratory and residence at West Orange, New Jersey. Golden Spike National Historic Site marked the joining of the first transcontinental railroad in 1869 at Promontory Summit, Utah; Allegheny Portage Railroad National Historic Site contained the remains of an earlier mechanical conveyance over the mountains in Pennsylvania. Saugus Iron Works National Historic Site encompassed a reconstructed 17th-century industrial complex near Boston. Another facet of economic and social history was addressed by Grant-Kohrs Ranch National Historic Site, Montana, containing one of the largest post-Civil War open range ranches in the country.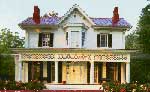 The residences of three literary figures—Henry Wadsworth Longfellow, John Muir, and Carl Sandburg—became national historic sites, as did the house and studio of the sculptor Augustus Saint-Gaudens. Congress authorized a national memorial for Roger Williams, founder of Rhode Island and a pioneer in religious freedom. Chamizal National Memorial in El Paso, Texas, commemorated the peaceful settlement of a 99-year boundary dispute with Mexico. The system recognized two more noted African Americans at Booker T. Washington National Monument in Virginia and the Frederick Douglass Home, later a national historic site, in Washington, D.C.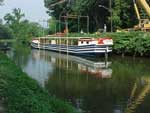 Two other historical additions in the national capital region warrant mention. Congress authorized Piscataway Park in 1961 to preserve the natural quality of the Potomac riverbank opposite Mount Vernon, largely through the acquisition of scenic easements. It is the only system unit existing primarily for scenic protection of another property. Chesapeake and Ohio Canal National Historical Park, authorized by Congress in 1971, incorporates the former national monument and significant additional land on the north bank of the Potomac between Great Falls and Cumberland, Maryland. Thus buffered, the canal combines natural, historical, and recreational values to a degree unsurpassed by any other single resource in the system.
With enactment of the National Historic Preservation Act of 1966, all historical parks were entered in the National Register of Historic Places. This made NPS and other federal agency actions affecting them subject to review by state historic preservation officers and the Advisory Council on Historic Preservation, a new federal agency established by the act. A 1971 presidential order required the NPS to nominate to the National Register all qualifying historic features in its natural and recreational areas as well. These resources, most of local or regional significance, were now entitled to the same consideration as the historical parks when faced with potentially harmful actions. The increased attention to historic resources outside parks categorized as historical tended to blur the distinctions among the area categories, contributing to the Service's decision to terminate their official status in 1977.
As noted above, 28 permanent additions to the National Park System from 1952 through 1972 fell in the recreational category. More than half were seashores and reservoir-related areas along with another parkway. The others were new kinds of areas: lakeshores, rivers, a performing arts facility, a trail, and two major urban recreation complexes.
In 1963 the recently formed Recreation Advisory Council, composed of six Cabinet-level officials, proposed a system of national recreation areas and set criteria for them. They were to be spacious, generally including at least 20,000 acres of land and water. They were to be within 250 miles of urban centers and accommodate heavy, multi-state patronage. Their natural endowments would need to be "well above the ordinary in quality and recreation appeal, being of lesser significance than the unique scenic and historic elements of the National Park System, but affording a quality of recreation experience which transcends that normally associated with areas provided by State and local governments." The scale of investment and development was to be high enough to warrant federal involvement. Cooperative management arrangements involving the Forest Service, the Corps of Engineers, and possibly other federal bureaus besides the NPS were expected.
The recreational area category formally adopted by the NPS in 1964 reflected the Recreation Advisory Council's criteria, although not all units that the NPS assigned to the category were of the type envisioned by the council. Several areas were categorized as recreational largely by default, because they did not fully meet the Service's criteria and policies for natural or historical areas.
The NPS resumed shoreline studies in the mid-1950s with generous support from the Mellon family foundations. Their results were published in Our Vanishing Shoreline (1955), A Report on the Seashore Recreation Survey of the Atlantic and Gulf Coasts (1955), Our Fourth Shore: Great Lakes Shoreline Recreation Area Survey (1959), and Pacific Coast Recreation Area Survey (1959). The NPS also prepared detailed studies of individual projects. The fruits of this program included eight more national seashores and four national lakeshores during the period. Most of them forestalled residential, commercial, and highway development and protected natural and historic features.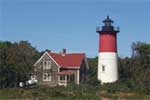 Cape Cod National Seashore, Massachusetts, authorized in 1961, protects the dunes and marshes of Cape Cod's lower arm along a 40-mile strip. It was the first large natural or recreational area for which Congress at the outset allowed money to be appropriated for land acquisition. Another novel provision of the Cape Cod legislation prevented the secretary of the interior from condemning private improved property once local jurisdictions had implemented zoning regulations meeting his approval. This "Cape Cod formula," designed to avert serious conflicts between the government and local communities and stabilize the landscape without forced resettlement of numerous families, was an important precedent for legislation authorizing other such additions to the system. A third innovation in the Cape Cod act, also adopted elsewhere, was the establishment of a park advisory commission representing the state and affected local jurisdictions.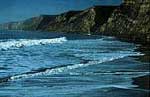 Point Reyes and Padre Island national seashores followed two weeks apart in 1962, extending the Service's seashore holdings to the Pacific and Gulf coasts. Point Reyes incorporates more than 40 miles of Pacific shoreline north of San Francisco, including Drakes Bay and Tomales Point. Padre Island National Seashore covers 80 miles of the long Texas barrier island on the Gulf of Mexico. Fire Island National Seashore, authorized in 1964, protects some 25 miles of barrier beach on Long Island's south shore 50 miles from Manhattan. Congress distanced Fire Island from the recreational area concept by ordering the secretary of the interior to administer it "with the primary aim of conserving the natural resources located there."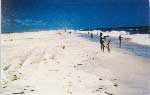 Assateague Island National Seashore, authorized in 1965, occupies a 35-mile-long barrier island on the Eastern Shore of Maryland and Virginia within reach of the Baltimore and Washington metropolitan areas. Political compromises resulted in joint management by the NPS, U.S. Fish and Wildlife Service, and Maryland's Department of Forests and Parks. The seashore legislation directed the NPS to build a highway and major concession developments along the island, but growing awareness of barrier island dynamics and opposition by environmentalists led Congress to repeal these requirements in 1976.
The 1966 act authorizing Cape Lookout National Seashore, extending southwest from Cape Hatteras National Seashore on North Carolina's Outer Banks, also subordinated natural conservation to recreation. Like Assateague, however, Cape Lookout has been lightly developed for recreational use.

Gulf Islands National Seashore, authorized in 1971, came closer than its predecessors to the Recreation Advisory Council's vision of a national recreation area. The offshore islands in its Mississippi portion nevertheless contain natural and historic features whose preservation is of first importance, and a Spanish fort within its boundaries near Pensacola, Florida, is a national historic landmark.
The final national seashore of the period, Cumberland Island, Georgia, was least consistent with the recreational area concept. Its 1972 legislation included stringent development restrictions: with certain exceptions, "the seashore shall be permanently preserved in its primitive state, and no development of the project or plan for the convenience of visitors shall be undertaken which would be incompatible with the preservation of the unique flora and fauna . . . , nor shall any road or causeway connecting Cumberland Island to the mainland be constructed." It remains among the most "natural" of the seashores.

The four national lakeshores, authorized in 1966 and 1970, generally followed the seashore pattern. Indiana Dunes, on the southern shore of Lake Michigan between Gary and Michigan City, Indiana, had been proposed as a national park as early as 1917. Although it was the most urban of the four, serving the greater Chicago area, its legislation stressed natural conservation at least as much as recreation. Sleeping Bear Dunes, Michigan, occupying 34 miles of shoreline on upper Lake Michigan, was to be managed "in a manner which provides for recreational opportunities consistent with the maximum protection of the natural environment within the area." Pictured Rocks, Michigan, the first of the national lakeshores, and Apostle Islands, Wisconsin, both on Lake Superior, also protect resources of great natural and scenic value. Had the laws authorizing most of the seashores and lakeshores not permitted hunting, many would have readily fitted the Service's natural area category.
The NPS became involved at 12 existing or proposed reservoirs during the 1952—72 period. Ten of these national recreation areas are still in the park system, two having been transferred to Forest Service administration. As with their predecessors, NPS responsibilities at most were set by cooperative agreements, although several were authorized by specific acts of Congress. Four deserve special mention.
Glen Canyon National Recreation Area, inaugurated in 1958, encompasses Lake Powell, formed by Glen Canyon Dam on the Colorado River in northern Arizona and extending into southeastern Utah. The 186-mile-long impoundment was the price environmentalists paid for their defeat of the Echo Park Dam in Dinosaur National Monument earlier that decade. An arm of the reservoir provides boat access to Rainbow Bridge National Monument, formerly remote and difficult to reach.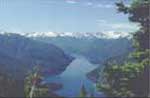 Congress authorized Ross Lake and Lake Chelan national recreation areas, Washington, together with the adjacent North Cascades National Park in 1968. They were planned as areas in which to concentrate visitor accommodations and other development outside the national park—the first time such an arrangement was made in conjunction with initial park legislation. The Ross Lake area lies between the north and south units of the national park, which Lake Chelan adjoins on the southeast.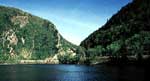 Delaware Water Gap National Recreation Area in Pennsylvania and New Jersey was authorized in 1965 to include the proposed Tocks Island Reservoir and scenic lands in the Delaware Valley totaling 71,000 acres. The system's first national recreation area east of the Mississippi was envisioned to serve 10 million visitors annually from the New York and Philadelphia metropolitan areas. But the Tocks Island Dam came under heavy attack from environmentalists and others, especially after the National Environmental Policy Act of 1969 forced greater consideration of the environmental effects of such projects. Without repealing the authorization for the dam, Congress in 1978 ordered the Corps of Engineers to transfer lands acquired for the reservoir to the NPS and made the Delaware River within the recreation area a national scenic river—a designation incompatible with its damming. No other park system unit differs more from its original concept.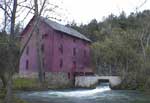 The first of the national rivers and scenic riverways was Ozark National Scenic Riverways in southeastern Missouri, authorized by Congress in 1964 "for the purpose of conserving and interpreting unique scenic and other natural values and objects of historic interest, including preservation of portions of the Jacks Fork River in Missouri as free-flowing streams, preservation of springs and caves, management of wildlife, and provisions for use and enjoyment of the outdoor recreation resources thereof. . . ." This linear area incorporates some 140 miles of river and three state parks in its 80,790 acres.
The Ozark authorization foreshadowed the comprehensive Wild and Scenic Rivers Act of October 2, 1968. The act "declared to be the policy of the United States that certain selected rivers of the Nation, which, with their immediate environments, possess outstandingly remarkable scenic, recreational, geologic, fish and wildlife, historic, cultural, or other similar values, shall be preserved in free-flowing condition, and that they and their immediate environments shall be protected for the benefit and enjoyment of present and future generations."
The act identified eight rivers and adjacent lands in nine states as initial components of a national wild and scenic rivers system, to be administered variously by the secretaries of agriculture and the interior. Only one of them, Saint Croix National Scenic Riverway in Minnesota and Wisconsin, became a unit of the National Park System. Ideal for canoeing, it contains some 230 miles of the Saint Croix River and its Namekagon tributary noted for clear flowing water and abundant wildlife.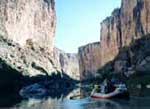 The act named 27 other rivers or river segments to be studied as potential additions to the wild and scenic rivers system. All or parts of the study areas later joined the park system: 27 more miles of the Saint Croix were authorized for Saint Croix National Scenic Riverway in 1972, Obed Wild and Scenic River in Tennessee was authorized in 1976, and Rio Grande Wild and Scenic River and Upper Delaware Scenic and Recreational River followed in 1978. In 1972 Congress also authorized a similar addition not proposed in the Wild and Scenic Rivers Act—Buffalo National River, Arkansas. Its 94,309 acres encompass 136 miles of the Buffalo River, milticolored bluffs, and numerous springs.
On the same day that President Johnson approved the Wild and Scenic Rivers Act, North Cascades and Redwood national parks, and Lake Chelan and Ross Lake national recreation areas, he also signed the National Trails System Act. The act provided for national recreation trails accessible to urban areas, to be designated by the secretary of the interior or the secretary of agriculture according to specified criteria; and national scenic trails, generally longer and more remote, to be established by Congress. It designated two national scenic trails as initial components of the trails system: the Appalachian Trail, extending 2,100 miles from Mount Katahdin, Maine, to Springer Mountain, Georgia; and the Pacific Crest Trail, running 2,600 miles from Canada to Mexico along the Cascades, Sierras, and other ranges.
The Pacific Crest Trail would be administered by the secretary of agriculture and the Appalachian Trail by the secretary of the interior. The Appalachian Trail was thus brought into the National Park System. Conceived in 1921 by Benton MacKaye, forester and philosopher, it was largely completed by 1937. With its inclusion in the park system, the NPS became responsible for its protection and maintenance within federally administered areas; states were encouraged to care for other portions. An advisory council appointed by the secretary of the interior under the act includes representatives of the 14 states through which the trail passes, the Appalachian Trail Conference, other private organizations, and involved federal agencies.
The National Trails System Act ordered 14 other routes to be studied for possible national scenic trail designation. Four of them later received the designation, two becoming units of the park system in 1983: Natchez Trace National Scenic Trail, paralleling the Natchez Trace Parkway; and Potomac Heritage National Scenic Trail, running from the mouth of the Potomac River to Conemaugh Gorge in Pennsylvania partly along the C&O Canal towpath. Congress designated two more as national scenic trails and five more as national historic trails between 1978 and 1987; the NPS gained coordinating roles for all but two of them, but not administrative responsibilities sufficient to list them as park system units.
Congress authorized the last of the four parkways now classed as system units in 1972. The John D. Rockefeller, Junior, Memorial Parkway is an 82-mile scenic corridor linking West Thumb in Yellowstone and the south entrance of Grand Teton National Park. The only national parkway west of the Mississippi, it commemorates Rockefeller's generous contributions to several parks, including Grand Teton.
The NPS became involved with another new kind of park in 1966, when department store heiress Catherine Filene Shouse donated part of her Wolf Trap Farm in Fairfax County, Virginia, to the United States for a performing arts center. The Filene Center, an open-sided auditorium, was completed for its first summer season in 1971. Performances at Wolf Trap Farm Park for the Performing Arts are arranged by the private but well-subsidized Wolf Trap Foundation. The NPS also had custody of the John F. Kennedy Center for the Performing Arts in Washington, D.C., from 1972 to 1994, when Congress gave its board of trustees full responsibility for it.
Performing arts assumed major roles at two other park units during the period, Chamizal National Memorial in El Paso, Texas, and Ford's Theatre National Historic Site in Washington, D.C. To further its theme of international amity, Chamizal accommodates performing groups from Mexico and the United States. The NPS restored Ford's Theatre, which it had acquired in the 1933 reorganization and maintained as the Lincoln Museum, as an operating theater in 1965-68. Because both places had historical commemoration and interpretation as their primary purposes, they were classed as historical rather than recreational areas.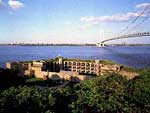 On October 27, 1972, President Nixon approved the last two additions of the Hartzog years. Gateway National Recreation Area in New York City and nearby New Jersey and Golden Gate National Recreation Area in San Francisco and Marin County, California, may also have been the most consequential innovations of the period. Each contained seacoast beaches, but their locations and inclusion of other elements made them far more urban in character and patronage than the national seashores.
Gateway encompasses four major units totaling more than 26,500 acres. In Jamaica Bay, the primary aim is conservation of bird life and other natural resources. At Breezy Point, Staten Island, and Sandy Hook, recreational beach use predominates, although the legislation made special provision for preserving and using the historic structures on Sandy Hook and Staten Island. The secretary of the interior designated Sandy Hook's Fort Hancock and the Sandy Hook Proving Grounds a national historic landmark in 1982.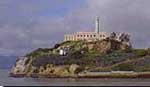 Golden Gate was established "to preserve for public use and enjoyment certain areas . . . possessing outstanding natural, historic, scenic, and recreational values, and in order to provide for the maintenance of needed recreational open space necessary to urban environment and planning." As at Gateway, much came from decommissioned military installations. Within Golden Gate's 74,440 acres are a redwood forest, historic coastal defenses, Alcatraz Island with the remains of its infamous penitentiary, and the Presidio of San Francisco, transferred from the Army in 1994. A maritime museum and historic ship collection originally part of the national recreation area was spun off as San Francisco Maritime National Historical Park in 1988.
Before Gateway and Golden Gate, nearly all the Service's holdings in major urban areas outside the national capital region had been small historic sites, where the primary concerns were historic preservation and interpretation. These two acquisitions placed the NPS squarely in the business of urban mass recreation for essentially local populations—not previously a federal responsibility. Like earlier departures into historic sites, parkways, and reservoir areas, this move stirred controversy about the bureau's proper role. Attendant burdens of funding, staffing, and management refocus would prove significant challenges for years to come.