Classroom Programs
Skip the Trip - Rangers in Classrooms
Can't make it to the Paterson Great Falls National Historical Park with your class? Looking for a pre-park visit activity? Consider piloting one of our three in-class programs listed below!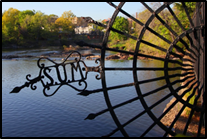 Wear It, Ride It, Fly It: Industry in Paterson
This history program outlines the role of Paterson, NJ in the U.S. Industrial Revolution. Students will learn how the vision of Alexander Hamilton led to the establishment of the country's first planned city of industry, about the struggles and successes of Paterson mll workers, and about the highlights of the textile, locomotive, and airplane engine industries. This program will include a "grab-bag" activity, wherein students will work in groups to determine how mystery items in their bags were used in Paterson's factories.
Availability: Aligned to 4
th
-8
th
grade curriculum, elementary and high school adapations may be available upon request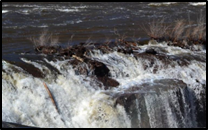 Testing the Waters
This environmental science program invites students to examine the health of the river that feeds the Great Falls. The presentation briefly discusses the industrial history of Paterson, the role that natural resources played in the creation of the city, and the hardships pollution created as a result of manufacturing. Students will work in groups to test several water samples from the Passaic River, and discuss their results.
Availability: Aligned to 4
th
-8
th
grade curriculum, elementary and high school adapations may be available upon request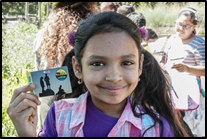 Every Kid in a Park (EKIP)
This 4
th
grade program highlights the special roles played by the National Park Service in preserving our shared natural, cultural, and historical heritage. Students will learn about their backyard National Park, the Paterson Great Falls, and how the park theme ties into the larger story of the U.S. Industrial Revolution. At the end of the program, teachers will be shown how to print the Park Passes for each of their students. These passes will alow them and their families free access to all federal parks, lands, and waters through August 31
st
, 2018.
Availability: This program is for 4
th
grade only.
Make a Reservation
If you would like a Paterson Great Falls staff member to visit your school this fall or spring, visit our Permits and Reservations page to fill out a reservation request form.

Groups must submit a request form at least two weeks prior to their desired tour date(s). For requests submitted with less than two weeks notice, efforts will be made to accomodate your request with no guarentees. Reservation request forms will be checked once a week, and a ranger will reach out to you with calendar availability. Please note, submission of the request form does not mean that you have scheduled a tour. Your tour has not been scheduled until you have received correspondance from a Paterson Great Falls Ranger, and until you have responded with a confirmation of your own.
Additional Teaching Tools
Interested in finding out what other educational opportunities Paterson Great Falls has to offer? Visit our
Education Page
to learn about setting up a tour in the park, other National Parks in the area with education programs, and supplemental lesson plans for your classrooms!
Last updated: October 20, 2018