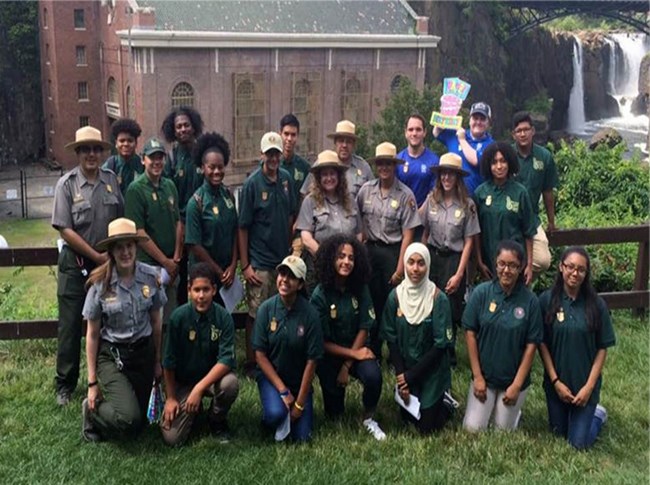 What is the Great Falls Youth Corps?
Great Falls Youth Corps (GFYC) members are important youth ambassadors to the new National Park who will provide tours, educational programs, and information to visitors, as well as lead beautification projects. GFYC members will complete a significant learning component focusing on visitor services, tour facilitation, safety, landscaping practices, and the park's industrial and natural history.
The GFYC program seeks to continuously empower, engage, and educate Paterson youth so that they can improve the National Historical Park at Paterson's Great Falls. Members participating in the summer 2018 program will aim to improve upon the success of last year's Youth Corps.